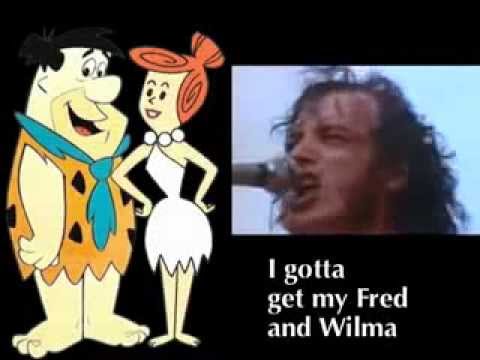 Shortly after Joe Cocker's death in 2014, we discovered a lighthearted piece of exceptional skill.
A video editor shows – via closed captioning – the misheard lyrics from the Englishman's August 17, 1969 performance of "With A Little Help From My Friends" at Woodstock.
You know the lyrics well from having heard the Beatles' original countless times from their 1967 Sgt. Pepper's Lonely Hearts Club Band album. But Cocker's performance at the 1969 festival are a bit hard to understand.
So Cocker's "I will try not to sing out of key" becomes "I will try not to sing on a Kia." OK, that's pretty straightforward. But when the spasmodic performer starts to riff, we get "Don't you know I got a leg, I gotta gotta Laz-Z-Boy I'm afraid" and "Probiotics changed the way I feel now." The editor adds clever graphics including images of Fred and Wilma Flintstone and former couple Ellen Degeneres and Anne Heche to accompany the British singer's misunderstood words.
Born to working class parents in 1944, Cocker crafted his distinctive sound (and spasmodic performances) in inner city pubs and clubs prior to his iconic set at Woodstock. That moment kicked off five decades of music and influence – 22 studio albums, 10 live albums and 68 singles. He created popular interpretations of Traffic's "Feelin' Alright," The Boxtops' "The Letter," The Beatles' "She Came In Through The Bathroom Window," and Billy Preston's "You Are So Beautiful," among many others.
Related: Review of the 2017 documentary Mad Dog With Soul
His sole #1 U.S. single was his 1982 duet with Jennifer Warnes on "Up Where We Belong" from the An Officer and a Gentlemen sountrack.
Cocker died of lung cancer at 70 on December 22, 2014. His talent lives on in this Classic Video…
Related: Remembering Joe Cocker; Rock's soulful interpreter

Latest posts by Best Classic Bands Staff
(see all)