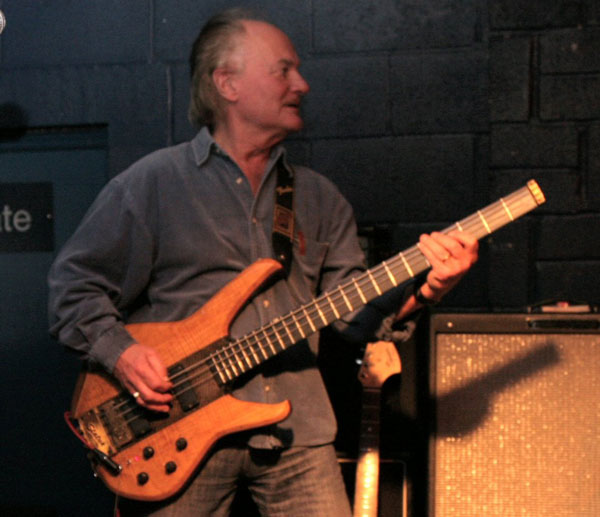 Let's not forget the guys in the bands who may not get the spotlight but, as in Jim Rodford's case, kept the bottom end solid and melodic in classic rock groups like Argent, The Kinks and the Zombies. Born on July 7, 1941, in St. Albans, Herfordshire, England, he was the cousin of Rod Argent and played in rehearsal with the Zombies when they first came together in 1964 but did not continue with the band.
When they broke up and Rod started his band Argent, Rodford was its bass player from 1968 to '78. He then joined the Kinks and remained with them as they became an American arena act through the band's final shows in 1996.
He also worked with The Animals II with original Animals members Hilton Valentine and John Steel as well as the Kast-Off Kinks with Kinks players Mick Avory, John Gosling and Ian Gibbons. A true team player.
When Argent and singer Colin Blunstone decided to reconvene the Zombies, Rodford was the natural choice to for bass duties. Rodford played bass on the Zombies' 2015 album, Still Got That Hunger.
He had been performing on the Zombies' extended Odessey & Oracle 50th Anniversary Finale tour which reunited all four surviving members: Blunstone on lead vocals, Argent on keyboards/vocals, Chris White on bass/vocals, and Hugh Grundy on drums. They were joined by Rodford's son, Steve Rodford, on drums; and guitarist Tom Toomey. (Original member Paul Atkinson died in 2004.)
On Jan. 20, 2018, Jim Rodford died from injuries he sustained from a fall. He was 76.
Upon learning of Rodford's death, Argent wrote, "When Colin and I put together our second incarnation [of the Zombies] in late 1999, our first phone call was to Jim. He gave us absolutely unflagging commitment, loyalty and unbelievable energy for eighteen years, and our gratitude is beyond measure. Jim was not only a magnificent bass player, but [also] a wonderful person, loved by everybody."
Related: Our interview with the Zombies' Argent and Blunstone

Latest posts by Best Classic Bands Staff
(see all)