On Jan. 30, 2018, classic rock legends Jeff Beck and Paul Rodgers announced the "Stars Align Tour," their co-headlining summer outing with Ann Wilson of Heart.
At Live Nation's 2018 National Concert Week press event on April 30, the three together talked to the media about their tour.
Best Classic Bands asked the trio which artists, no longer with us, they regret not having collaborated with onstage or on a recording.
At the time, Wilson was recording a tribute album, Immortal, where she covered songs from many artists – Tom Petty and Amy Winehouse among them – who have died in recent years. Her immediate answer: "Bowie."
Rodgers' answer: "I would say Otis Redding but I'm really not worthy, to be honest. When I was a teenager, I listened to him and the way he sang really touched me and made me become a singer."
"Jimi," said Beck. After a moment, he added: "I could go on… Muddy Waters, for example. Why did he have to die?"
To which Wilson added: "And then you go to make an album like I'm making and you kind of go… when do we lock down who we're gonna put on the album because somebody else dies."
The three stars are in awe of each others' "gifts." When they were asked how they complement each other, Beck pointed at Rodgers' shirt and joked: "Oh, nice shirt!" Then he got serious: "We're all lovers of the blues, for a start. It's indelible in what we do. These two [Rodgers and Wilson] have a list of gifts as long as your arm and I have… none at all."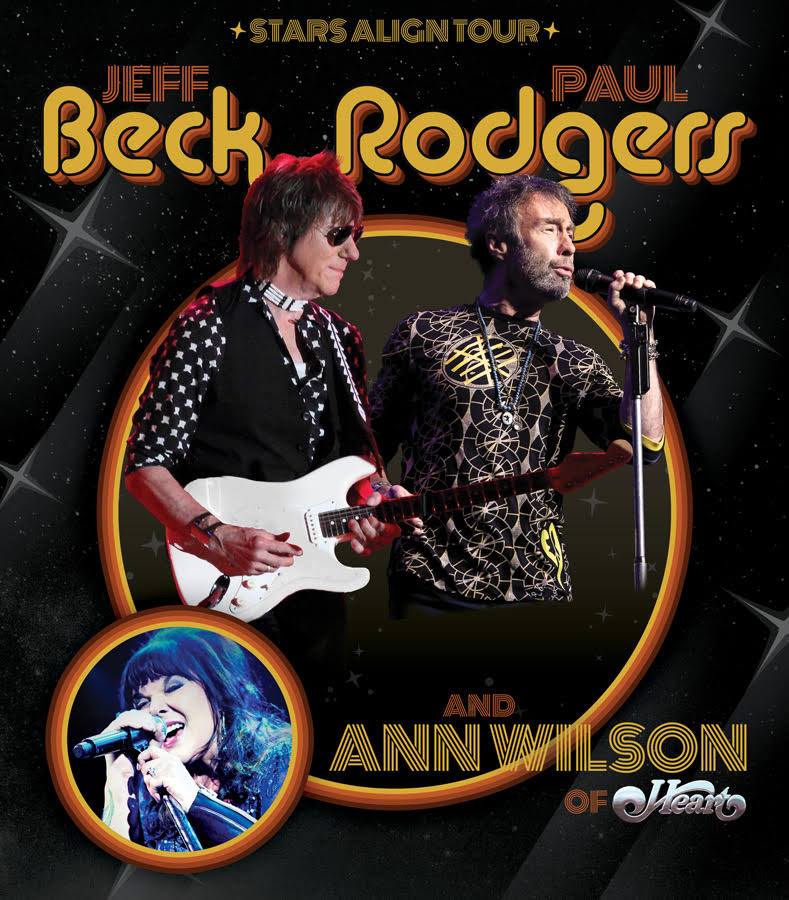 To which Rodgers interrupted: "Oh, I beg to differ!  Jeff, you're in a league of your own. You're a wizard."
Produced by Live Nation, the outing ran from July 18 through August 26, stopping in cities across the U.S. and Canada.
Related: Listings for 100s of classic rock tours

Latest posts by Best Classic Bands Staff
(see all)