Jake Clemons Fills His Uncle Clarence's Big Shoes
by Greg Brodsky
The E Street Band's saxophonist talks about his new album and playing with the E Street Band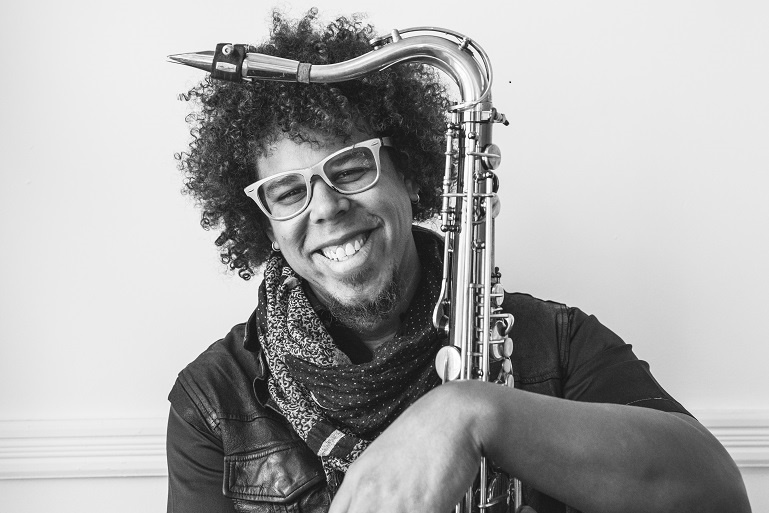 The last name will certainly resonate with classic rock fans. Singer, songwriter and multi-instrumentalist Jake Clemons has released a new album Fear + Love which features the performer singing and playing on a multitude of instruments, including the guitar and, of course, saxophone and offers a hint of how much he has to say as an artist and how eloquently he says it.
Reflecting on the album Jake says: "Fear + Love is a journey that forges through loss and hardship and attempts to reconcile those challenges. 'A Little Bit Sweet' [a song released last summer that's included on the LP] sits just on the other side of those losses, recognizing that yes, life is bittersweet…but a little bit sweet makes it better.
"['A Little Bit Sweet'] was written after speaking to someone about the loss of their father. He passed away on the 16th day of the month and a year later their daughter was born, again on the 16th. Hard times will come, but life is sprinkled with these sweet moments that remind us to keep going and that forward is the preferred direction."
He tells Best Classic Bands: "For 'A Little Bit Sweet' I pulled in some friends to back me up from another band called The Last Bison. They're from my hometown in Virginia and you should definitely check them out!"
Clemons has divided his time amongst touring the world with his own music (performing at venues and "Living Room" shows across the globe) and spending the last five years performing with Bruce Springsteen and the E Street Band on tenor and baritone saxophone (stepping in for his uncle, the late Clarence Clemons.)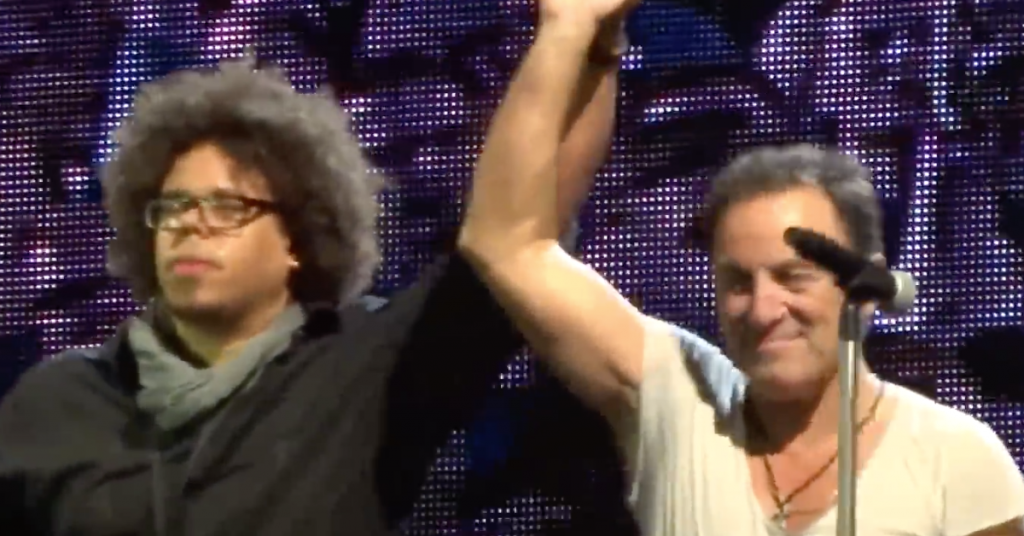 He's obviously had large shoes to fill when playing with the E Street Band. Best Classic Bands asked Jake if he found audiences to be receptive to him. "The audiences have been incredibly kind and warm and generous, and in that, I feel their contributions have been equally as significant as my own. We've really gotten to where we are today as a community."
He added: "Here's the thing: Clarence and I actually wore the same-sized shoes. In fact, he would often retire his older pairs to me (which was extremely appreciated; trying to find shoes can be a nightmare!). But what's more significant than one's shoes is one's footprint. Clarence had big feet and a big role to play, but he left an unearthly sized footprint! That is simply something I could never fill. It remains on me, and it remains on all of those who loved The Big Man and what he stood for. I'm grateful to be in a role where I can honor that, and I'm also thankful for an audience that allows me to be myself!"
Related: A documentary on Clarence Clemons is in the works
Here's Jake's beautiful solo on "Jungleland" from July 2012 in Sweden…
I asked him if there was a particular moment when he felt he truly fit in with these musicians who have played together for so many years. "The E Street band has always been family to me. I was fortunate enough to have grown up that way and to have spent a lot of time on tour with Clarence. They are some of the hardest working, dedicated musicians you'll ever come across. For that reason, I still consider myself to be just a kid lucky enough to work, live and play amongst legends!"
I wondered about the first Springsteen concert he attended as a boy, where it was and if there was something in particular he could share about the memory. "The first Bruce Springsteen and the E Street Band concert I saw was March of 1988 in North Carolina. At that point I hadn't really been exposed to 'Rock & Roll,' so musically I just remember it being extremely loud! But there was something beyond that… The connection! Everyone in the room- the audience, the band, the crew… Everyone seemed locked in to a unified moment. It was congregational. I was in a room with 40,000 other people and it felt like there was only one of us in the room. That feeling has remained my constant pursuit every time I'm on stage, be it with E Street, my own band, or even solo for that matter."
During these years, Jake has had time to think about the sound and direction for his music and laid the first parts of his new album's foundation at the same time that his 2013 debut EP Embracing Light was in progress.
I asked Jake about his own band. "If I'm not playing solo, I'll usually tour with a five-six piece band. Touring members can vary, but I've been lucky enough to have some phenomenal people and musicians at my side. On the new record we got Brett Mayer (keyboards) and Matt Musty (drums, backing vocals)… they are two of the most insanely talented people I've ever met and have both been with me from the very beginning. Lorcan O'Dwyer (bass) is a young prodigy that we discovered in Ireland a couple years ago. Michael Westbrook (guitar) is an unbelievable master of tone. And Mark Rashotte (guitar) simply rips and can lay it down with the best of them!"
The result is a range of emotions that Clemons explores through the 11-song CD, beginning with a cacophony of hurricane warnings on "Hold Tight" and culminating into a collision of restlessness and romance. He sings and also plays guitar and a multitude of other instruments (including the tenor sax heard in the songs "All Undone," "Just Stay" and "A Little Bit Sweet,") on Fear + Love.
Fear + Love was produced by Clemons and Ryan Swinehart (The Last Bison).
Jake Clemons Band Tour Dates (Tickets are available here)
Aug 08 – Chicago, IL – City Winery
Aug 10 – Detroit, MI – Motor City Casino
Sep 12 – Boston, MA – Middle East
Sep 13 – Philadelphia, PA – World Café Live
Sep 16 – New York, NY – City Winery
Sep 17 – Chapel Hill, NC – Local 506
Sep 18 – Baltimore, MD – Baltimore Sound Stage
Sep 19 – Vienna, VA – Jammin Java
Sep 21 – Atlanta, GA – City Winery
Sep 22 – Nashville, TN – City Winery
Don't miss a post! Sign up for Best Classic Bands' Newsletter; form is on every page.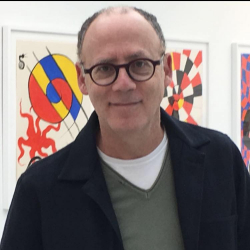 Latest posts by Greg Brodsky
(see all)