Good 'Sports': How Huey Lewis and the News Hit a Home Run
by Lee Zimmerman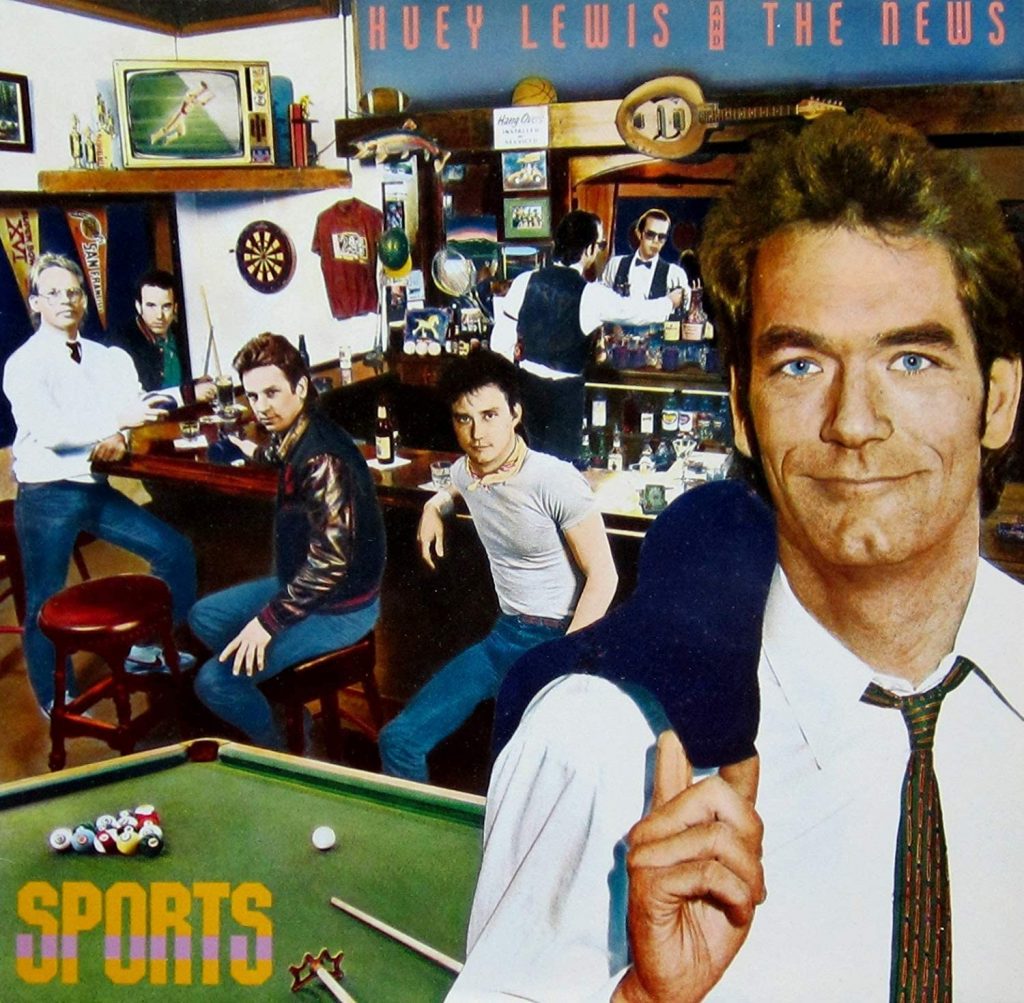 To some, Huey Lewis and the News seemed an overnight success. In truth, the band had accumulated significant standing well before its second album, Picture This, yielded the three songs that brought them to the attention of the public at large: "Workin' For a Livin'," "Do You Believe In Love" and "Hope You Love Me Like You Say You Do."
An earlier incarnation of the band featuring Lewis and keyboard player Sean Hopper made a buzz around the San Francisco scene under the initial guise of Clover. While in England, Clover, sans Lewis, found themselves drafted as the backing band for the first Elvis Costello album, My Aim Is True. Lewis, in the meantime, kept busy by contributing harmonica to a track on Thin Lizzy's Live and Dangerous album and then went on to add his efforts to Lizzy leader Phil Lynott's first pair of solo outings.
Nevertheless, it wasn't until Clover returned to the Bay Area at the end of the '70s that things really began to gel. Merging with a rival band called Soundhole—whose membership included saxophone player and rhythm guitarist Johnny Colla, bassist Mario Cipollina and drummer Bill Gibson—Clover morphed into a new amalgam known as Huey Lewis and the American Express. Not surprisingly, once they signed with Chrysalis Records, their new label insisted that they change their name, worrying, with good reason, that the credit card company would object to the band usurping its trademark. A switch to Huey Lewis and the News put them back in the label's good graces, and an eponymous album was released in 1980.
With Picture This, their sophomore set, hitting #13 and accumulating a 59-week run on the Billboard album chart, the band now had clearly set itself a high bar. Jim Gaines, the album's engineer, recalls recording its follow-up, Sports, partially at the Record Plant and then moving to Fantasy Studios because the former facility couldn't give them all the time they needed.
Adding to the difficulties, dissatisfaction with their record label caused the band to withhold the master tapes, choosing instead to bide their time instead until their differences could be resolved.
Gaines recalls that it was the band's manager, Bob Brown, who made the decision to delay. Chrysalis had recently fired most of its promotion staff, which caused him to worry. "You don't want your new record coming out and not being promoted properly," Gaines explains. "We had a meeting about that and it was decided that we wouldn't turn over the record until they had gotten their staff back in place."
Fortunately, when it was finally released on September 15, 1983, the delay didn't impede its success. With the band taking on the production itself, Gaines overseeing the engineering and Bob Clearmountain doing the mix, Sports went on to become the band's biggest chart-topper to date, tallying seven million copies in sales, a #1 position on the Billboard top 200 and #2 placement overall for 1984. It spawned four hit singles, yielding sales to date totaling 10 million copies in the U.S. alone.
Watch the official music video for "I Want a New Drug," one of the biggest hits on Sports
The album boasted a song that became synonymous with the band, "The Heart of Rock and Roll." Gaines offers some interesting insight into the inception of that song.
"When we were recording the song 'The Heart of Rock and Roll,' we needed to simulate the sound of a heartbeat," he explains. "First we tried doing it with a kick drum, but it didn't have the sound we were looking for. Of course, how many people even know what a heartbeat really sounds like? I didn't, but I knew we had to find something that everybody at least thinks is a heartbeat. The keyboard player Sean Hopper and I spent about six hours messing with different sounds. I felt it was important to get the sound right. Once we had it down, we starting cutting the track. I guess we got it right because it became a big hit."
"The Heart of Rock and Roll" led off the album, and was followed by another track that would become one of the band's best known offerings, "Heart and Soul."
"Huey called one morning and said he was anxious to play us a song that had just come in," Gaines remembers. "It was written by Mike Chapman and Nicky Chinn, the songwriting team responsible for a number of hits at that time. The song was called 'Heart and Soul.' Bob listened on the extension, but his comment was that it wasn't soulful enough. However, both Huey and I liked it, so we decided to try and cut it."
They thought the song was unreleased, but once they began tracking it, one of the assistant engineers commented that he had heard it covered by Exile and the Bus Boys. An infectiously upbeat song, it was a surefire hit.
"Oh, heck," Gaines recalls saying. "We've already put in quite a bit of time working on the song. So what do we do now?"
They decided to finish it and put it aside, but ultimately it ended up as the band's first single. Given its upbeat theme—one that celebrates the sheer exuberance of rock and roll in all its unbounded glory—it couldn't miss. Gaines offers some insight into how the song's relentless rhythm was crafted.
Another of the album's offerings, "I Want a New Drug," also scored well. Although some thought at the time that the song revolved around taking drugs, it was, in fact, about being in search of a new lover. Nevertheless, the record company had reservations about releasing the song as a single. Wisely, it eventually chose to do so. With its upbeat melody and irresistible refrain, it too topped the charts.
Related: Huey Lewis has suffered from hearing loss in recent years; this is his last known live performance
"If This Is It" proved equally successful, and like its three predecessors, it scaled the top 10. While it's somewhat more serious in tone, and the pacing takes on more of a shuffle than the others, it too has a resilient hook of a decided sing-along variety.
Aside from the obvious choices for the album, two selections had some history. "Bad Is Bad" dated back to Lewis' association with Phil Lynott in the late '70s. However, the one track that really seemed odd was a remake of the Hank Williams standard "Honky Tonk Blues." Gaines says it was included because Lewis had an ongoing desire to record a classic country song.
As it turned out, all the elements found a fine fit. Sports remains one of Huey Lewis and the News' most memorable efforts, and confirmation that they were decidedly in the game.
Watch a live performance of "Heart and Soul" from 1983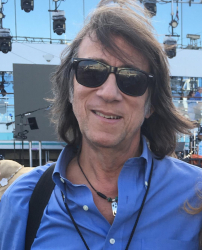 Latest posts by Lee Zimmerman
(see all)