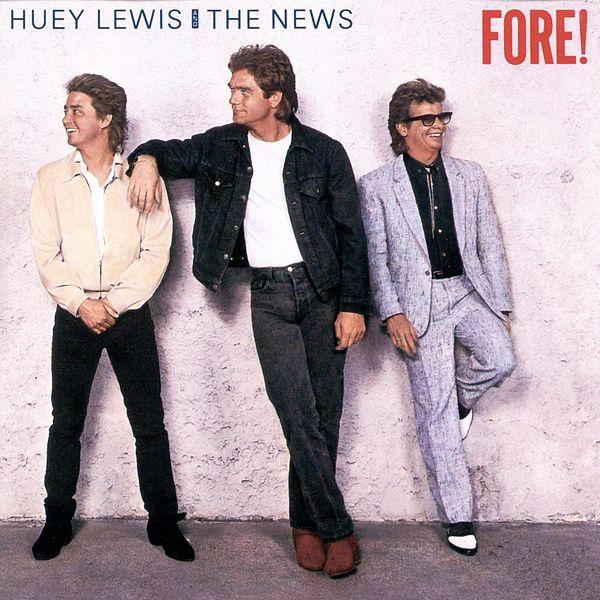 The popular singer and songwriter, Huey Lewis, who announced in April 2018 that he was cancelling his performances because he had lost most of his hearing, sang for the first time in eight months, when he performed his hit, "Hip to Be Square" on October 6, 2018.
Lewis sat in with piano player Elio Pace, who was appearing with his band at St. Andrews, the renowned golf course in Scotland. (Lewis is an avid golfer and even named his 1986 album, Fore!) The post indicated that Lewis "had a good week and felt well enough to sit in for a song with Elio's band."
Pace explained on his Facebook page, how it came about: The great Huey Lewis, a childhood hero of mine and who I'm proud to say I have known and worked with for many years and who I love dearly and who for the past 8 months has been cruelly struck down with Meniere's Disease, disastrously affecting his hearing and forcing him to cancel all of his musical appearances with 'The News'… SUDDENLY GOT HIS HEARING BACK LAST NIGHT just before we were due to perform with all the other big names EXCEPT FOR HIM at the event!!!
"He came looking for me during dinner, bringing his pal, Bill Murray with him and told me what had suddenly happened to him and if he still felt better later in the evening, could he come up and do 'Hip To Be Square' with us!!!
He did… and he did.
"What a moment. What a reaction he got from the assembled throng of guests and celebrities. Huey Lewis, who declared in recent interviews that he feared he may never sing again, sang last night for the first time in 8 months… standing right next to me. The look in his eyes, smiling at me when the audience went wild at the end of the song is something I will never ever forget. Ever."
Lewis' Facebook page added: "Huey's symptoms seem to be cyclical. A good few days are typically followed by a bad few days. We don't want to get ahead of ourselves, but we remain hopeful and positive for the future."
Pace had posted the clip of that final performance by Huey Lewis on his Facebook page, but it's since been removed.
It wasn't the first time Lewis has performed with Pace at St. Andrews.
Watch him perform "Feelin' Alright," "The Power of Love," and others in 2016, along with Mike Rutherford
In a statement originally posted to his Twitter and Facebook pages on April 13, 2018, Huey Lewis announced that he has canceled all of his planned tour dates, citing hearing loss as the reason. On May 7, Lewis was interviewed by NBC's The Today Show.
Lewis told the program: "As I walked to the stage, it sounded like there was a jet engine going on. I knew something was wrong.
"I can't hear music. I can do everything but what I love to do the most."
Doctors diagnosed Meniere's disease, a disorder of the inner ear. "It affects people differently," said Lewis. While there's no cure, "the good news is it can get better… It just hasn't yet."
A few months' earlier, Lewis and the News had performed in La Quinta, Calif. Here's a fan clip from that performance on Jan. 19, 2018.
On his original public disclosure, Lewis wrote:
"Two and a half months ago, just before a show in Dallas, I lost most of my hearing. Although I can still hear a little, one on one, and on the phone, I can't hear music well enough to sing. The lower frequencies distort violently making it impossible to find pitch. I've been to the House Ear Institute, the Stanford Ear Institute, and the Mayo Clinic, hoping to find an answer. The doctors believe I have Meniere's disease and have agreed that I can't perform until I improve. Therefore the only prudent thing to do is to cancel all future shows. Needless to say, I feel horrible about this, and wish to sincerely apologize to all the fans who've already bought tickets and were planning to come see us. I'm going to concentrate on getting better, and hope that one day soon I'll be able to perform again.
Sincerely, Huey"
Meniere's disease is described as an inner ear disorder sometimes caused by lack of fluid drainage, infection, migraines, head trauma or allergies, according to the Mayo Clinic.
On April 14, 2018, Lewis wrote: "The response from my colleagues, friends and fans has been truly overwhelming. And extremely heartening. It helps me to focus on improving, and finding a way to sing again. Thanks to everyone."
On The Today Show, Lewis noted: "I've always prided myself on being reliable. I'm not the greatest singer in the world but I'm reliable. I've canceled five gigs in 40 years maybe."
Among the dates Lewis was forced to give up was one at Outside Lands, a large festival held annually in San Francisco.
The popular singer was back at St. Andrews, with Rutherford, in 2022.
Huey: Today's photo from Scotland. With a very nice guy, Mike Rutherford from @genesis_band and Mike + The Mechanics, at the @dunhilllinks. pic.twitter.com/QpCFfDJCkx

— Huey Lewis (@HueyLewisNews) October 1, 2022
On July 12, 2023, Lewis wrote, "My new mantra: What are you gonna do? I mean, I have to do something. I want to stay creative. I want to stay busy and not focus on how bad my hearing is. So I concentrate on our theatrical endeavors, fishing, that little TV show I'm working on… It's something to hope for. It keeps me going."
Lewis, born July 5, 1950, first came to prominence in the early '80s with his group Huey Lewis and the News. Their string of top 10 hits includes such radio staples as "I Want a New Drug," "The Power of Love," "Stuck With You" and "Jacob's Ladder," the last three all reaching #1.
Watch the scene in the 1985 feature film Back to the Future that featured "The Power of Love"
Related: When Huey Lewis hit a home run with Sports
Although Lewis' chart presence slowed down by the mid-'90s, he had remained active. Lewis released a new album, Weather, in 2020. His previous studio album was 2010's Soulsville.
If Lewis' hearing loss definitively leads to his retirement from the stage, he will join a growing list of rock artists who've decided in recent years, for one reason or another, to give up the touring life, including Elton John, Paul Simon, Joan Baez, Neil Diamond, and Lynyrd Skynyrd.
Watch the video for "If This is It"

Latest posts by Best Classic Bands Staff
(see all)