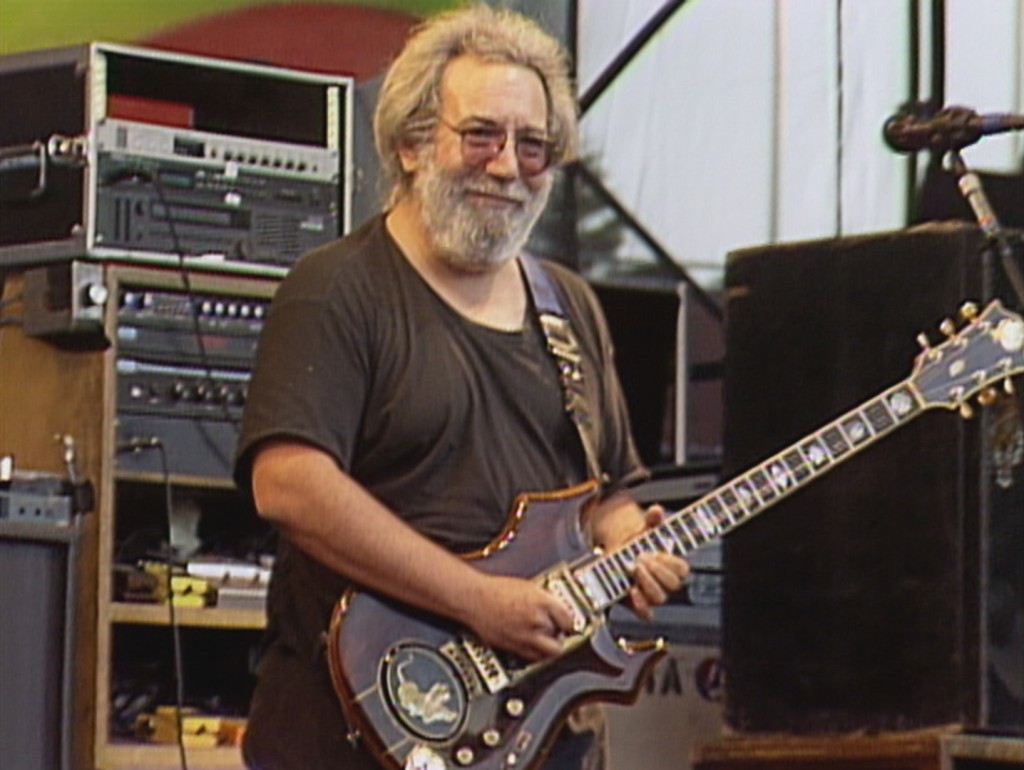 The Grateful Dead may have bid Fare Thee Well for their 50th anniversary last year, but they'll soon return – on the big screen. The sixth annual edition of "Grateful Dead Meet-Up at the Movies" arrives in more than 400 U.S. movie theaters on Wednesday, May 11th at 7 pm local time. This year's show centers around the Dead's (Jerry Garcia, Mickey Hart, Bill Kreutzmann, Phil Lesh, Brent Mydland and Bob Weir) previously unreleased concert at Sullivan Stadium in Foxboro, Massachusetts, on July 2, 1989 to a sold-out crowd of more than 60,000 fans. Tickets are available via Fathom Events' website or at participating theater box offices.
For six years now, these meet-ups have provided Deadheads with an opportunity to reconnect and experience (or re-experience) one of the Dead's exhilarating live shows. This year's concert kicks off with a rare opening performance of "Playing in the Band." Fans can also enjoy harmonies galore in a rousing rendition of "Tennessee Jed," as well as covers of Bob Dylan's "Queen Jane Approximately" and "Quinn the Eskimo," The Beatles' "Hey Jude" and Traffic's "Dear Mr. Fantasy" as part of a medley.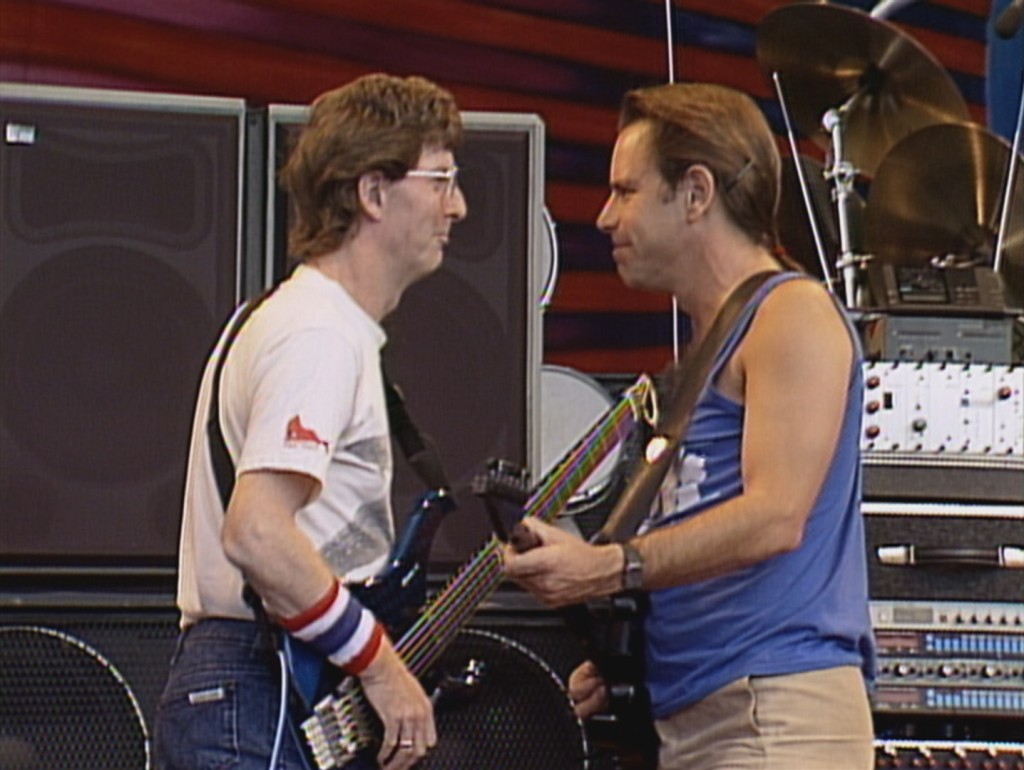 Also included in the screening is exclusive footage from recent shows as well as an interview with the Dead's archivist David Lemieux, where he discusses the band's forthcoming box set, July 1978: The Complete Recordings. The 12-CD box set (and 3-CD version) will be available May 13th, and it will mark the first official release of master recordings from the long lost "Betty Boards," Betty Cantor-Jackson's always pristine soundboard recordings. Read Best Classic Bands' story here.
"Among the sonic treasures are three soundboard recordings from July 1st, 3rd and 5th that have never been in circulation, even between the most diligent tape collectors," reads the official statement. "The set also marks the official debut of the Dead's first-ever performances at the legendary Red Rocks Amphitheatre, two shows that are also highly sought-after by Deadheads."
A three-volume tribute to the Dead will be arriving shortly after on May 20th, featuring contributions by Bruce Hornsby, Lucinda Williams, Jenny Lewis, Courtney Barnett, Mumford & Sons, The Band's Garth Hudson, Lee Ranaldo of Sonic Youth and more. (Read story here.) The compilation is a wide-ranging tribute to the songwriting and experimentalism, featuring 59 tracks and clocking in at nearly six hours long. All profits will help fight for AIDS/HIV and related health issues around the world through the Red Hot Organization. A Day of the Dead live performance will take place this summer at the second annual Eaux Claires Festival on August 12th and 13th.
And if that's still not quite enough Dead news for you, a Martin Scorsese-produced documentary about America's favorite cult rock band is in the works. It's currently untitled and has no official release date, but we do know that Lemieux will rightly serve as its music supervisor.

Latest posts by Best Classic Bands Staff
(see all)