This isn't about The Beatles, Bobby Darin, Bette Midler or Adele, all winners of one of the most prestigious – and often dismaying – honors bestowed upon recording acts each year.
When it comes to selecting the winner of the year's Best New Artist, the voting members of the Recording Academy don't have the advantage of 20/20 hindsight that we enjoy. There were definitely some mistakes made. And by the way, there is no such thing as a Best New Artist curse.
With that in mind, here are 10 Best New Artist winners, some deserving and others that make you shake your head.
1995: Sheryl Crow Runners up: Ace of Base, Counting Crows, Crash Test Dummies, Green Day
What's most surprising is that the commercial success of Ace of Base didn't earn them the trophy. The Swedish pop group earned a #1 album with The Sign, which ultimately sold more than nine million copies in the U.S. alone. Crow, with Tuesday Night Music Club, is a worthy winner and she and Green Day have enjoyed remarkable careers.
1987: Bruce Hornsby and the Range Runners Up: Glass Tiger, Nu Shooz, Simply Red, Timbuk3
Other than Simply Red's Mick Hucknall, you would be well within your rights to ask "Who?" in regard to the other three nominees. (Timbuk3 gave us "The Future's So Bright, I Gotta Wear Shades.") If there were a Grammy category for Good Guy, Hornsby would be an annual nominee. He's enjoyed a solid career as a recording artist and in-demand keyboard player, most notably for the Grateful Dead.
1977: Starland Vocal Band Runners up: Boston, Dr. Buzzard's Original Savannah Band, The Brothers Johnson, Wild Cherry
A huge swing-and-a-miss for NARAS by opting for the group that gave us the #1 hit "Afternoon Delight." Sorry, but this is all about Boston and Boston the album, which was instantly embraced by both rock and pop radio, and took off into the stratosphere (as its album cover suggests), selling more than 25 million copies worldwide.
2008: Amy Winehouse Runners up: Feist, Ledisi, Paramore, Taylor Swift
Remember that Swift started her radio, sales and concert ticket dominance as a country act so this race was essentially between the American teenager and the British blue-eyed soul singer and critical favorite. It was no contest! Winehouse won five Grammys in '08 including "Record of the Year" and "Song of the Year" for "Rehab."
1985: Cyndi Lauper Runners up: Corey Hart, Frankie Goes To Hollywood, Sheila E., The Judds
As with Timbuk3 in 1987 (above), Hart scored his biggest hit with a song about sunglasses. This race came down to two acts that couldn't have been more different: a mother-daughter country duo who achieved greatness – and 14 #1 country hits – and a performer who has broadened her career way further than the goofy persona she was initially known for. Plus, she's now only an Oscar away from achieving rarified EGOT status.
1979 A Taste Of Honey Runners up: Chris Rea, Elvis Costello, The Cars, Toto
This one's just plain silly. Sure, "Boogie Oogie Oogie" was a certified smash for ATOH so we'll just have to assume that NARAS voters were caught up in disco fever. Looking back, Costello has certainly had the greatest impact over his career but studying 1978-79 alone, I'd actually go with The Cars, whose self-titled debut not only helped define the new wave era but racked huge sales and airplay, too.
1970 Crosby, Stills & Nash Runners up: Chicago, Led Zeppelin, Oliver, The Neon Philharmonic
Wow, talk about a trifecta! The thing to remember about Chicago is that this wasn't for their "If You Leave Me Now" ballad era or their "Feelin' Stronger Every Day" hitmaking era. It was for their horn-filled debut. So if it comes down to CSN vs Led Zep, well, let's just say that Atlantic Records delivered two very different yet essential classic rock bands and listeners are the richer for it.
1973 America Runners up: Eagles, Harry Chapin, John Prine, Loggins and Messina
There's no question which act had the most career success. What's striking is how similar the nominees are. Two are legendary singer-songwriters; all five wrote and performed their own material. Not a country or pop act in the bunch. What a great year for debuts!
Related: Links for 100s of classic rock tours
2003 Norah Jones Runners up: Ashanti, Avril Lavigne, John Mayer, Michelle Branch
One of the rare instances where the winner was a foregone conclusion. And that's not meant to slight Ms. Lavigne, whose Let Go debut was a monster hit for the then-17 year-old "skater punk" singer or John Mayer, who has earned seven Grammys already (betcha didn't know that). No, the slam dunk was for Ravi Shankar's daughter who delivered the "you've gotta own this album" Come Away With Me, earning her five Grammys of her own that year including the coveted Album and Record awards. (The LP has gone on to sell more than 27 million copies worldwide.)
1990 Milli Vanilli (vacated) Runners up: Indigo Girls, Neneh Cherry, Soul II Soul, Tone Loc
When you think about it, it's pretty wild that the German mastermind behind the Milli Vanilli sham got as far as he did. But after the fellas earned their Grammy in February, things started unraveling fairly quickly with unconvincing lip synching performances until the whole scheme unfolded in November of that same year. And why NARAS never awarded the Grammy to the legitimate (and still unidentified) #2 vote-getter remains a mystery.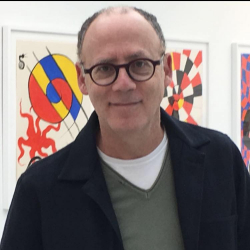 Latest posts by Greg Brodsky
(see all)