Graham Parker's 'Squeezing Out Sparks': Simple As a Heartbeat
by Mark Leviton
In 1978, after three excellent but commercially underperforming albums for the Mercury label, British rocker Graham Parker was fed up with being "the best kept secret in the west," as the lyrics to his acerbic "fuck you" song "Mercury Poisoning" had it. "The company is crippling me/The worst trying to ruin the best/Their promotion's so lame/They could never ever take it to the real ball game," he sang. Parker, with the encouragement of his manager Dave Robinson, had no problem burning bridges behind him.
Already signed to Clive Davis' Arista label in a deal Parker later said had "way too much money in it than was healthy," he satisfied his Mercury commitment with the live double-album The Parkerilla and went into London's seedy Lansdowne Studios to record his Arista debut with his usual five-piece band of co-conspirators, the Rumour.
Despite being pals, the Rumour had been unimpressed when Parker played them a slew of new songs he'd prepared while on the road, and openly mocked him.
Jack Nitzsche, who'd worked as Phil Spector's right-hand man for years, and contributed to sessions by the Rolling Stones, Buffalo Springfield and the solo Neil Young, was brought in to produce on the strength of his work supervising Mink Deville's first two albums. Parker later described his arrival: "Jack Nitzsche, gnome-like under a hooded sweatshirt, disgruntled at being torn away from an interesting tryst in Los Angeles, and utterly mystified as to who I was, what we were, why he was here in miserable London."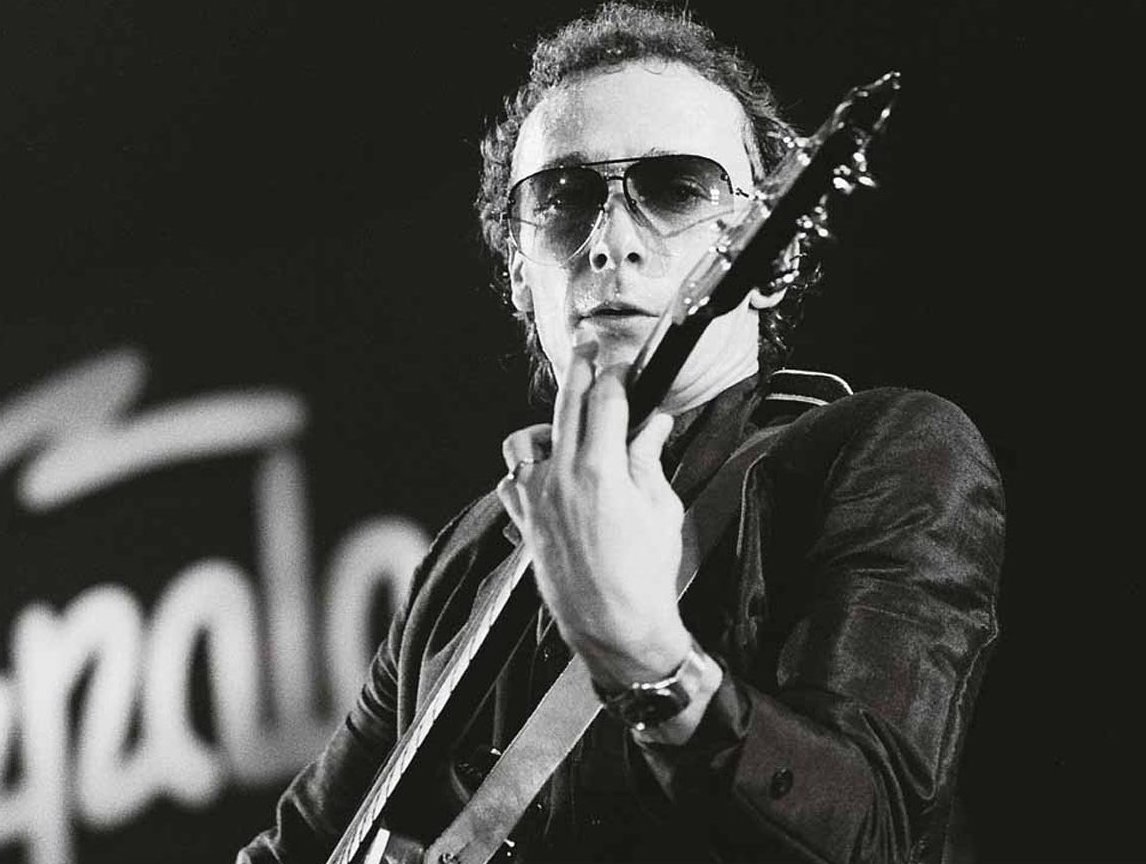 The Rumour consisted of fugitives from three "pub-rock" groups of the mid-'70s, Brinsley Schwarz, Ducks Deluxe and Bontemps Roulez. Steve Goulding played drums, Andrew Bodnar bass, Bob Andrews keyboards, and Brinsley Schwarz and Martin Belmont were the guitarists. They were all experienced, confident musicians, and Nitzsche hated them immediately, feeling their playing was messy and their commitment to GP wobbly. "The band are terrible, they're not serious about playing your songs," Parker quotes him as saying. Parker replied, "I know they overplay the whole time. I've had three albums of it! Tell us what to do!" Parker said he needed the Rumour to play like they were in a studio, not on stage, and "get everything simple, like a heartbeat."
It took a day or two for Nitzsche to take the reins in a come-to-Jesus meeting with the band. As Parker told New Musical Express' Charles Shaar Murray just before the resulting album was released in late March 1979, "The next day, he came in and had a few beers and loosened up and got into being Jack Nitzsche the producer. He just said a few words that got it all going. 'You're being too clever. You gotta be dumb. Play the song the way you did when you were writing it in your bedroom.'"
Related: Read our Spotlight Feature on Parker
Once they were clicking, it only took 11 days to complete the album, which doesn't have a weak song or performance, and continues to be cited as Parker's greatest achievement. Titled Squeezing Out Sparks after a lyric in the searing tale of abortion and regret "You Can't Be Too Strong," the album topped the Village Voice's Pazz and Jop critics' poll for 1979 and drew comparisons to the best of Bruce Springsteen and Elvis Costello. Lyrically sophisticated, full of alternating vitriol and tenderness, it still excites on all levels. "Squeezing Out Sparks transcends the medium," Parker told journalist Scott Hudson years later with characteristic humor. "I don't think there's anything as good as that by anybody anywhere. And I don't even take credit for it. I don't know what happened. I blacked out."
"Discovering Japan" begins with a sort of fanfare, then settles into a potent rhythm over which Parker snarls his widescreen lyrics: "Her heart is nearly breaking, the earth is nearly quaking/The Tokyo taxi's breaking, it's screaming to a halt/And there's nothing to hold onto when gravity betrays you/And every kiss enslaves you." Nitzsche and his engineer Mark Howlett capture every contour of the sound, from ringing guitars to Goulding's insistent drumming. On the whole of Squeezing Out Sparks there's no horn section or extra instruments as on previous Parker albums, just focused small band arrangements, with virtually no soloing. Elvis Costello and the Attractions were using the same kind of no-frills policy at the time, with equally spectacular results, essentially combining a punk aesthetic with high-level musicianship. Graham Parker and the Rumour have a similar antsy, anxiety-filled sound, with a vocalist who can sneer with the best.
"Local Girls" has a Chuck Berry-meets-Stax chugging rhythm (yielding to reggae at one point), a catchy chorus with everyone shout-singing back-up, and a rising little melodic hook that moves from guitar to keyboard. "Nobody Hurts You" has a fast, very peppy stop-and-start rhythm that sounds like the template for Joe Jackson's subsequent career. Belmont and Schwarz lay down some terrific, simple guitar lines. "Saturday Nite Is Dead" is like its twin, at a similarly bruising pace. There's a bit of a mini-Yardbirds freakout midway, but like everything else here it's concise, and the momentum doesn't flag. Parker's typically cranky lyrics punch out: "The ultraviolet light hurts me so/It used to be my friend/I used to know a good place to go/But now it's nothing like it was then."
"Passion Is No Ordinary Word" is a mid-tempo tune that has an especially spontaneous feel. Parker really bites into certain couplets: "When I pretend to touch you/You pretend to feel," "The movie might be new/But it's the same soundtrack." The song has a truly great bridge section: "Everything's a thrill and every girl's a kill/And then it gets unreal and then you don't feel anything." Schwarz has too many great moments to count, many colored by various effects pedals. The ending is chilling, as instruments drop out, the tempo wanes and Parker goes into a near whisper.
Another mid-tempo track, "Love Gets You Twisted," fades in weirdly before the slamming, jagged rhythm takes over and Parker shouts the minimal lyrics, which obsessively revolve around the same message, that love is confusing: "Love gets you twisted inside out/I knew it existed, I had no doubt/When she's in my arms/I get tangled up, it's true/I can't see the other point of view."
"Protection" is mutant reggae, with Bob Andrews pulling out a series of Steve Nieve-like interjections on piano and Belmont/Schwarz doing a potent lead/rhythm dance. (According to the liner credits, Parker plays some rhythm guitar on the album, but there's no telling where, so he might be in here too.) Like a few other tracks on the album, there's an effective use of double-tracking Parker's voice, allowing him to sing and react to himself, as if there's just too much to say for one man.
"Waiting for The UFO's" begins with a guitar riff that approximates a police or air-raid siren, and there's a nifty snare-drum figure from the reliable Goulding. GP's lyrics are among his most cynical: "People are not worth their life now, they are obsolete/We're dying to be invaded and put the blame on something concrete." There's even an anti-love-song lurking in the lines "This new obsession is turning us alien too/Much more resounding my heart just stopped pounding for you." The pronunciation of UFO as "U-fow" no doubt confounded some American listeners: it definitely helped the flow of the words to use the British diction.
"Don't Get Excited" ends the album, with Andrews on a variety of keyboards (including electric piano and a cheesy-sounding garage-rock organ). The middle section builds into intense drama, with Schwarz's lead guitar unleashed for one of the few breaks that might actually be considered a solo. The pounding repetition of "don't get excited" with the lyrics and rhythm melded fades out and the LP's over with a bang.
Up until now I've omitted mentioning the lone true ballad, the immensely moving "You Can't Be Too Strong," which lays unobtrusively in the track listing like a camouflaged bomb. It sports perhaps Parker's best vocal ever, with a palpable pain showing as the protagonist asks a series of brutal questions to his lover, who's just aborted his child: "Did they tear it out with talons of steel/And give you a shot, so that you wouldn't feel?/And washed it away as if it wasn't real?" Parker described "You Can't Be Too Strong" to Murray: "Just acoustic guitar, piano and a bit of bass on it. Most of the songs were first takes after we got into playing it like I wrote it. I'm not disguising so much…I'm singing about what cuts you up and what doesn't cut you up. The songs are more honest."
Related: Read our review of a 2016 live performance
Normally, Parker named his albums after song titles, although this time he toyed with calling it "The Basingstoke Canal" after a waterway connecting to the Thames River, about 30 miles from where he was born in the London area of Hackney (he originally thought he'd write a concept album about the London suburbs). But then he woke up one morning with "You Can't Be Strong" going through his head: "I know it gets dark down by Luna Park/But everybody else is squeezing out a spark/That happened in the heat, somewhere in the dark."
Squeezing Out Sparks made it to #40 on the Billboard album chart and #18 in the U.K., and sold respectably. "Local Girls" was released as a U.S. single but didn't chart, although it and several other tracks found considerable airplay on the FM dial. Parker made three more albums for Arista before wandering from label to label for the next 40 years, including time at Elektra, RCA, Capitol, Bloodshot and Razor & Tie. In 1996 Arista reissued Squeezing Out Sparks on CD with the excellent promo-only Live Sparks appended, and in 2019 Parker re-recorded the whole album "solo acoustic" for its 40th anniversary, adding for old time's sake "Mercury Poisoning," still a fan favorite.
Parker has released a live album, Five Old Souls, recorded in 2018 with his backing band, The Goldtops, and the return of the Rumour Brass. The concert, the final show of his 2018 Cloud Symbols tour, is available for order exclusively via 100% Records here.
Bonus Track: Listen to Parker and the Rumour perform a Jackson 5 favorite, "I Want You Back," live in 1979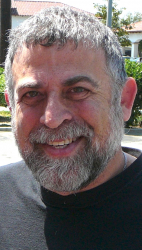 Latest posts by Mark Leviton
(see all)