This interview first appeared here in 2016.
One of the great songwriters to emerge from the British music scene in the mid 1970s was Graham Parker, who – along with Elvis Costello, Nick Lowe, and the team of Squeeze's Chris Difford and Glenn Tilbrook – wrote and recorded songs with wit and wisdom. Though Parker's music never found a place on American Top 40 radio the way that some songs from his contemporaries did, his canon includes dozens of gems that were played on rock formats and which hold up remarkably well. These include "Local Girls," "Discovering Japan," "Don't Ask Me Questions," "Crawling From the Wreckage" and "Get Started. Start a Fire."
Joining Parker for his first albums was his tight-knit band, The Rumour, several of whom were alums of the pub rock group named for the guitarist Brinsley Schwarz. Howlin' Wind and Heat Treatment earned Parker critical praise and Squeezing Out Sparks led to commercial success. In the ensuing years, Parker would occasionally perform or record with Schwarz. In 2012, Parker recorded an album with The Rumour, Three Chords Good, played himself in a Hollywood feature film and, with The Rumour, hit the road for an extended tour.
I got to know Parker – known to friends as GP and born November 18, 1950 – when I was a product manager at RCA Records and jumped at the opportunity to oversee marketing of his first release for the label, 1988's The Mona Lisa's Sister. The album's "Get Started. Start a Fire" received strong airplay on rock radio and Rolling Stone subsequently named the LP one of the Top 100 albums of the '80s.
I quickly discovered that the Parker wit so readily evident in his lyrics was to be found in everyday conversations.
Before a 2016 tour with Brinsley Schwarz, he agreed to submit to one of those necessities of being a rock star: namely, the dreaded Q&A. In Best Classic Bands' Graham Parker interview, the artist talks about organizing a setlist from his vast body of work, his recording and reissue plans, and a real This Is Spinal Tap moment with one of that film's stars.
I've perused your setlists from the last few years solo and with the band. Knowing that fans expect to hear certain favorites, how do you construct your list? Do you make adjustments on the fly?
Graham Parker: It starts with me, otherwise there'd be chaos. As far as the Rumour tours are concerned, I came up with lists based on what I'm reasonably sure we can pull off on stage, bearing in mind oldies, a small dash of non-Rumour tunes, and tracks from Three Chords Good and Mystery Glue. A band member or two will then make suggestions or adjustments and we toss that around and see how it sits. On one rehearsal, someone mentioned "Stick To Me" and without any of us studying it we just played it, and to our amazement got it almost right first time, so we threw that in on that particular tour, but for the most part we have to be prepared and do our homework.
Some of us don't even remember the titles of some of the old songs we recorded, let alone how to play them, so we all need preparation. We get two brief days of rehearsal, that's it, then we tour, so you have to put the work in beforehand.
As for solo, I'm a lot freer in what I can do, but it's still a long work process of practice. Solo, however, I can quickly change arrangements on the spot, but if you did that with a six piece band playing my diverse songs, you'd have a train wreck. That applies for the duo work as well.
Watch Parker and Schwarz perform in Madrid, Spain in 2014
What do we need to do to convince you to perform "Don't Let it Break You Down" from your The Mona Lisa's Sister album? And "Crawling From The Wreckage"? And the Jackson 5's "I Want You Back"?
Everyone wants to choose a setlist! In the duo form, we could only do "Wreckage" the way I did it on the Your Country album, country style, because the original version is strictly a band arrangement. "Don't Let it Break You Down" we could do but we've already got enough to be working on as it is. As for "I Want You Back," I have no idea how to play it, because when I first got the idea to do that tune I told the band to learn it and I just sang it. It would not be good either solo or duo.
Related: Our review of Parker's 2016 tour
I remember when we traveled a bit together in 1987 that you were enjoying Terence Trent D'Arby's record. OK, his career never developed. But what newer acts are you listening to now?
I don't really listen to music anymore. The last record I actually got into and loved was Back To Black by Amy Winehouse. I couldn't ignore it. Other than that, it's books, TV, movies and making music.
How's your catalog deal going with Universal? What can we expect from them (and when)? Reissues of catalog with bonus tracks? Box set? How involved are you?
We are working on a career-spanning box set and starting to get somewhere. [It was released in 2016 and is available here.] Quite a complex idea, as the plan is to have a few songs from every studio album I've ever made. It's a real job but one that Universal are very good at. Also, it may contain live recordings, video and maybe other elements to be decided on. I'm as involved as I want to be, but it's very hard for me to listen back to old stuff, even fairly recent records. I just feel faintly queasy and tune out. Not my idea of a good time.
I've also handed seven catalog albums that I got the rights back for to Universal – at least in the U.K. – from The Mona Lisa's Sister to Burning Questions. These will be reissued and available worldwide. There won't be much in the way of bonus tracks because I know what I'm doing when I go into a studio and don't record songs that aren't good enough, but we're digging up a few live takes that might find their way on as bonus material.
How did you come to live for many years in Upstate New York? Are you now back in England full-time?
I'm back in the U.K. for the most part but will be spending most of the summer in the Catskills area. I love it there. I grew up in the country in England, but sometimes you get fed up with winters that can go on for six months, and I've always kept a place in London, and now that the city isn't the dump that it was, it's great being here.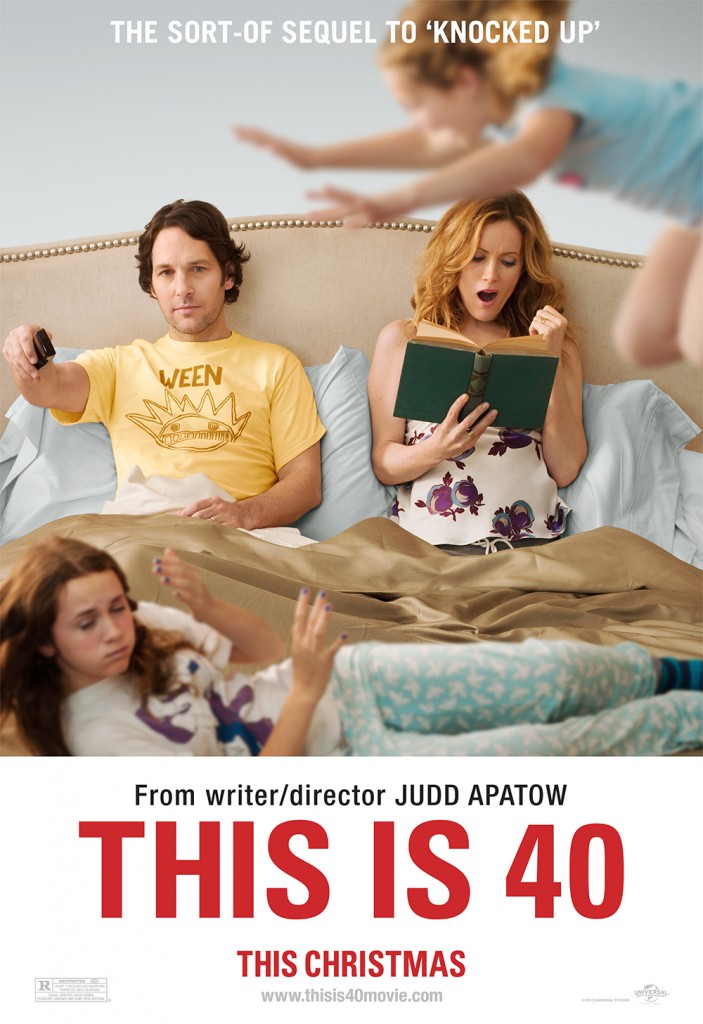 How did you first find out about Judd Apatow wanting to cast you as yourself in his 2012 feature film This Is 40? What kind of input did you have on your part? Is (fellow Upstate New Yorker) Paul Rudd as nice as he seems?
Yes, Paul Rudd is one nice fella!
Well, I got word from my publishing company that Judd wanted a chat. I talked to him on the phone and said, "Gimme a time and place and I'll be there." So I met him in New York City and he filled me in on the movie and that there might be a place for me in it. I basically told him there damn would be a place for me in it!
Judd had a script that turned out to be remarkably close to how the movie turned out in the end, even though he does literally dozens of takes of every scene, he still manages to get what he wants in the end. Each scene is explored and often morphs into some pretty wild areas. Lots of improv, and I really had to think on my feet. I had the best time ever doing that movie, and brought plenty of my own stuff into it, but Judd still got exactly what he wanted out of each scene however far the dialogue strayed. I like a guy who knows what he's after.
When was the last time you saw This Is Spinal Tap? What scenes are particularly cringe inducing for you because they remind you of your own personal experiences?
Maybe a few years ago now, but it's high time for another viewing, I reckon. It's like The Big Lebowski – you gotta have a fix of it at regular intervals. Some years back, I was actually backstage with Tap after one of their shows, at the Beacon Theatre in New York, and me and Harry Shearer (who was wearing a dress) were yakking in the dressing room when he thought it was time to join the band out front where they were having a meet and greet. We got completely lost in the building, just like Spinal Tap in the "Hello Cleveland" scene. Strangely, we didn't find it funny at all at the time. That's one scene that is repeated on every single tour I've ever done, and it's just not bloody funny in real life!
What can you tell our readers about your current/recent recording plans?
Like at least 90 percent of acts these days, the reasoning behind making an album becomes harder to justify every year. Why bother? It's not gonna get enough airplay, it's not gonna sell enough to make it financially feasible. It's like a blink and you miss it situation. However, it still seems to be a basic need in songwriters to put all those ingredients together and call it a record. It's satisfying to hear a bunch of your songs mesh together with a band playing them. But, boy, it really takes some effort to find the enthusiasm. So, nothing is planned right now is the most I can tell you!
Related: Our Album Rewind of Parker's Squeezing Out Sparks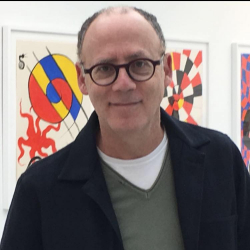 Latest posts by Greg Brodsky
(see all)