Eighth Annual Event Offers Exclusive Releases for Collectors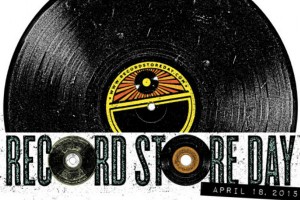 Picture thousands of music fans across the country, lining up in the middle of the night waiting to buy new vinyl releases from The Kinks, Jimi Hendrix, Brian Wilson, Bob Dylan, Jeff Beck and other legendary rock figures, all issued on the same day. Nope, you're not watching Irwin Allen's 1966-'67 sci-fi TV series The Time Tunnel. Instead it's the eighth annual celebration of your local independent record shop, better known as Record Store Day.
RSD started as a collection of indie record stores seeking an opportunity to draw attention away from the continued threat of "e-tailing" to the charms of their traditional brick and mortar retail outlets. Fast-forward to this year and the annual event – held on the third Saturday of April (April 18 this year) – has evolved into a phenomenal boost for these store owners as heightened awareness for their shops, the visceral joys of physical product and the growing list of special RSD releases every year brings a "Christmas in April" feel to the event.
This year's RSD Exclusives features unique releases in all shapes and sizes. Among the titles that classic rock fans can look forward to: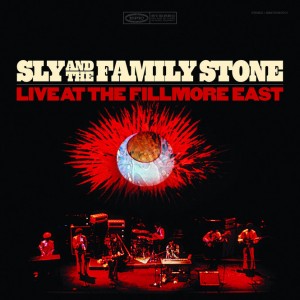 A 10-inch vinyl picture disc from Gregg Allman featuring a never-before-heard live recording of "Whipping Post" (Concord)
The first vinyl reissue of the short-lived mono release of The Doors' Strange Days, including the hits "Love Me Two Times" and "People Are Strange" (Rhino)
Three seven-inchers of early Jeff Beck singles (Sundazed Music)
A 5-LP box set from the Grateful Dead of a 1990 concert at the Nassau Coliseum (Rhino)
A 10-inch of three 2014 live tracks from Robert Plant (Nonesuch)
Selections from previously unreleased performances of Sly and the Family Stone Live at the Fillmore East (Legacy)
And over 100 others including titles from Jethro Tull, David Bowie, U2, The Everly Brothers, Bob Marley, Foo Fighters and Simon & Garfunkel.
This year's RSD Ambassador is Dave Grohl, who talks about the (surprising) first record album he ever bought.
If there's a Catch-22 to RSD, it's the limited quantities that are pressed. Not everyone who shows up at their local shop can expect to walk out with everything on their wish list. Carl Mello, Senior Buyer for the 26-store New England-based chain Newbury Comics, told Best Classic Bands the "fact that these things are so limited, they appeal to collectors. If too many get pressed, they become less collectible."
Seven years in and the hardcore fans know the drill. "The diehards start showing up at 12:30 AM," says Jon Lambert, owner of the Princeton (NJ) Record Exchange, now in its 35th year. When the doors open, "Prex" will have some 300 people queued up. To keep the lines of communication open with his customers, Lambert's team sends out a regular newsletter. And like most indie stores, he limits the number of copies of a particular title that any individual can buy. His RSD customers are "happy and having fun," he says.
Paul Epstein, owner of Twist & Shout, a Denver, CO fixture for 28 years, says his customers are "extremely educated" about Record Store Day. Of the RSD Exclusives, he "orders everything and in deep quantities" for his 11,000 square feet of selling space. Awareness for the big day has "grown exponentially," adding, "even my mom asks 'When is that record store thing coming'?" When he opens his doors that morning, he expects close to 1,000 people will be lined up.
In the music-loving city of Austin, TX, Waterloo Records enjoys such customer loyalty built up over its 33 years that its bumper stickers are a common sight on cars around town. And for Record Store Day it has to arrange additional parking in a nearby lot to accommodate all the customers the event draws. Nine other indie record shops around town and in nearby San Marcos also join in on the celebration. "We love Record Store Day," says Spot Long, owner of Trailer Space Records, a small store on the city's hip east side that specializes in used vinyl. He admits that "we don't really bring in any special product" for RSD. But they do have rock bands in the afternoon, DJs spinning in the evening, and kegs of free beer.
Obviously the event raises the retail tide for all vendors, helping to remind all record lovers that brick and mortar stores remain the recorded music lovers' best friend.
Record labels further support the effort with "RSD First" releases, providing the indie stores with a head start for dozens of titles including reissues of Bruce Springsteen's first seven albums – spanning 1973's Greetings From Asbury Park, NJ to 1984's Born in the U.S.A. – each remastered from the original source tapes and pressed onto 180-gram vinyl (Legacy).
Record Store Day truly has the proverbial something for everyone: great new indie artists such as George Ezra, Mumford & Sons, Grouplove and Courtney Barnett; and legends like the Bee Gees, Otis Redding, Willie Nelson, Miles Davis Johnny Cash and Marvin Gaye are also represented with their own unique releases. To see the complete list of this year's RSD releases, click here. To find a participating store near you, click here.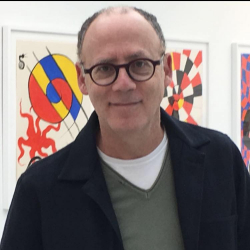 Latest posts by Greg Brodsky
(see all)