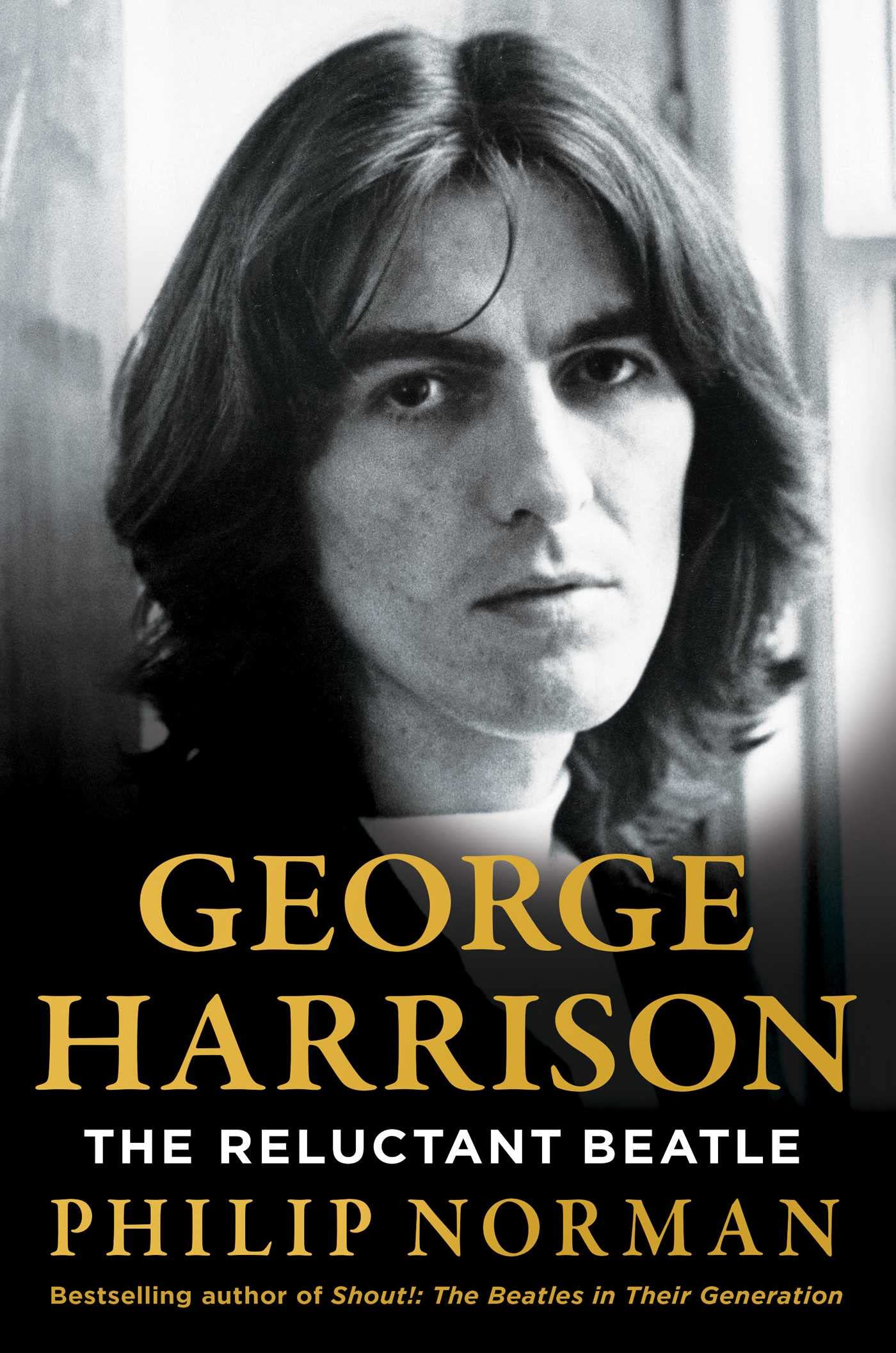 George Harrison is the subject of a new biography coming from acclaimed Beatles biographer, Philip Norman. George Harrison: The Reluctant Beatle, described as a rare and revealing portrait of the most misunderstood and mysterious Beatle, is based on decades-long research and unparalleled access to inside sources. The 512-page book arrived on October 24, 2023, from Scribner in the U.S. and Simon & Schuster in the U.K. Norman is the author of the New York Times bestseller John Lennon: The Life and the million-copy selling Shout!: The Beatles in Their Generation.
[In his 2001 obituary of Harrison published in the U.K.'s Sunday Times, Norman referred to his subject as "a serial philanderer," a description that he has since apologized for.]
From the publisher's announcement: Despite being hailed as one of the best guitarists of his era, Harrison, particularly in his early decades, battled feelings of inferiority. He was often the butt of jokes from his bandmates owing to his lower-class background and, typically, was allowed to contribute only one or two songs per Beatles album out of the dozens he wrote.
Now, Norman examines Harrison through the lens of his numerous self-contradictions. Compared to songwriting luminaries John Lennon and Paul McCartney he was considered a minor talent, yet he composed such masterpieces as "While My Guitar Gently Weeps" and "Here Comes the Sun," and his solo debut album, All Things Must Pass, achieved enormous success, appearing on many lists of the 100 best rock albums ever. Modern music critics place him in the pantheon of sixties guitar gods alongside Eric Clapton, Jimi Hendrix, Keith Richards, and Jimmy Page.
Harrison railed against the material world yet wrote the first pop song complaining about income tax. He spent years lovingly restoring his Friar Park estate as a spiritual journey, but quickly mortgaged the property to help rescue a film project that would be widely banned as sacrilegious, Monty Python's Life of Brian. Harrison could be fiercely jealous, but not only did he stay friends with Clapton when Clapton fell in love with Harrison's wife, Pattie Boyd, the two men grew even closer after Clapton walked away with her.
Unprecedented in scope and filled with numerous color photos, this rich biography captures Harrison at his most multi-faceted: devoted friend, loyal son, master guitar player, brilliant songwriter, cocaine addict, serial philanderer, global philanthropist, student of Indian mysticism, self-deprecating comedian, and, ultimately, iconic artist and man beloved by millions.
Author Philip Norman has an international reputation as a chronicler of pop music and culture. Shout!, his groundbreaking biography of the Beatles, first published in 1981, has been continuously in print ever since. He went on to write definitive biographies of the Rolling Stones, Elton John, Buddy Holly, John Lennon, Mick Jagger, Paul McCartney, Eric Clapton and Jimi Hendrix. His latest book is We Danced On Our Desks: Brilliance and Backstabbing at the Sixties' Most Influential Magazine.

Latest posts by Best Classic Bands Staff
(see all)