Eric Clapton's '461 Ocean Boulevard': A Renewal of Confidence & Strength
by Lee Zimmerman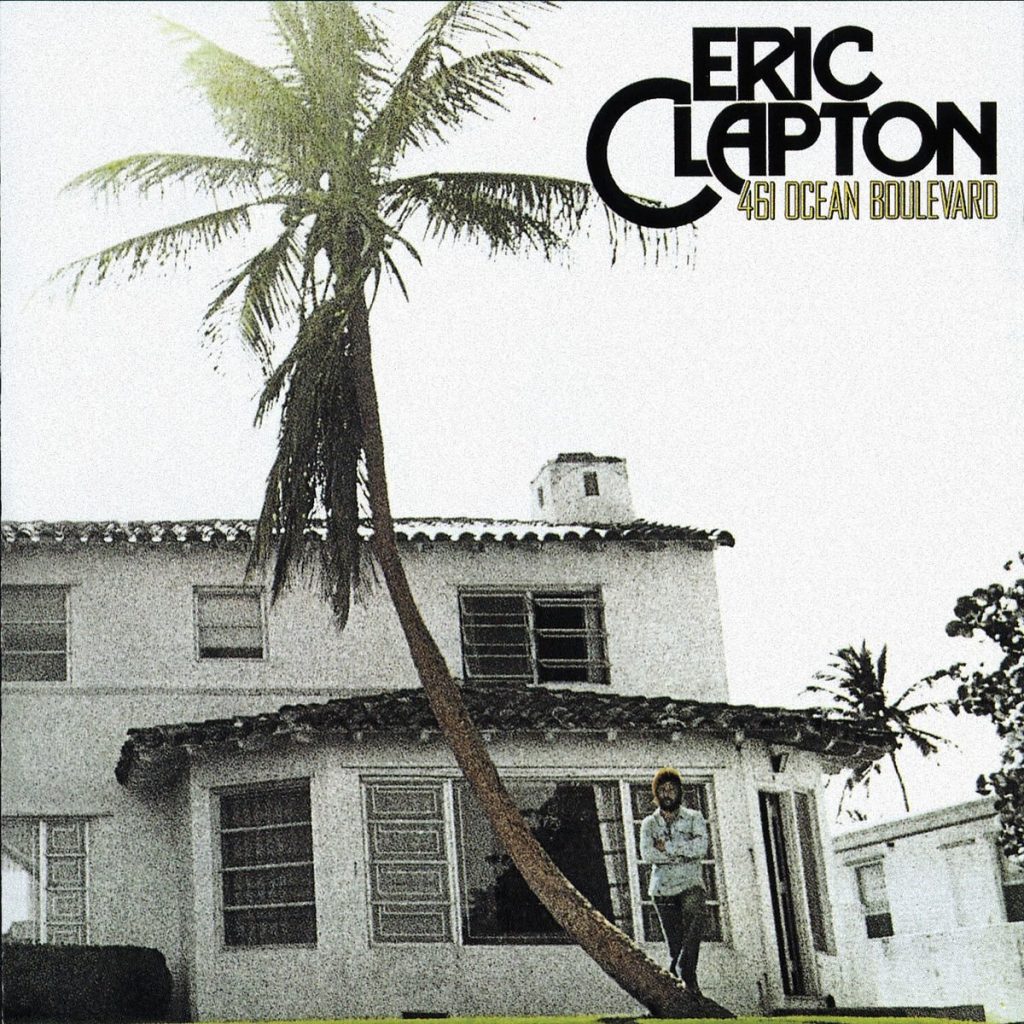 Eric Clapton had already undergone several transitions in his ever-evolving career by the time his album 461 Ocean Boulevard was released in late July 1974. Having gained fame as a member of the Yardbirds and, later, John Mayall's Bluesbreakers, the ever-restless guitarist went on to help found Cream, followed by a short-lived stint in the so-called "super group" Blind Faith, before eventually forming Derek and the Dominos. The latter group included the core of Delaney and Bonnie's backing band, which Clapton had contributed to the year before.
Nevertheless, Clapton's ultimate return to solo billing had been the result of a tangled trajectory. A full four years had passed since his eponymous studio debut, and while it boasted several signature songs—"Let It Rain," "After Midnight," "Blues Power" and "Easy Now," among them—his detour into Derek and the Dominos and his ongoing bout with heroin addiction found a shift in his stance. Nevertheless, after making a triumphant return courtesy of his concert at London's Rainbow Theatre, an event organized by Pete Townshend and featuring any number of famous friends, Clapton's confidence was restored and he returned to Miami's Criteria Studios to begin work on a record that would stand as another milestone in Clapton's career.
The impetus for the album was born from the guitarist's fascination with the blues recordings that had inspired him early on. During his recovery, he found himself renewing his familiarity with those older records and listening to more recent offerings as well. So too, a demo tape given him by Dominos bassist Carl Radle shared songs Radle had written with drummer Jamie Oldaker. As a result, the two musicians became the core of Clapton's new outfit, which also came to include guitarist George Terry and singer Yvonne Elliman. With producer Tom Dowd in tow—the same individual who had operated behind the boards for the Dominos' sole studio album, Layla and Other Assorted Love Songs, and, most notably, Cream's Disraeli Gears—he returned to Miami's Criteria Studios, site of the Derek and the Dominos sessions, and began to formulate some new music of his own. The album took its title from the house where Clapton and company ensconced, located at 461 Ocean Boulevard in Golden Beach, Florida, and conveniently situated within easy reach of the studio's North Miami locale.
Related: Read our Album Rewind of Clapton's debut solo album
Ironically, most of the material consists of covers. The traditional gospel plea "Motherless Children" was redefined as a seamless shuffle, a sound well in keeping with the Southern stylings he adopted through his work with Delaney and Bonnie. "Mainline Florida," a contribution from Terry, ended the album on a rousing note, intensifying the energy and giving the overall effort the flourish it deserves.
Other covers are of similar significance. "Willie and the Hand Jive" tapped into the familiarity factor, a slow-rolling mesh of blues and funk written by singer and composer Johnny Otis. Elmore James' "I Can't Hold Out" and Robert Johnson's "Steady Rollin' Man" found Clapton going back to the basics of blues. Still, the most notable offering of all comes courtesy of "I Shot the Sheriff," a redo of the Bob Marley classic that not only brought its writer mainstream recognition, but also secured Clapton #1 placement on the pop charts and entry into the Grammy Hall of Fame. Other than the fact that it hewed to Marley's original arrangement, it's notable in the sense that it eschewed a guitar solo, relying instead on the easy, breezy vibe that typified the album overall.
Another track of special significance was Clapton's own composition, "Let It Grow," an anthemic number that managed to break from the laidback approach that marked the album overall while rising to a crest of credence and conviction. It also boasts one of the most emphatic melodies Clapton had created up to that point—"Let It Rain" from his eponymous debut is the only Clapton solo song that even came close—and now, some 50 years later, it still remains one of the most memorable entries in the Clapton canon. Sadly, the song seems to have fallen out of favor with its writer, as it's rarely included in his live performances.
At the time, many critics pointed to the fact that Clapton's singing did seem as if it were sounding somewhat laidback and lethargic, leading some to label it a less than emphatic achievement. In retrospect, however, 461 Ocean Boulevard now stands as a milestone within Clapton's lingering legacy, no small achievement considering the wealth of great music he was responsible for over the course of his career.
Most importantly, 461 Ocean Boulevard is the album that found Clapton renewing his confidence and shoring up his strengths as a bandleader who was no longer in need of simply sharing his efforts with others. In that regard, 461 Ocean Boulevard can be considered a destination that seemed to serve him best.
Bonus Video: Listen to the Cream classic "Badge" performed live, from the Deluxe Edition of 461 Ocean Boulevard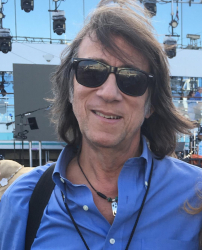 Latest posts by Lee Zimmerman
(see all)