Eric Clapton's Solo Debut LP: A Long Way From Home
by Mark Leviton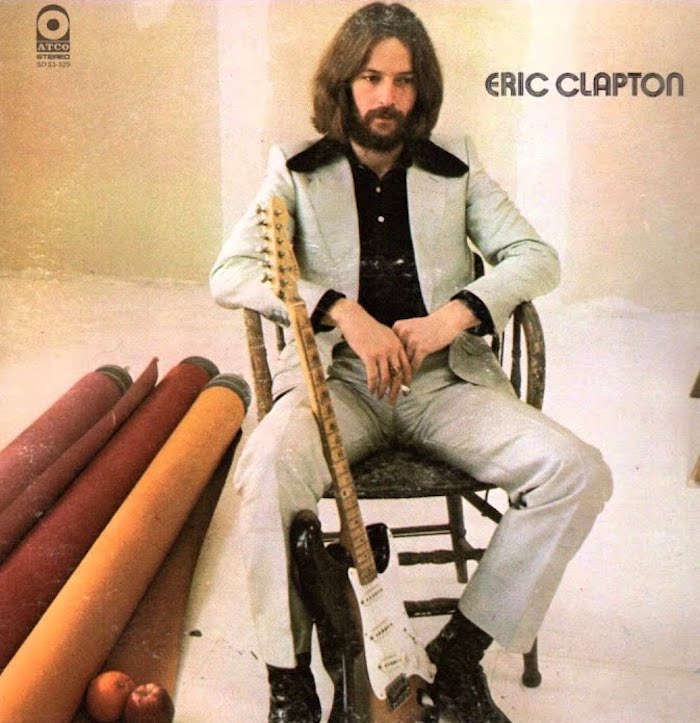 Who's that bored-looking guy on the album cover? Sitting on a chair in a nearly empty room that seems to be in the process of decoration, his eyes look down, avoiding the camera. The cigarette in his right hand's almost burned out, and a 1956 Fender Stratocaster with a sunburst finish leans unused against his leg. He looks to be in his mid-20s, bearded and long-haired, not unlike many of his generation in 1970, when the photo was taken. The only hint of panache is his snazzy cream-colored suit. Could this be, possibly, the Eric Clapton formerly known as God?
Writing in his 2007 autobiography, Clapton described what happened to him in 1969 when he discovered Delaney and Bonnie Bramlett and invited their band to open the U.S. tour for his supergroup Blind Faith: "I was lost in Blind Faith. I was the man in the hallway who has come out of one door, only to find it has closed behind him while another one is opening. Through that door were Delaney & Bonnie." Bonnie was the daughter of an Illinois steelworker, and Delaney was raised in Mississippi, steeped in gospel and blues. The first white act signed to Memphis' Stax label, D&B filled their band with stellar musicians (drummer Jim Gordon, saxophonist Bobby Keys, bassist Carl Radle, trumpeter Jim Price and organist Bobby Whitlock among them), and were key to the creation of both Clapton's debut solo album and the other album he issued in 1970, Layla and Other Assorted Love Songs.
Listen to "After Midnight"
At loose ends after Blind Faith folded after a single album and tour, in late '69 Clapton signed on as a touring member of Delaney and Bonnie and Friends, enjoying the easygoing collaboration and "sheer joy of playing," and the relative anonymity it afforded him as a sideman on stage. Early in the new year he began writing songs with Delaney Bramlett, which became the core of his first solo LP, which was released in July 1970. Later that year he also wrote with Whitlock in England, eventually recording those songs in sessions with Duane Allman and most of the same musicians, dubbing the group Derek and the Dominos (more anonymity, which his record company had to counter by belatedly printing up "Derek is Eric" buttons). "I'll never be able to repay Delaney for his belief in me," Clapton later wrote. "He saw something I had stopped looking for in myself."
Clapton had found new confidence in his singing, Delaney encouraging him with a sentence that stunned Eric: "God has given you this gift, and if you don't use it He will take it away." Mostly recorded at Village Recorders in Los Angeles when Clapton was staying at Delaney and Bonnie's Sherman Oaks, California, house, some of the tunes were spontaneous creations: One day when nothing particular was planned, Leon Russell gave Clapton a line about how people viewed him, an idea that became "Blues Power," with its opening lines, "I bet you didn't think I knew how to rock and roll/Oh, I got the boogie-woogie right down in my very soul." Clapton liked the informal atmosphere: "When I am trying to write songs, I like to leave things as unfinished as I can, so that whoever I am going to play the song with has a chance to influence, by the way they play it, the way the song will end up," he later explained.
Still, the album is a sometimes uneasy blend of self-effacement and frontman swagger. Bramlett's production and arrangements are dominant, and the disc sounds very much like the Delaney and Bonnie albums that preceded it. Clapton eschews the long, expeditionary solos he was known for, and keeps it succinct. Strangely, the opener, "Slunky," is an energetic but simple instrumental jam led by Keys' sax and Russell's funky piano, with a so-so, somewhat clichéd, tinny-sounding Clapton solo. Why this was deemed worthy of starting such an important album is a mystery—Clapton doesn't command the track or make it focus. Likewise, the following "Bad Boy" is a fairly standard blues written by Bramlett and Clapton, but it does have an excellent horn arrangement and biting guitar solos, fading out on what seems to be a brief Delaney-Clapton duel.
Related: Clapton and others paid tribute to the late Ginger Baker in a London concert
"Lonesome and a Long Way From Home," written by Delaney and Russell, is the first real delight of the album, with a storming horn arrangement, excellent drumming from Gordon and a wonderfully prominent gospel chorus (with Bonnie Bramlett and Rita Coolidge) backing up a confident Clapton vocal. It's very much in the style of Delaney and Bonnie's best recordings, with a focused, lightly wah-wahing Clapton solo.
J.J. Cale's "After Midnight," with a driving march rhythm from Gordon, has rightly earned its iconic status as one of rock's greatest recordings. The gospel chorus echoes Clapton, and his solo is precise and concise. Issued as the album's lead single, it made the top 20 on Billboard's singles chart and powered the LP, which debuted on the album chart on Aug. 1, to a high of #13. (In 2006 Clapton and Cale finally issued a long-planned duo album, The Road to Escondido, which won them a Grammy.)
After the rather tepid self-penned ballad "Easy Now," in which Clapton fairly obviously imitates his friend George Harrison, "Blues Power" brings the first side of the LP to an end. Here, everything comes together: fantastic guitar playing, a versatile vocal that ranges from grit to falsetto and another tremendous arrangement that bears the fingerprints of Leon Russell (with some bumping stop-start effects). If "Blues Power" had been placed first on the side, it would have blown listeners away from the start—as it is, it's well-placed to make you want to turn the vinyl over.
The shuffle "Bottle of Red Wine" begins side two, with Bonnie and Clapton duetting to fine effect and Clapton's guitar tone the clearest on the album. The track has a great spontaneous feel, thanks especially to Bonnie's wailing fills. "Lovin' You Lovin' Me" and "Told You For the Last Time" (a Delaney co-write with Steve Cropper) are mid-tempo, country-gospel-flavored tunes, with perfectly good Clapton vocals in service of second-tier songs.
After that, the album ends very strongly, with the R&B love song "Don't Know Why" (Clapton's guitar interjections are primo) and "Let It Rain," which stretches out to over five minutes (the longest on the album). The track has a killer guitar figure to kick it off, and contains several very different instrumental sections, one of which features Stephen Stills' guitar and has a hint of Buffalo Springfield. Clapton's guitar work is closer to Blind Faith than anywhere else on the LP. "Let It Rain" wasn't released as a single until 1972, and only barely scraped into the top 50, but it's become a radio staple.
Despite his crucial participation, Delaney's original sound mixes were rejected in favor of those by Atlantic's in-house star producer Tom Dowd. Bramlett's were finally released in 2006 as part of a "deluxe edition" double-CD, and contain their own delights and surprises, including a smashing "Blues Power" that bests the Dowd version. In the wake of the album's modest commercial success, the worldwide "Clapton is God" graffiti probably diminished a bit. From Clapton's point of view, that was "mission accomplished."
The album received an expanded edition in 2021. Clapton, who turned 77 on March 30, 2022, continues to perform but is touring for the first time in years. [Tickets are available here.]
Listen to a live version of "After Midnight" performed by Clapton and Steve Winwood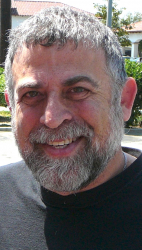 Latest posts by Mark Leviton
(see all)