A Must-Have For All Hooligans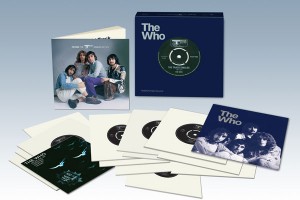 Fans of The Who, while understandably upset at the postponement of the second U.S. leg of their Hits 50! tour, still have something to look forward to.
Best Classic Bands is offering fans of the legendary British rockers a spectacular prize. We've teamed with Universal Music Enterprises to give our contest winner the upcoming The Track Records Singles 1967 – 1973, a box set of 15 45-RPM singles that helped the band evolve into true superstars.
The Tracks collection – available October 30th – spans Top 40 hits like "I Can See For Miles" and "Magic Bus," their Rolling Stones tribute 45 "The Last Time" b/w "Under My Thumb," songs from Tommy like "Pinball Wizard" and "See Me, Feel Me" and classic rock radio staples like "Won't Get Fooled Again" and "5:15." Click here for the complete list.
UMe is also giving our winner two additional Who singles collections released earlier this year: The Brunswick Singles – an eight-disc set including "Zoot Suit" b/w "I'm The Face" which they recorded as the High Numbers plus "I Can't Explain" and "My Generation" – and the five-disc The Reaction Singles, which contains "Substitute," "Happy Jack" and rarities such as their "Batman" theme and "Barbara Ann" covers.
Each set is pressed on heavyweight vinyl with paper sleeves (reproducing the period graphics front and back) and a booklet with liner notes about each single and period memorabilia. The three sets combined sell for over $300!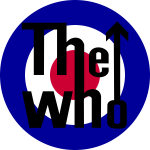 Enter to WIN this amazing three-volume set below. Even if you're our winner, why not give part of the prize to a fellow Who fan? Because in the meantime, we've made it easy to purchase any of the sets (see below).
Best Classic Bands will continue to deliver contest prizes that have what we feel is a "Wow!" factor that excites us and, we believe, our readers as well. We'll offer you such treats as once-in-a-lifetime experiences with your favorite artists, deluxe products that might not be immediately affordable but we'd all love to receive as gifts, exclusive packages of various merchandise, music, memorabilia and more, plus other unique and valuable prizes that can be yours for free… but only if you enter!
Can't wait to wait to see if you've won? Remember, you can buy the Brunswick and Reaction collections now and pre-order the Track set now.
No purchase necessary. Deadline for entries is 11:45PM Eastern time on September 23rd, 2015. For complete Best Classic Bands contest rules, click here.
[wcc_contest id=7090]

Latest posts by Best Classic Bands Staff
(see all)