Win signed Allen Klein book plus classic Stones on vinyl & movie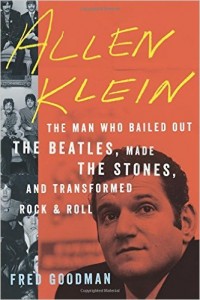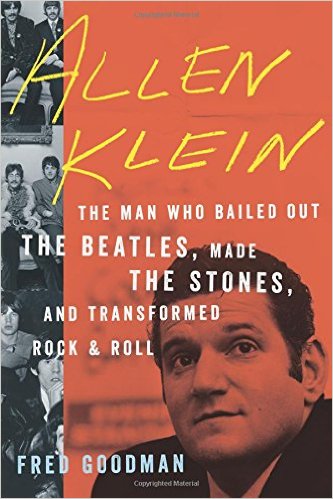 He's one of the most controversial (and misunderstood) figures in the history of rock music. We're talking about Allen Klein, who managed the business affairs of The Beatles and The Rolling Stones.
And Best Classic Bands is giving away a copy of the new book, Allen Klein: The Man Who Bailed Out The Beatles, Made The Stones, And Transformed Rock & Roll (from Houghton Mifflin Harcourt), signed by its author Fred Goodman.
And as TV infomercials like to proclaim: But That's Not All! Our Contest winner will also receive 180 gram vinyl copies of two classic Rolling Stones albums: Beggars Banquet and Let It Bleed (from ABKCO Records). But Wait, There's More! You'll also get a DVD of the 1968 film Sympathy For The Devil by acclaimed director Jean-Luc Godard.
In his review of the Klein book, BCB Editor Rob Patterson writes: "[Klein] was an ambitious, aggressive and tough-minded businessman… [who] played hardball with a metal bat."  That enabled him to rescue both the Stones and Beatles from bad, low-paying deals and replenish their cash-strapped coffers. But his triumphs came with a price for his reputation. "The book offers a full-blooded portrait of a fascinating and, in music business terms, quite significant personality."
1968's Beggars Banquet includes the Stones hits "Sympathy For The Devil" and "Street Fighting Man" among its 10 tracks. The band's 1969 follow-up Let It Bleed features the title track plus "Gimme Shelter," "Midnight Rambler" and "You Can't Always Get What You Want."
The Godard film weaves footage of the Stones recording sessions for the legendary song with events that were shaping the world at that tumultuous time.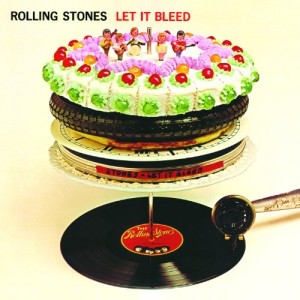 Enter to win this terrific assortment below. Even if you're our winner you can then give the prize to a friend. Because in the meantime we've made it easy to purchase these items.
Best Classic Bands will continue to deliver contest prizes that have what we feel is a "Wow!" factor that excites us and, we believe, our readers as well. We'll offer you such treats as once-in-a-lifetime experiences with your favorite artists, deluxe products that might not be immediately affordable but we'd all love to receive as gifts, exclusive packages of various merchandise, music, memorabilia and more, plus other unique and valuable prizes that can be yours for free… but only if you enter!
No purchase necessary. Deadline for entries is 11:45PM Eastern time on September 11, 2015. For complete Best Classic Bands contest rules, click here.
[wcc_contest id=6503]

Latest posts by Best Classic Bands Staff
(see all)