Elton John and John Lennon at MSG in 1974: Behind-the-Scenes
by Greg Brodsky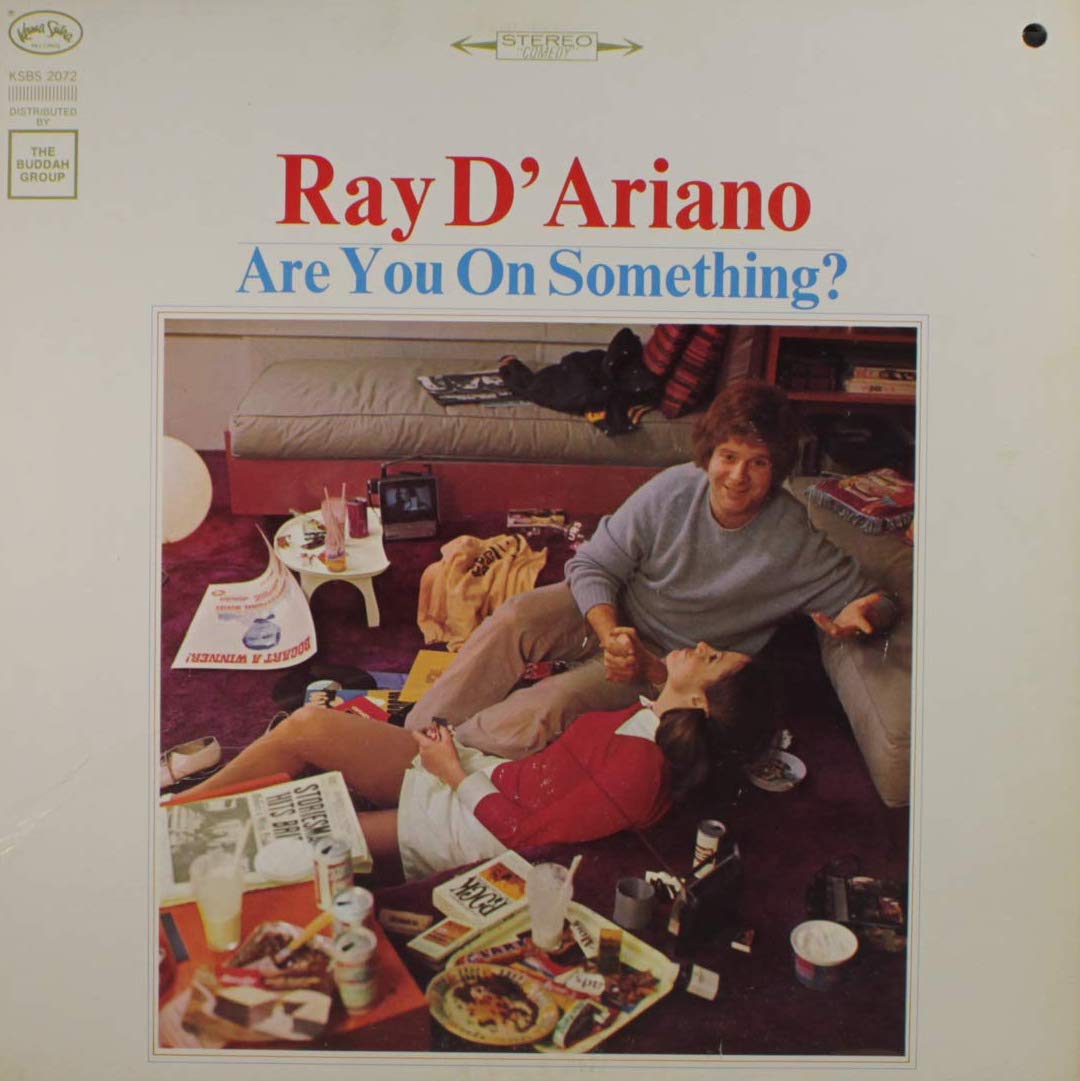 Ray D'Ariano was just 25 years old when he got his dream job in the music industry. And in 1974, just one month into his role as the New York radio promotion rep for MCA Records, he was alone backstage at Madison Square Garden with two of the biggest music stars in the world: Elton John and John Lennon. How'd that happen?
Just weeks earlier, D'Ariano, was an aspiring stand-up comedian. He had recently released a comedy album, Are You On Something?, and had been on a promotional tour of radio stations to plug it. These successful visits led to an offer and a quick payday to set up radio station giveaways for a new music book. When D'Ariano tried to call Jon Scott, the music director at Memphis' leading station, he discovered that his contact had switched jobs and was now at MCA.
Related: Our conversation with Scott and his book, Tom Petty and Me
D'Ariano tracked Scott down, and was told that the label had an opening in New York and though he already had a job interview scheduled with the TV series Candid Camera, he figured a sit-down with the label would be good practice, so he agreed to meet. "They hired me on the spot," D'Ariano says.
The primary responsibility for a record label's promotion team is getting new releases on the radio. "The first 'add' I ever got was Lynyrd Skynyrd's 'Sweet Home Alabama,'" D'Ariano recalls. The song was added to the extremely tight playlist of Top 40 powerhouse WABC by its legendary program director, Rick Sklar. "He probably did it as a favor to the new guy," says D'Ariano. "The previous guy in my job couldn't get it on there."
One month into the gig and it was Thanksgiving. Elton John, just 27 and perhaps the world's number one recording artist, was playing the Garden.
"I was green," D'Ariano recalls. "I get there and go backstage. As the new guy, it's very exciting for me. It was packed and I see Connie Pappas [John's production assistant] and she asks me to go into Elton's dressing room to give him a note. I had taken him around to radio stations the day before so I was comfortable with him—and with his huge bodyguard."
D'Ariano told the guard that he had a note for his boss. "I'm not gonna give it to him," he was told. "You give it to him." And the bodyguard opened the door to the dressing room.
What D'Ariano didn't realize was that this was Pappas' way of letting a select few become witness to history. The next thing the 25-year-old knew was he was staring face-to-face with Elton John and… John Lennon! "My mind explodes," recalls D'Ariano.
"Oh, Ray, you know John, right?" the headliner asks. "Well, I certainly know who you are," D'Ariano replied, as he tried to compose himself.
"No one knew that Lennon was going to be joining Elton on stage that night," D'Ariano explains. The pair had recorded "Whatever Gets You Thru the Night" that summer and the song was the #1 single in the U.S. the week before.
The host told the then-34-year-old Lennon, "Ray is my promotion guy," to which Lennon replied, "He must be very good; I hear his records all the time."
The concert began and midway through the set, the headliner introduced his special guest. "Seeing as it's Thanksgiving, we thought we'd make tonight a bit of a joyous occasion by inviting someone up with us onto the stage. 
And ah, I'm sure he will be no stranger to anyone in the audience when I say it's our great privilege and your great privilege to see and hear Mr. John Lennon!"
They tore through their hit single.
Lennon remained on stage as they played two Beatles favorites, "Lucy in the Sky With Diamonds" and "I Saw Her Standing There."
"I've been to some huge events over the years," says D'Ariano. [He mentions Knicks' playoff games in the early '70s at the very same venue, where the crowd support was truly deafening.] "I've never heard an ovation like that."
After the show, MCA threw a midnight Thanksgiving dinner for the VIPs and entourage. "Everybody is floating a few feet off the ground because of what just happened," recalls D'Ariano. An issue arose when a local DJ showed up with an invite that had been given to him by a colleague who couldn't make it. "Elton's manager John Reid comes by. He's thrilled at the successful week and says, 'Any friend of Ray's…'
"Later that night, I was invited to sit at Elton and Lennon's table and I wasn't so tongue-tied. I told John, 'You don't understand how people feel about you. It's impossible.'
"He said, 'You feel about me how I feel about Chuck Berry.'
"It's an unbelievably magical night and I keep asking myself, 'How can this be happening to me?'" The three songs on that November 28, 1974, night turned out to be Lennon's final concert performance.
Now it's two a.m. and the party was going great. "Someone shouts to me, 'Elton's in a fight with the DJ!' I get up and they're nose-to-nose. I think 'I let the guy in…. I'm gonna lose my job.'"
Things are calmed down but the atmosphere has been tainted by the incident. "The next day I had to take Elton to WNEW-FM to do [program director] Scott Muni's afternoon show." There were no repercussions from the incident of just hours earlier. "Elton couldn't have been more cheerful.
"It's in the middle of the holiday weekend and when we get outside there are 75 fans waiting for him. We lined them up in an orderly fashion and Elton painstakingly posed for pictures and signed things for everyone."
In 1977, D'Ariano was promoted to become MCA's VP of Promotion in Los Angeles. "I hated the national job because it was corporate," he says, and he left to go to a rival label back home in New York. Two years later, he jumped at the chance to re-join MCA and run their New York office.
"I was having dinner one night with Elton's manager, John Reid, and he asked me if I had any ideas for a massive stunt. 'He's played the Garden,' I said. 'How about Central Park?'"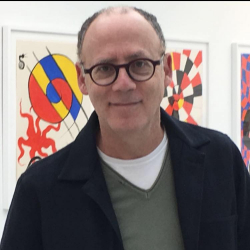 Latest posts by Greg Brodsky
(see all)