Elliot Roberts, who managed such stars as Neil Young and Joni Mitchell, among others, and who was a hugely influential, behind-the-scenes force in the growth of the rock music business, died June 21, 2019. Roberts was 76. While no cause of death was ever revealed, he was still attending concerts as recently as the previous month.
The music industry mourned his loss. In a lengthy post on his website, Young described their relationship as "over fifty years of friendship love and laughter." Graham Nash called him "the glue that kept CSNY together in our early years."
As one veteran record label executive told Best Classic Bands, "Neil once told me, 'In reality, I manage Elliot.' Neil wasn't completely kidding."
The news of Roberts' death came from Harvey Goldsmith, a successful promoter and event producer.
Young's June 22 tribute noted that "[Roberts] put everyone else first. No matter where I was in the world, no matter his other obligations, he was always by the side of the stage as much as he could be.
"Elliot was the funniest human being on earth with his uncanny wit and a heart filled with love. You never knew what he was going to say, but almost always a laugh was coming.
"Elliot loved making deals for all of us, saving our publishing rights, ensuring we were treated well, helping book our concerts, as well as booking the Bridge Concert with Marsha Vlassic from the very beginning for over 30 years. He made it happen. This world is forever changed for me, for all who knew him and loved him. His memory shines with love.
Elliot Roberts was the greatest manager of all time."
Young closed his tribute thusly: "See you at the gig, Elliot."
In his tribute, Stills wrote: "Elliot Roberts was the probably the kindest, gentlest, and far and away the funniest man I ever worked with in Show Business. He was also tough as a barbed wire fence, fiercely loyal and keenly observant; guarding the best interests of his clients with uncommon tenacity and skill.
"But his greatest gift was his soulful, open heart. No doubt it was the source of his sensitivity and singular understanding of the courageous honesty with which a great artist willingly reveals their soul and transports us. He allowed himself to feel the vulnerability of being fully immersed in the moment, yet oddly untethered. It is a profound experience and not easily undertaken. I have seen him do it, and felt him with me, swimming in the ether.
"Elliot Roberts possessed a unique ability to recognize a great artist when he saw one. His natural empathy was perfectly suited for his emergence as an enormously impactful personal manager to a collection of the most legendary artists of our time.
"I am honored to have been his friend, forever grateful that he chose to represent me. I truly loved Elliot Roberts and shall miss him beyond measure."
Nash's full statement: "Elliot was a funny, brilliant friend and devoted manager. His life touched many people, and he brought forth the best in people. He was the glue that kept CSNY together in our early years and I will certainly miss him with sadness in my heart."
Roberts was born Elliot Rabinowitz on February 22, 1943, in the Bronx, New York.
In a story that could have been scripted for a Hollywood movie, Roberts got his start in the music business as an assistant at the William Morris Agency in the 1960s. It was there that he met David Geffen, and the pair subsequently formed their own management company, Lookout Management, with Mitchell as their first client. Not long after, thanks to encouragement and funding from Atlantic Records' founder, Ahmet Ertegun, they started Asylum Records.
The label's roster was dominated by singer-songwriters who would help change the landscape of popular music with the burgeoning Laurel Canyon scene in the early '70s, with such signings as Jackson Browne, J.D. Souther, Mitchell, and Glenn Frey, as well as Linda Ronstadt.
When the pair sold Asylum to Warner Communications, Inc., the label was merged with Elektra Records. The sale made Geffen and Roberts among WCI's biggest shareholders at the time.
Roberts was interviewed extensively for the brilliant Laurel Canyon documentary, which had its premiere on Epix in 2020. The program was dedicated to him.
CSN, CSNY, Stills, Nash and David Crosby released much of their recordings for Atlantic Records. Jerry Greenberg was a senior executive for the label, ultimately becoming its President. "I worked very close with [Elliot] when Atlantic started Asylum. He was a great manager, executive and one of the truly amazing gentlemen in the business," he told Best Classic Bands. "He knew talent and how to help them grow. Elliot was one of the best managers of all time. We stayed friends to this day. He will be missed."
As Roberts subsequently returned to his managing roots, he was most closely associated with Neil Young, whom he managed for decades. He also managed the combined Crosby, Stills, Nash & Young for a time, as well as Tom Petty.
Lookout Management's official statement: "It is with a heavy heart that we can confirm the passing of Elliot Roberts (76), longtime manager of Neil Young on the morning of Friday, June 21st. No further details are available at this time. Roberts, among the most respected and beloved music industry figures of all time, leaves an indelible footprint as a pioneer and leader in the business of artist representation. During his tenure he's guided the careers of the most enduring and influential artists of our time including, Stephen Stills, Joni Mitchell, Bob Dylan, Tom Petty, Buffalo Springfield, Crosby, Stills, Nash, and Young, (to name only a few) and of course, Neil Young throughout his career. His uncanny intellect, unmatched, sharp wit, larger-than-life charisma along with his keen understanding of the music industry will remain unparalleled. Truly one of a kind, he will be missed always and by many. He is survived by his sons Jason, Ethan, Matthew and Zackary, and partner Dana Fineman."
RIP Elliot Roberts. Elliot was Tom Petty and the Heartbreakers Co-manager together with Tony Dimitriades 1978-1988. He was a dear friend of the Heartbreakers family and will be deeply missed by all. (📷: @LinerNoteJunkie ) pic.twitter.com/MyrpNZQpsE

— Tom Petty (@tompetty) June 23, 2019
"What I try to do is find out what the vision of the artist is, and then fine-tune that vision," Roberts told rock author Warren Zanes in 2018.
Bob Merlis, a longtime Warner Bros. Records executive, reminisced about Roberts with Best Classic Bands.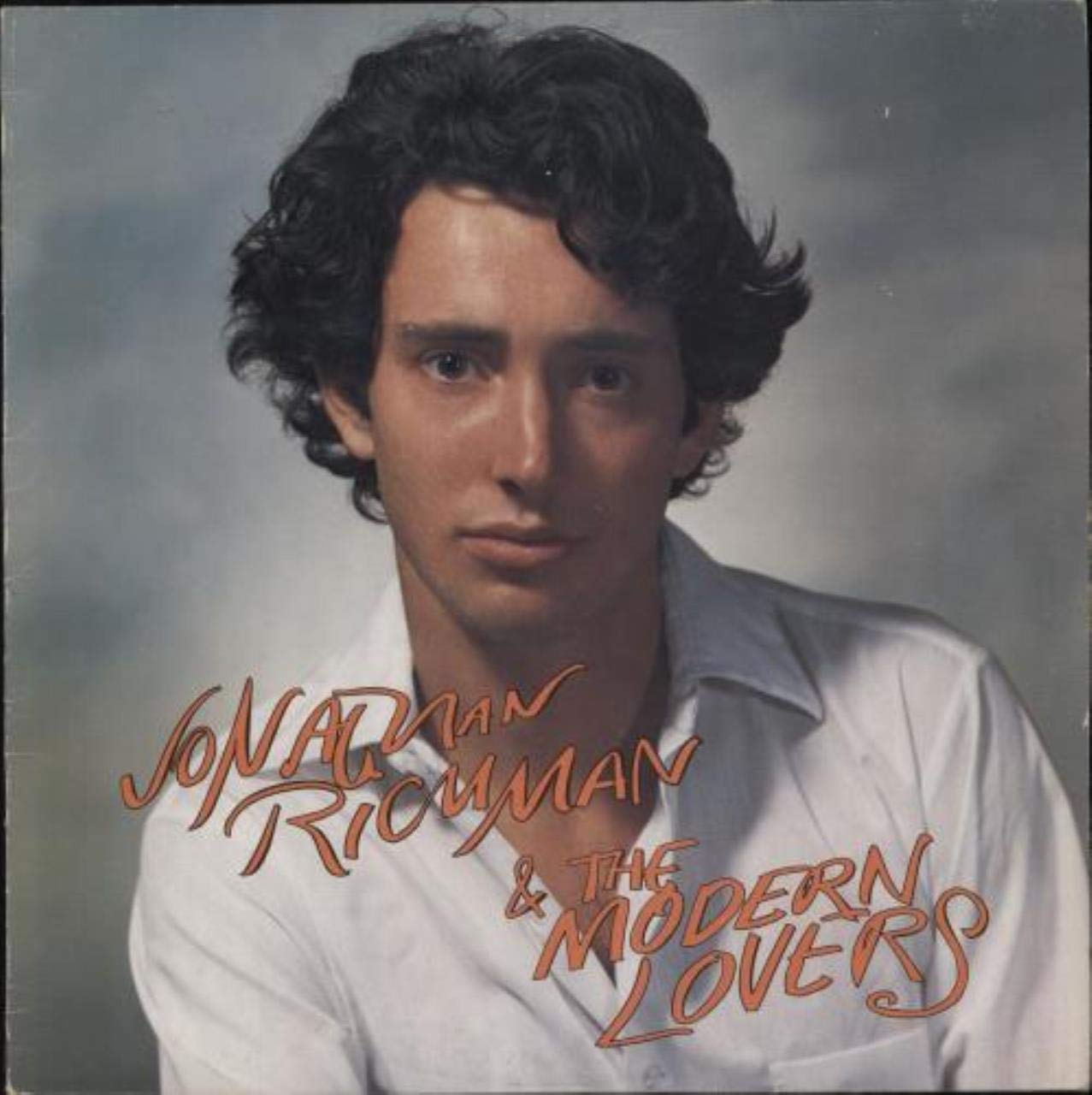 "In 1995 or early 1996," he wrote in an email, "Elliot walked into my office and told me that he and Neil were going to start a new record label called Vapor Records. On impulse, I looked around my office and pointed to a framed portrait of Jonathan Richman that I had up there for years. It was the Fabian Bachrach photo of Jonathan that had been the cover of Jonathan Richman & The Modern Lovers on Beserkley.
"I said, 'You should sign Jonathan.' And they actually did. I suggested that Andy Paley produce it and that happened, too! The album came out in 1996 and was Surrender to Jonathan, and, as far as I know, he's still on the label.
"I saw Elliot at a Jonathan Richman performance last August at the Teragram Ballroom in downtown LA less than a year ago and, just last month, at a performance of The Big Town Playboys (Barry Goldberg and Jimmy Vivino) at The Write Off Room in Woodland Hills, where he was seated as close to the stage as humanly possible. It was wonderful to see him in that context: supporting great music in a most personal way.
When he turned 60, there was a big party for him at the Buffalo Club in Santa Monica and it was a great evening. It was star-studded and his former client, Joni Mitchell, got up to speak. She referenced the fact that Elliot had ceased being her manager years before noting, 'Elliot Roberts needs a manager.' The place erupted in laughter.
"He was one music business player who was very human — he had no front, no bluster — whom I naively believed would always be there. Alas, that just proved to be untrue."
Bill Bentley, another label veteran told Best Classic Bands: "The day I left Warner Bros. Records in 2006, Elliot called and asked if I wanted to come work for him and Neil Young. I asked what he wanted me to do, and he said, 'Who knows? We'll find something.'
"Elliot knew that in the music business the worse thing you can be is unemployed. Three days later I went to work at Lookout Management. He was the best friend you could ever ask for. And as Neil once told me, 'In reality, I manage Elliot.' Neil wasn't completely kidding. There was never anyone like Elliot before him, and there surely will never be another one after."
Stu Cohen, a Warner Bros. Record national album promotion exec, who worked many of Neil Young's classic albums, described Roberts to Best Classic Bands: "Brilliant. Acerbic, very funny and fought like a shark for his artists. He loved Neil like a brother. And I loved working and hanging with him."

Latest posts by Best Classic Bands Staff
(see all)