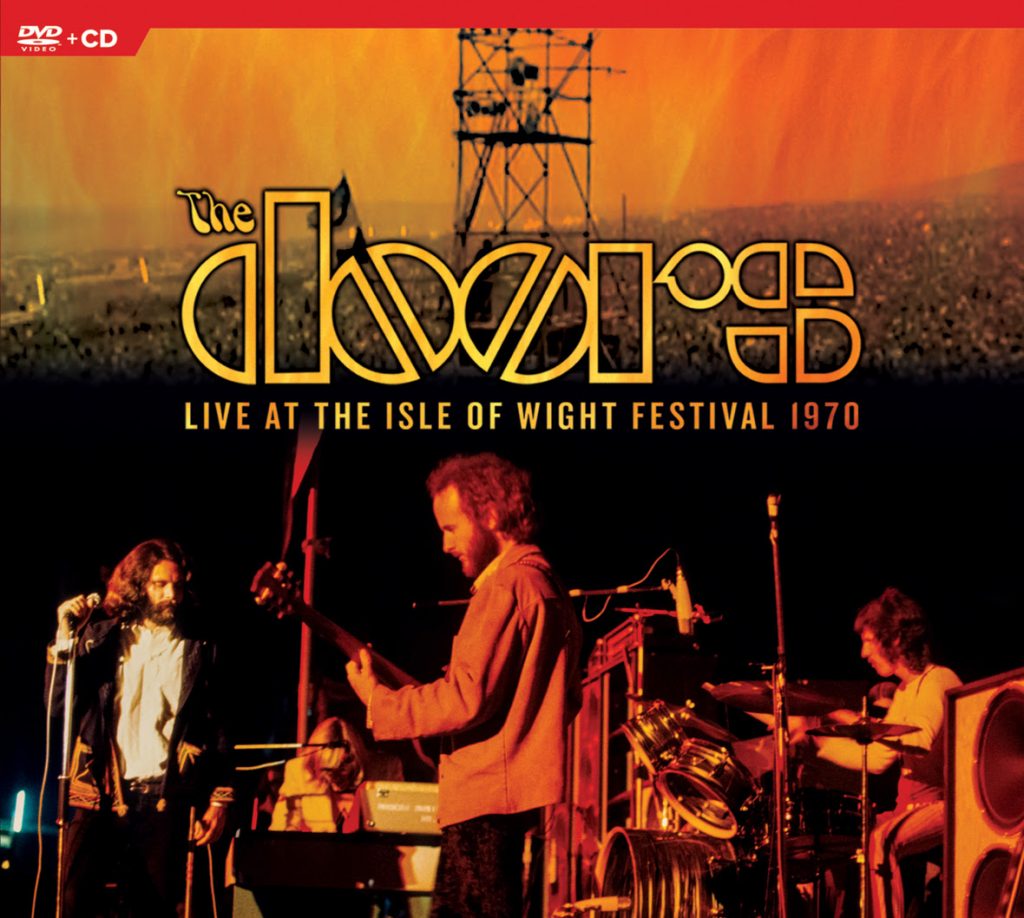 The last concert by The Doors ever filmed was at the legendary Isle of Wight festival in August 1970. The five-day event also featured performances by such classic rock greats as Jimi Hendrix, The Who, Joni Mitchell, the Moody Blues, Chicago, Sly and the Family Stone, Free, and Emerson, Lake & Palmer, among many others.
The Doors hit the stage at 2:00 a.m. on August 30. Their performance was officially released for the first time in 2018 as The Doors: Live at the Isle of Wight 1970.
The last known unseen performance of the Doors in existence, The Doors: Live at the Isle of Wight 1970 was completely recut and remixed from the original film footage. Fully approved by the Doors, this previously unreleased concert was restored via the latest 21st century technology, color correcting and visually upgrading the original footage. The entire concert, now presented in 5.1 Dolby Digital sound, was mixed from the original multi-track audio by longtime Doors engineer/mixer/co-producer Bruce Botnick. Fans may have caught a glimpse of this performance in the 1997 Isle of Wight film Message To Love, however this DVD presents the Doors' set with the full-length songs in maximum visual and sound quality.
Watch the spectacular version of "Light My Fire" from the release
Related: When the Doors defied Ed Sullivan
The film captures the band's performance, as well as offering a snapshot of the era, with footage of fans (over 600,000 in attendance) tearing down barriers and crashing the gates to gain access to the event.
Watch the trailer for the Isle of Wight release
Watch "Break On Through (To the Other Side)"
Related: Looking back at the Doors' second album, Strange Days
The Doors: Live at the Isle of Wight 1970 Track Listing
1. Roadhouse Blues
2. Backdoor Man
3. Break on Through (To The Other Side)
4. When The Music's Over
5. Ship of Fools
6. Light My Fire
7. The End (medley): Across The Sea/Away in India/Crossroads Blues/Wake Up
Watch the Doors perform "Break on Through (To the Other Side)" at the Isle of Wight in 1970

The BCB team brings you the latest Breaking News, Contests, On This Day rock history stories, Classic Videos, retro-Charts and more.

Latest posts by Best Classic Bands Staff (see all)