Aug 21, 2021: Don Everly, Older Half of the Everly Brothers, Dies
by Jeff Tamarkin
Don Everly, the older half of the highly influential, harmonizing Everly Brothers, died Aug. 21, 2021. The duo, which placed 15 singles in the Billboard Top 10 between 1957 and 1962, were a major influence on later acts such as the Beatles, the Beach Boys, the Bee Gees, Linda Ronstadt, the Hollies and Simon and Garfunkel.
Don's death, which was confirmed by a family member, who did not cite a cause, follows that of his brother Phil Everly, who passed away in 2014. Don Everly, who died at his home in Nashville, was 84.
In a statement, his family said, "Don lived by what he felt in his heart. Don expressed his appreciation for the ability to live his dreams… with his soulmate and wife, Adela, and sharing the music that made him an Everly Brother."
The Everly Brothers—whose best known hits included "Bye Bye Love," "Wake Up Little Susie," "AIl Have to Do Is Dream" and "Cathy's Clown"—were among the first inductees into the Rock and Roll Hall of Fame in 1986. The brothers were given a lifetime achievement award at the Grammys in 1997. They were also inducted into the Country Music Hall of Fame in 2001.
Watch: The Everly Brothers performed their 1957 #1 single, "Wake Up Little Susie," on The Ed Sullivan Show.
Our Don Everly obituary: Isaac Donald Everly was born Feb. 1, 1937, in Brownie, Ky. He and Phil, born in 1939, were the sons of Ike and Margaret Everly, who were folk and country singers. Their father was himself a guitarist whose influence can be heard in the music of guitar players such as Merle Travis, Chet Atkins and Mark Knopfler.
After Don was born, Ike moved the family to Chicago to pursue a career in music. After he had established himself as a professional entertainer, Phil was born, and Ike decided to take a job in Iowa. By the late 1940s, the two boys were singing with their parents as a professional group, the Everly Family. They performed on local radio stations and on stage. In 1953, the family moved again, this time to Knoxville, Tenn.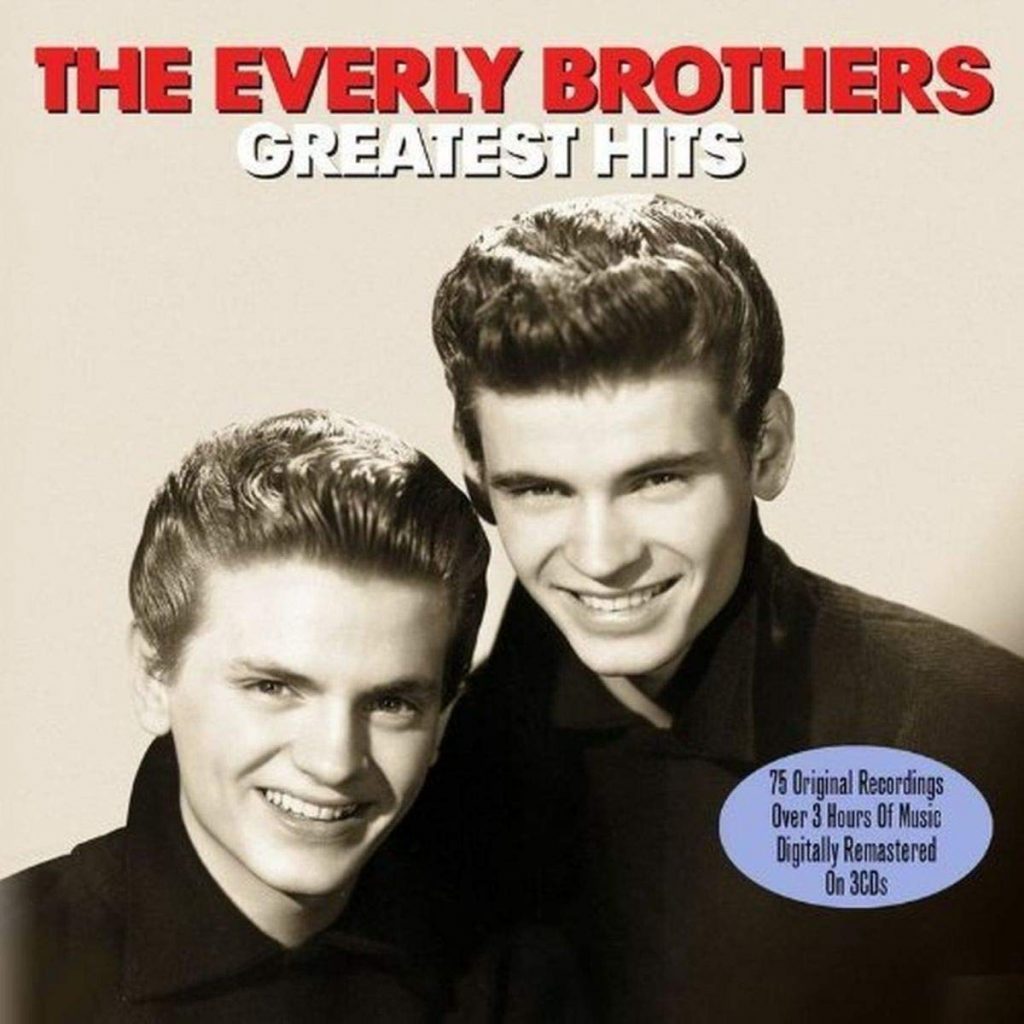 In 1957, Don and Phil Everly, after recording a few songs for Columbia and then being dropped (they were also rejected by other record labels), were signed to the independent Cadence Records. Performing in the emerging rock 'n' roll style, their arrangements rich in close vocal harmony, they scored immediately with "Bye Bye Love," written by Felice and Boudleaux Bryant. The single went to #1 nationally, and was followed by the aforementioned hits as well as such popular tunes as "Bird Dog," "Devoted to You," "Let It Be Me," "'Til I Kissed You," "Walk Right Back," "Problems," "When Will I Be Loved" and "Crying in the Rain."
Although most of their hits were composed by outside writers, Don penned the hits "Cathy's Clown," "So Sad" and "'Til I Kissed You."
Related: Who's still alive among the first-generation rockers?
The brothers, who had switched to the major label Warner Bros. Records in 1960, remained an influential act even as their record sales slowed in the mid-1960s. Many of their songs would later be covered by younger artists, both from the United States and Great Britain.
In 1970, Don released his first solo album, which did not chart in America (nor did any other solo album by either brother).
Watch them perform their final chart hit, the Paul McCartney-written "On the Wings of a Nightingale," in 1984
In 1973, having undergone several personal and business problems—including a much-publicized onstage spat—the Everly Brothers broke up the act, with both Don and Phil releasing solo material. The brothers were estranged for the next decade.
If you're a new Best Classic Bands reader, we'd be grateful if you would Like our Facebook page and/or bookmark our Home page.
They reunited in 1983, however, and again became a popular touring act—they joined Simon and Garfunkel on the latter's "Old Friends" reunion tour of 2003 and 2004. The brothers later became estranged again and did not perform together during the last decade of Phil's life. Don also withdrew from the music business during his later years.
Related: The Everlys earned their Hollywood star in 1986
Jerry Lee Lewis paid tribute to his friend. "The Everly Brothers are integral to the fabric of American music. Very few of us can say we were around at the beginning, and even fewer can say we're still here. With my friend Don's passing, I am reflective… reflective on a life full of wonderful friends, spectacular music and fond memories. There's a lot I can say about Don, what he and Phil meant to me both as people and as musicians, but I am going to reflect today. God Bless Don Everly and long live Rock and Roll music."
Related: Musicians we lost in 2021

Latest posts by Jeff Tamarkin
(see all)