Two-time Rock and Roll Hall of Fame member David Crosby was a guest this morning (October 28) on MSNBC's Morning Joe to promote his new studio album, Lighthouse, which was released on October 21 via GroundUP Music/Verve Label Group.
"You recorded this album in 12 days," said host Joe Scarborough. "That's crazy."
"Well, I told [producer] Mike League… a brilliant guy… I need two months," said Crosby. "And he laughed at me. And I said I'd never done one in less. He said, 'We can do it in two weeks,' and I said, 'Not a chance.'
"And we went into the studio and did it in 12 days. But we did do one smart thing: we had the songs. We didn't try to write the record in the studio. And also, I can't afford that… wow! I've never done a record that fast and the credit goes to Michael League [the composer and bandleader of Snarky Puppy]."
Watch a behind-the-scenes feature on the making-of Lighthouse…
The hosts also asked the singer-songwriter about the impact that the Byrds' version of "Mr. Tambourine Man" had on Bob Dylan. "He came to the studio where we were rehearsing 'Tambourine Man,' because he heard we were gonna do it," said Crosby. "And he walked in and we were all in awe. He listened to us play it and you could hear the gears grinding in there [motions to his head]. He went out directly afterwards and got himself an electric band. He heard it and he knew that it worked. We were in awe of him but he was obviously paying attention to what was going on with us."
"He's a great poet. In 100 years they're gonna look back and say, 'Who was the best?' It was either Joni [Mitchell] or Bob. Bob's a fantastic poet. Joni sang better."
Related: More about Crosby's new Lighthouse album
"Which am I more proud of? I'm proud of the CSN stuff, the CSNY stuff, the Byrds. We did good work. I'm really happy about moving forward, though. I have this album [Lighthouse] that just dropped… I have another one on my computer already. I don't understand how that's happening. I'm older than dirt!"
Related: Earliest known David Crosby recording discovered
David Crosby Fall 2016 Tour Dates: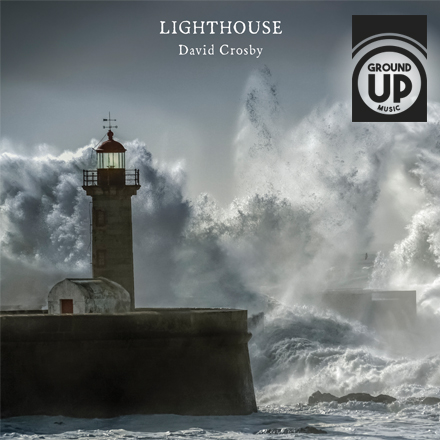 Nov 18 – Atlanta, GA – Atlanta Symphony Hall
Nov 19 – Danville, KY – Centre College – Norton Center for the Arts
Nov 21 – Ponte Vedra Beach, FL – Ponte Vedra Concert Hall
Nov 22 – Stuart, FL – Lyric Theatre
Nov 26 – Melbourne, FL – King Center for the Performing Arts
Nov 27 – Clearwater, FL – Capitol Theater
Nov 29 – Charlotte, NC – McGlohan Theatre at Spirit Square
Dec 1 – Morgantown, WV – West Virginia University
Dec 2 – Greensboro, NC – Carolina Theatre
Dec 4 – Roanoke, VA – Jefferson Center
Dec 5 – Nashville, TN – Schermerhorn Symphony Center
Dec 7 – Wilmington, NC – Cape Fear Community College (Outdoor)
Dec 9 – Glenside, PA – Keswick Theatre
Dec 10 – Ridgefield, CT – Ridgefield Playhouse
Dec 12 – Boston, MA – Wilbur Theatre
Dec 13 – Tarrytown, NY – Music Hall Theatre
Dec 15 – New York, NY – The Town Hall

The BCB team brings you the latest Breaking News, Contests, On This Day rock history stories, Classic Videos, retro-Charts and more.

Latest posts by Best Classic Bands Staff (see all)