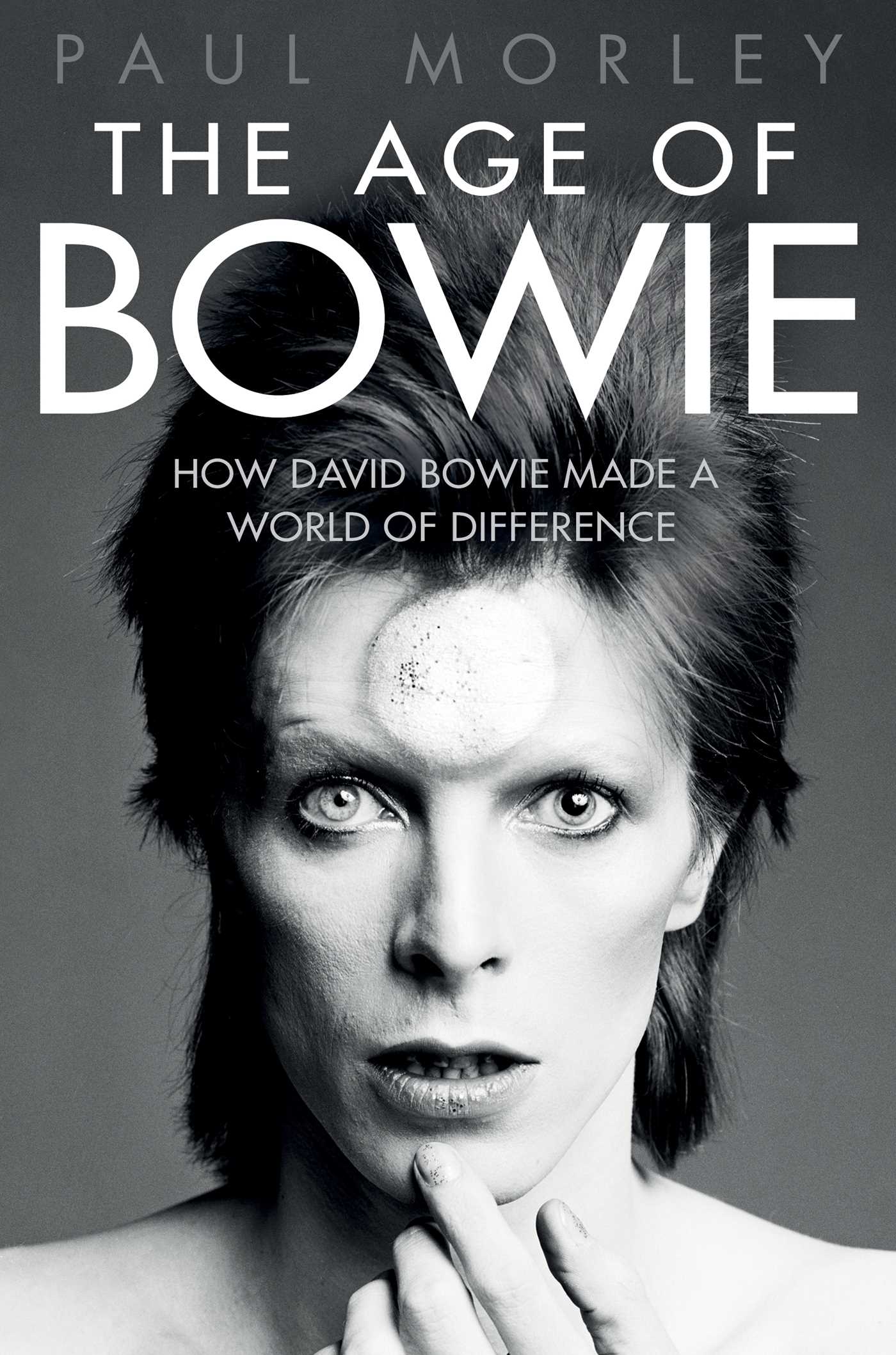 A new biography of David Bowie, The Age of Bowie: How David Bowie Made a World of Difference, penned by Paul Morley, described in a press release as an "industry insider, author and artistic advisor to the 'David Bowie is' exhibition at the Victoria & Albert Museum in London," has been published by Simon and Schuster's Gallery Books. You can order the hardcover edition here or via the link below.
According to the book description in the press release, The Age of Bowie is, "An astute and thorough celebration of Bowie's legacy… [that] creates a detailed account of how the pop culture icon changed, revolutionized and defined not only the music industry, but an entire generation."
This biography explores Bowie's impact on music, movies and pop culture and then, in 140 scenes, rewinds through Bowie's career during the 1970s and onward. It covers topics such as:
• Bowie's reputation as a controversial figure throughout his career, his style, his fluid sexuality and his bold statements
• Bowie's androgynous appearance
• The commercially and critically successful third album, The Man Who Sold the World
• His landmark Ziggy Stardust album and persona
• The creating of "Fame," a collaboration with John Lennon and Bowie's first U.S. #1 single
• His role as an alien in the sci-fi film The Man Who Fell to Earth
• Bowie's move to Germany and his personal struggles and commercial success
• Starring in the Broadway production of The Elephant Man
The book examines Bowie's changes through the 1980s until the time of his death earlier this year.
Morley says of the book, "He had taken a major part in the invention of a musical form unlike anything before, changed the direction of popular music, and sustained his creative energy through all sorts of demands and dilemmas for over a decade, and effected such change it needed a substantial pause for thought before he made his next move."
Related: Massive Bowie box set coming

Latest posts by Best Classic Bands Staff
(see all)