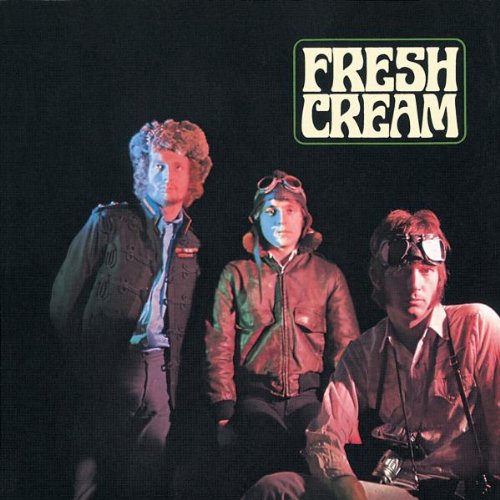 The English weekly music paper Melody Maker prints the news On This Day that 21-year-old guitarist Eric Clapton, 26-year-old drummer Ginger Baker and 23-year-old bassist Jack Bruce have joined forces in what was arguably the first act to be considered a "supergroup" (and long before the term "classic rock" was contemplated).
They are initially named "The Cream" because all three musicians were considered "the cream of the crop" on their instruments within the U.K. music scene. On July 29, the three first performed in public at a club in Manchester, the Twisted Wheel, followed by an appearance at Windsor Jazz & Blues Festival two days later, playing covers of old blues songs.
In July '66 the trio also began recording in London. The band's name is shortened to simply Cream by the time their first album, Fresh Cream is released in England on December 9, 1966. Its tracks are a mix of originals by Bruce and Baker (some with co-writers) and blues numbers. The song "I Feel Free" was added to the January '67 U.S. release and their 6.5 minute version of Willie Dixon's "Spoonful" on the U.K. version was not included.
The buzz on the band was stronger at home, and the album ultimately peaked on the British album chart at #6. Having not yet performed live in the U.S., and with radio airplay minimal, the Cream LP made it only to #39 in the U.S.
C'mon… clap along to "I Feel Free"!
Related: Our story about Cream's performance on the Glen Campbell Goodtime Hour

Latest posts by Best Classic Bands Staff
(see all)