Earlier this year, Chrissie Hynde released a new album of original Bob Dylan covers. The recording, Standing in the Doorway: Chrissie Hynde Sings Bob Dylan, arrived on August 20, 2021. The intimate process behind the album is featured in Tomorrow is a Long Time: Chrissie Hynde Sings Bob Dylan, a new documentary by International Emmy® Award-winning filmmakers Michael Nunn and Billy Trevitt, that will premiere in the U.S. on AXS-TV on Dec. 1 at 8 p.m. ET / 5 p.m. PT. (It had its world premiere on May 24 on the U.K.'s Sky Arts channel in celebration of Dylan's 80th birthday.)
From the Nov. 12 announcement: While spending 15 weeks in lockdown as a result of the COVID pandemic, trailblazing rock icon and The Pretenders frontwoman Chrissie Hynde was inspired to take on the ultimate creative challenge: reimagining a selection of timeless songs from the catalog of one of music's most influential artists, the incomparable Bob Dylan. Tomorrow is a Long Time captures Hynde in her own words, providing priceless insight into the creative process of the prolific songstress as she reflects on this landmark journey. Watch a clip below.
Blending candid interviews and exclusive footage with Hynde, Pretenders guitarist James Walbourne, and music producer Tchad Blake, the 90-minute feature brings Hynde's painstaking tribute to life—exploring what initially drove her to cover some of Dylan's most important works, while shining a light on the immense passion she has for her craft, presenting unforgettable renditions of Dylan's songs performed in Hynde's signature style, sharing rare glimpses of Hynde's personal paintings, and much more.
Produced by London based media company White Light Film Productions, the film treats viewers to several of Dylan's masterworks recreated by Hynde, including '60s standouts "Tomorrow is a Long Time" and "Love Minus Zero;" as well as the '70s cut "You're a Big Girl Now;" 80's tracks "Blind Willie McTell," "Don't Fall Apart On Me Tonight," "Sweetheart Like You" and "Every Grain Of Sand;" and '90s favorite "Standing in the Doorway."
Watch a clip from the documentary
The Pretenders legend had a brief U.K. tour earlier this year of stripped back sets that featured songs from the album.
See the album's complete track listing below.
Listen to "You're a Big Girl Now" from the album
The nine-track collection was made almost exclusively via text message, with Walbourne recording an initial musical idea on his phone and then sending it off to Hynde to add her vocal. The new versions were then mixed by multiple GRAMMY® Award-winning producer/engineer/mixer Tchad Blake (The Black Keys, Fiona Apple) before originally premiering via The Pretenders' official YouTube channel.
"A few weeks into lockdown last year, James sent me the new Dylan track, 'Murder Most Foul.'" Hynde says. "Listening to that song completely changed everything for me. I was lifted out of this morose mood that I'd been in. I remember where I was sitting the day that Kennedy was shot – every reference in the song. Whatever Bob does, he still manages somewhere in there to make you laugh because as much as anything, he's a comedian. He's always funny and always has something to say. I called James and said, 'Let's do some Dylan covers,' and that's what started this whole thing."
Listen to "Every Grain of Sand"
Standing in the Doorway: Chrissie Hynde Sings Bob Dylan Tracklist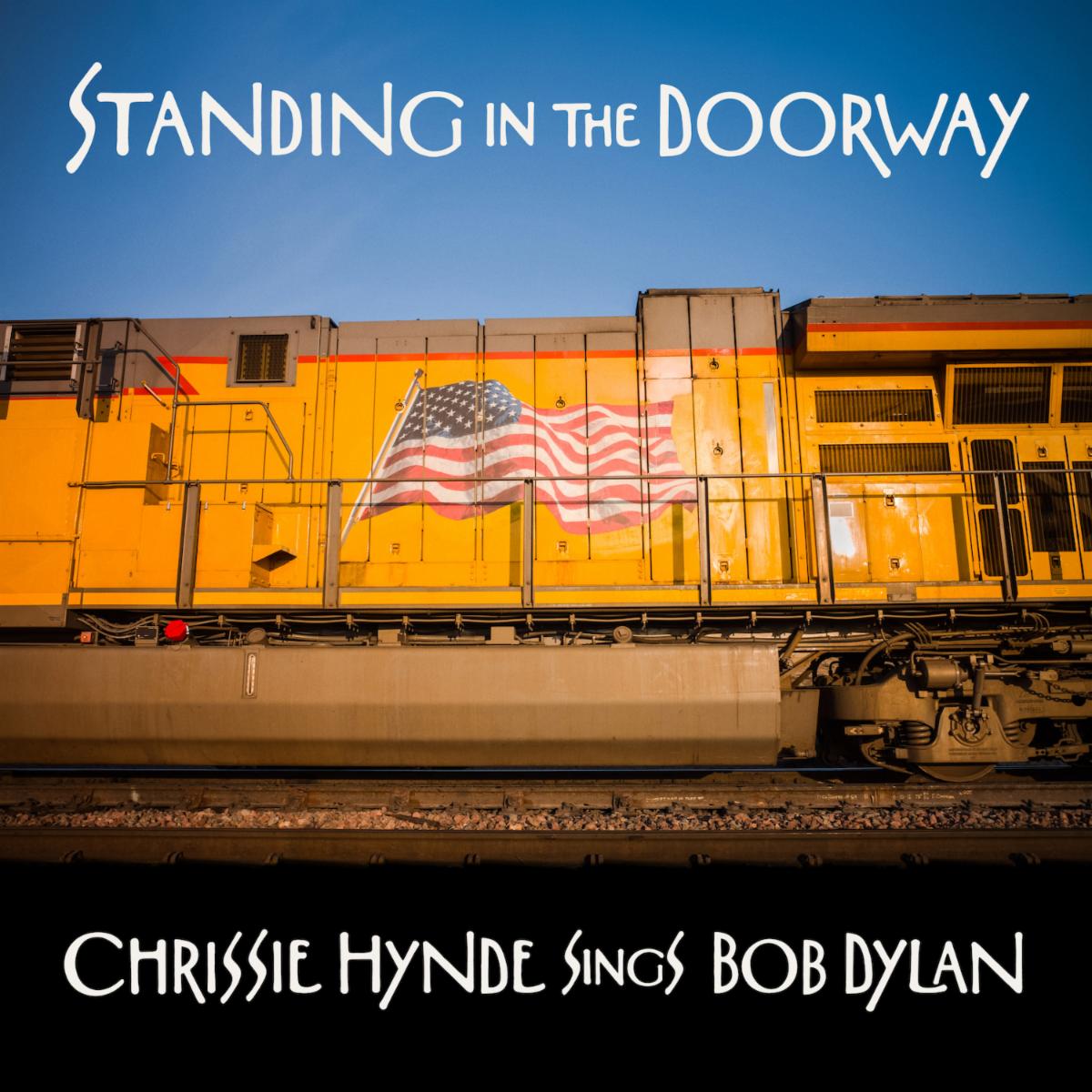 In the Summertime
You're a Big Girl Now
Standing in the Doorway
Sweetheart Like You
Blind Willie McTell
Love Minus Zero / No Limit
Don't Fall Apart On Me Tonight
Tomorrow is a Long Time
Every Grain of Sand
Related: When Hynde took no prisoners on the Pretenders' debut
Listen to the title cut of "Standing in the Doorway"
AXS TV's programming offers eclectic content that includes concerts and music performances, celebrity interviews, documentaries, special events, and pop culture series.

Latest posts by Best Classic Bands Staff
(see all)