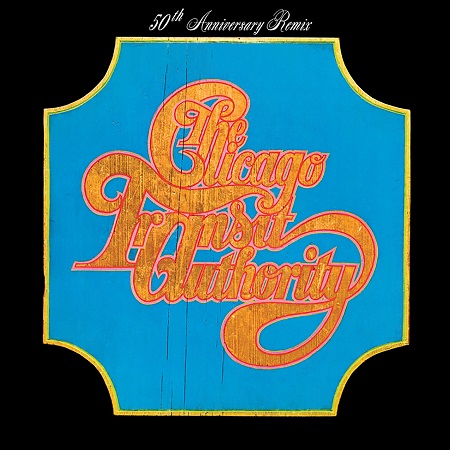 Rhino will release Chicago Transit Authority (50th Anniversary Remix) on Aug. 30, on CD and as a double-LP on 180-gram vinyl. Chicago worked with mixing engineer Tim Jessup to remix the entire album (which was self-titled at the time of release). There will also be a limited-edition, numbered version of the 2-LP set on gold vinyl available through Rhino.com. The remixed album will also be available through digital and streaming services on the same day.
The album was inducted into the Grammy Hall of Fame in 2014.
Originally released on April 28, 1969, Chicago Transit Authority topped the Billboard album chart, was certified double platinum and earned the band a Grammy nomination for Best New Artist. The album stayed on the charts for three years (171 weeks total), a record when it was released.
This classic double album includes several of the group's most-enduring hits: "Beginnings," "Does Anybody Really Know What Time It Is?" and "Questions 67 and 68." It also features the signature guitar work of the late Terry Kath on "South California Purple," "Free Form Guitar" and of the Spencer Davis Group's "I'm A Man."
Listen to "Does Anybody Really Know What Time It Is?" from the album
The album features Kath, keyboardist Robert Lamm, bassist Peter Cetera, drummer Danny Seraphine and Chicago's horn section: Lee Loughnane (trumpet), James Pankow (trombone), and Walt Parazaider (saxophone).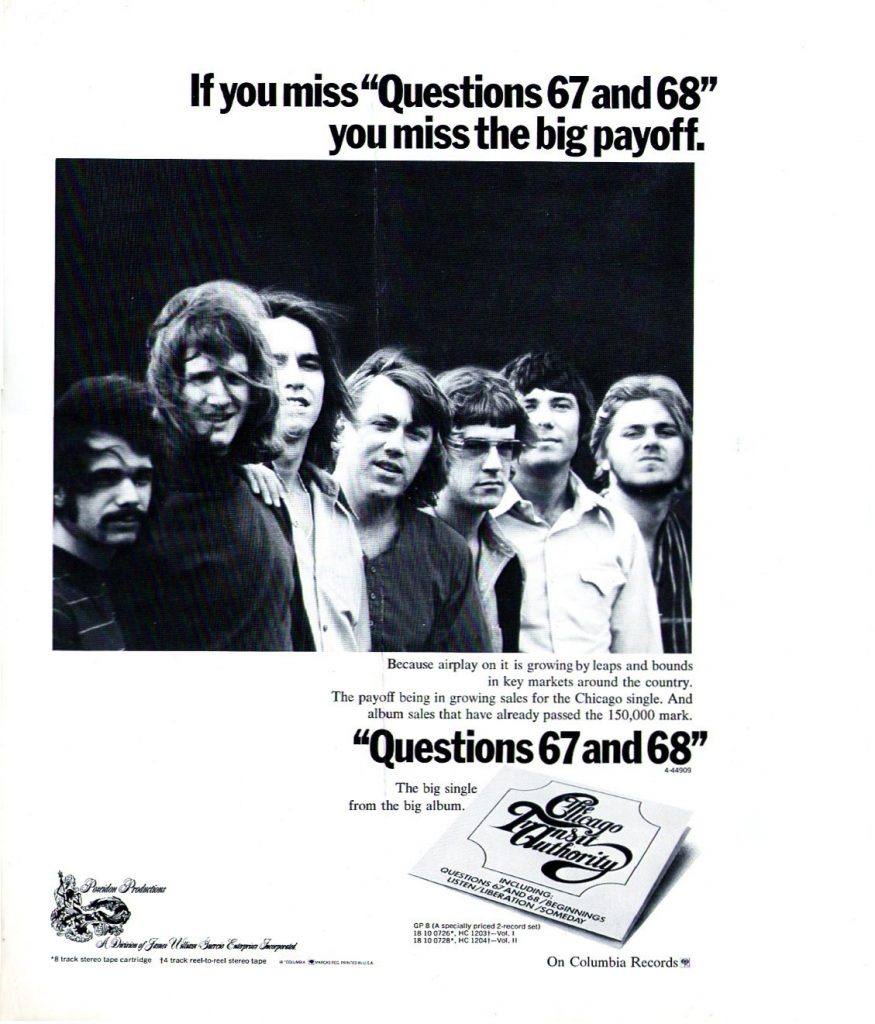 Chicago was the first American band to ever chart albums in Billboard's Pop Top 40 in five consecutive decades. The group's accomplishments include two Grammy Awards, multiple American Music Awards, 11 #1 singles, five consecutive #1 albums, record sales in excess of 100,000,000, with 25 albums earning platinum certification.
A perennially popular live act, Chicago will tour for the 52nd consecutive year this summer. Buy tickets here and here.
Related: Our Album Rewind review of Chicago Transit Authority
Vinyl Track Listing
Side One
1. "Introduction"
2. "Does Anybody Really Know What Time It Is?"
3. "Beginnings"
Side Two
1. "Questions 67 And 68"
2. "Listen"
3. "Poem 58"
Side Three
1. "Free Form Guitar"
2. "South California Purples"
3. "I'm A Man"
Side Four
1. "Prologue, August 29, 1968"
2. "Someday (August 29, 1968)"
3. "Liberation"
Watch Chicago perform "I'm a Man" live on German TV

Latest posts by Best Classic Bands Staff
(see all)