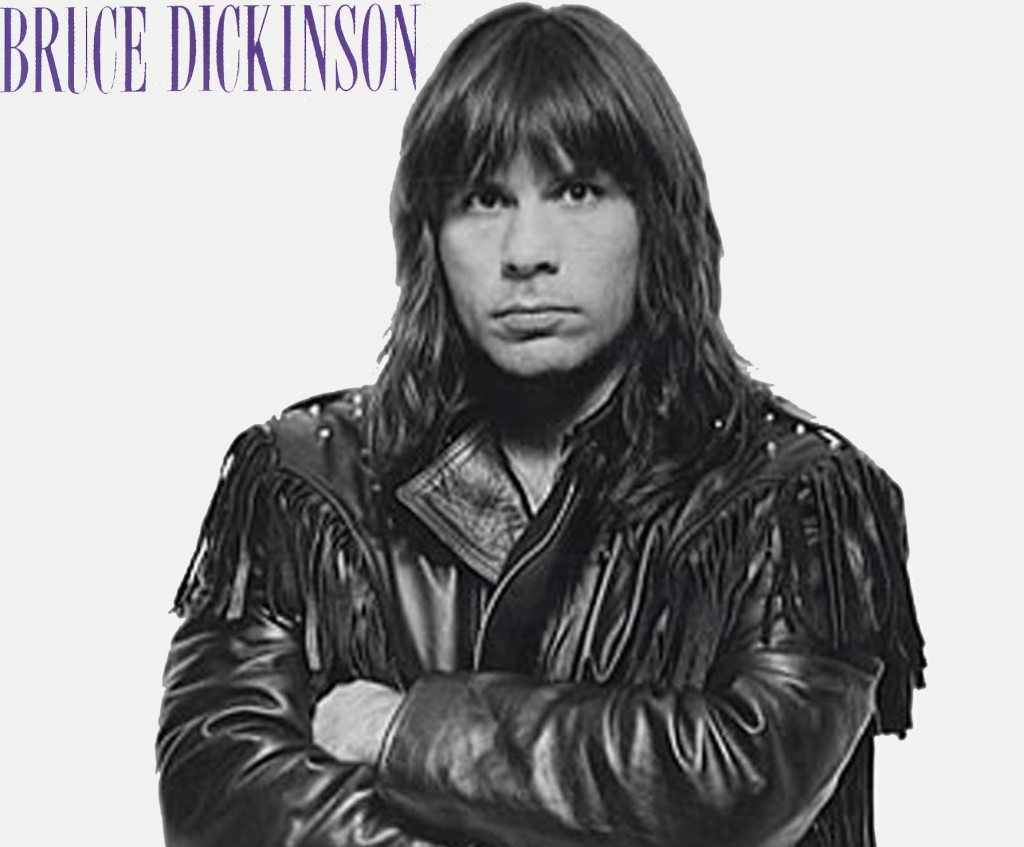 Paul Bruce Dickinson, who came into the world in Worksop, Nottinghamshire, England, on August 7, 1958, is best known as the lead singer for the heavy metal band Iron Maiden, who have sold some 100 million records worldwide. But he also boasts a parallel career in aviation, is an internationally rated competitive fencer, radio and TV host, novelist and screenwriter and beer brewer.
While studying history at Queen Mary College in London, Dickinson sang with the bands Shots and Samson. When the group Iron Maiden opened for Samson in 1980, he resolved that he would become its singer. The following year he was asked to audition for and then join the band. Through the '80s, Iron Maiden rose to become one of the most popular rock acts in the world. Dickinson's multi-octave operatic voice, dynamic and theatrical stage performances and songwriting skills were key elements in the band's success.
He left Iron Maiden in 1993 and embarked on a solo career that has to date yielded six albums and a number of collaborations. In the 1990s he also began flying lessons and eventually earned his commercial pilot's license. Dickinson eventually worked as a charter airline captain, and in 2012 started an airplane repair business, Cardiff Aviation Ltd., and is developing his own airline. After rejoining Maiden in 1999, he has piloted the band's jet on several world tours.
As a fencer Dickinson has placed #7 in the U.K., and started a fencing equipment company. He hosted Bruce Dickinson's Friday Rock Show on BBC radio's 6 Music station from 2002 to 2010, and has hosted, guested on and acted in a variety of TV shows. He has also written two published novels and co-wrote the feature film Chemical Wedding as well as composing its soundtrack and making cameo appearances it the movie. An English traditional cask ale buff, he helped formulate the recipe for the cask and bottled ale Trooper.
Dickinson shared his fascinating stories in an official autobiography, What Does This Button Do?, published in 2017.
The release of 2015's The Book Of Souls – Iron Maiden's first studio album in five years – and the world tour were delayed while Dickinson had a cancerous tumor removed. They've since released Senjutsu, their 17th studio album, which arrived on Sept. 3, 2021.
Bruce Dickinson celebrated his 65th birthday in 2023.
Happy Birthday Bruce!

I guess that is one way to light the candles on the cake… 🔥🎂 #IronMaiden #BruceDickinson #HappyBirthday #McMurtrie pic.twitter.com/0LCgVq14FT

— Iron Maiden (@IronMaiden) August 7, 2023
Iron Maiden tickets are available here and here.

Latest posts by Best Classic Bands Staff
(see all)