Bob Seger's 'Against the Wind': Rockin' the Mainstream
by Lee Zimmerman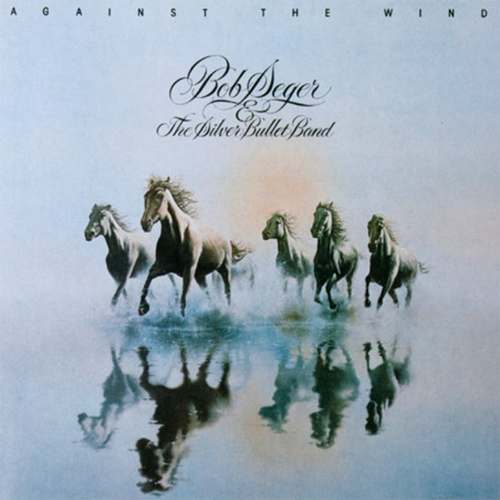 By the time Against the Wind saw release on February 25, 1980, Bob Seger had already set a high standard. Early in his career, he had established himself as a no-nonsense heartland rocker, beloved in his native Michigan and already making inroads in other parts of the nation as well. A series of early albums on Reprise, Capitol and Camden Records established a certain tone and tenacity, but it was his first national hit, "Ramblin' Gamblin' Man," that found him elevated to the status of iconic heartland rocker, primed to please multitudes of air guitarists in venues large and small.
His first band, the Bob Seger System, buttressed his intentions early on, but by the time he formed his Silver Bullet band in 1973, it was clear that he finally had all the fortification needed. The first album recorded with the band in tow, 1976's Live Bullet, provided the big breakthrough, and with two successive efforts, Night Moves and Stranger in Town, both formally credited to Bob Seger and the Silver Bullet Band, Seger became a certified star.
It was little wonder, then, that as the next album in that successful series, Against the Wind had a lot to live up to. Seger's recent spate of seminal standards —"Night Moves, "Turn the Page," "Hollywood Nights," "Mainstreet," et al.—affirmed that his rugged rocker bearings easily found a fit with his more melodic instincts. The new album shared both extremes, pitting his unabashed exuberance against songs of a more sentimental nature. And while some critics lamented the fact that Seger seemed to be giving sway to more commercial considerations, it brought Seger his first and only #1 album, a feat that found him overtaking Pink Floyd's then current opus, The Wall, and driving it from Billboard's cherished top spot. Against the Wind would go on to sell nearly four million copies in its first year and also garner a Grammy for Best Rock Performance by a Duo or Group.
Not surprisingly, then, the highlights were many, and yet, it boasted a fair share of controversy as well. Side one was stocked with a pair of songs that some observers perceived to have sexist connotations—"The Horizontal Bop," an obvious reference to the joys of intercourse, and "Her Strut," said to be inspired by Seger's admiration for Jane Fonda, but also interpreted as offering some sentiments that were demeaning to women.
In retrospect, however, the latter seems quite the opposite, given that it asserts the strength of the woman in question and paints the observer as a gawking wannabe suitor. Seger's ricochet-like guitar solo brings it all home.
"She's totally committed, to major independence
But she's a lady through and through
She gives them quite a battle, all that they can handle
She'll bruise some, she'll hurt some too"
Related: Bob Seger retired from live performances in 2019
Regardless, "Betty Lou's Gettin' Out Tonight" best fits the traditional template as far as Seger's classic rock and roll revelry is concerned. It expresses unabashed admiration for the subject of the song, a woman whose only objective is to let loose. Clearly, it's a blue-collar commentary, and a source of inspiration for anyone who's ready to put the work day behind them and simply have some fun.
Still, it's the ballads that best define the album overall. The title track offers an homage to determination and defiance, or as Seger himself told one interviewer at the time, it's "about trying to move ahead, keeping your sanity and integrity at the same time." To most listeners, however, it came across like an anthemic ode to maintaining perseverance and commitment despite all the odds.
"You'll Accomp'ny Me" is more on the order of a sweet love song, somewhat homespun in nature thanks to its easy lilt and folk-like phrasing. Hope and happenstance are easily entwined.
Then there's "Fire Lake," a song originally intended for the Beautiful Loser album but shelved due to the fact it was incomplete at the time. In some ways, it brings close comparison to any number of early efforts by would-be rival Bruce Springsteen, thanks to its aural imagery and description of some simple summer joys. With three of the Eagles — Glenn Frey, Timothy B. Schmit and Don Henley—providing winsome harmonies, it was little wonder that the song found firm placement inside the top 10.
Given Seger's successful streak of multi-platinum albums released from the mid-'70s to the early '80s, it's difficult to discern any one album that stands out overall. Yet even now, some 40 years on, Against the Wind still ranks as one of Bob's best.
Bonus Video: Watch Seger perform the title track solo in 2017
Related: Our Album Rewind of Seger's Live Bullet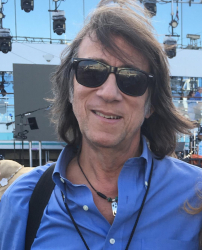 Latest posts by Lee Zimmerman
(see all)