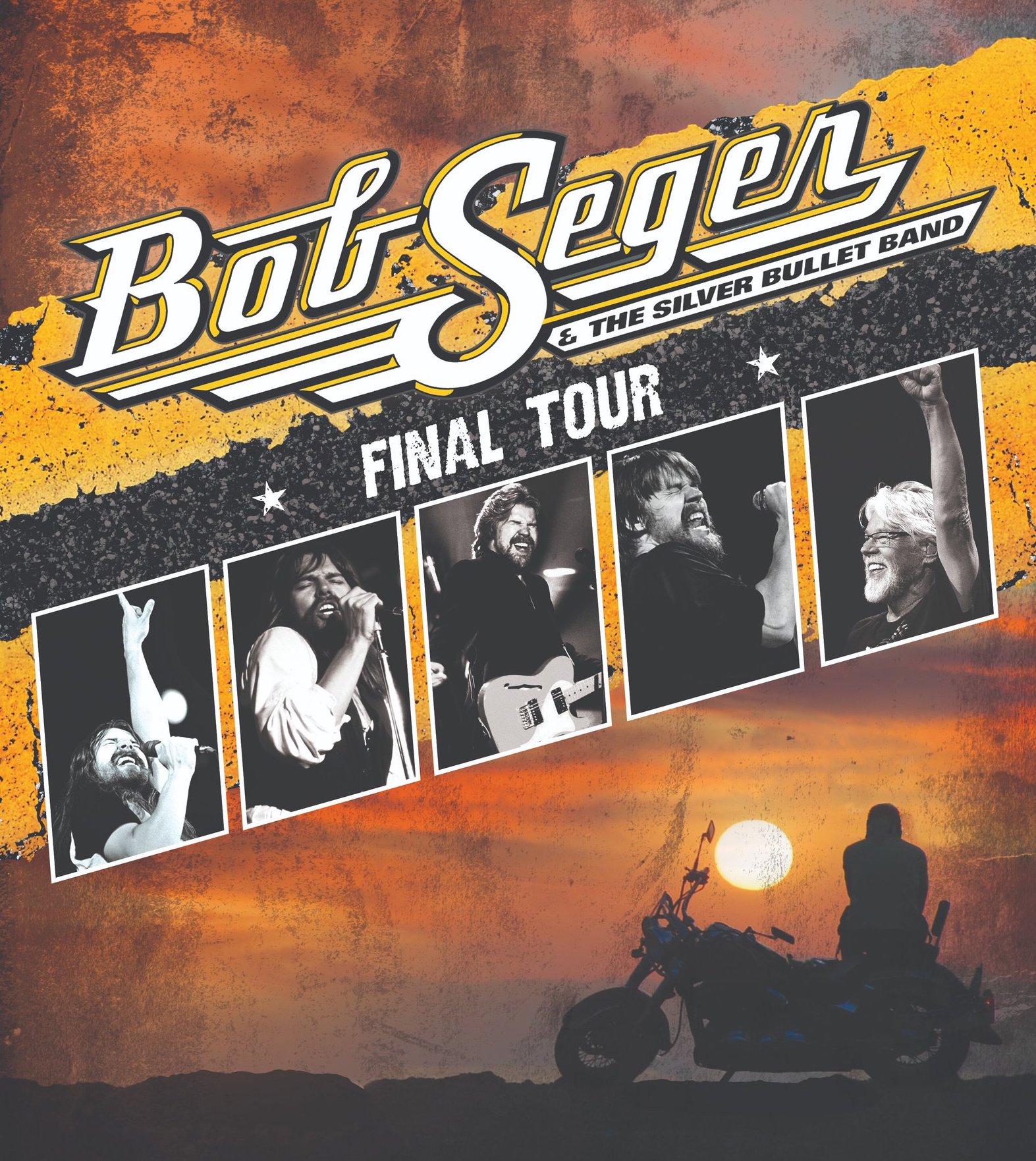 Thirteen months after abruptly suspending his 2017 tour, Bob Seger opened his rescheduled final tour November 21 in Grand Rapids, Mich. and Nov. 24 in Kansas City, Mo. [The tour was originally called "Travelin' Man" and then "Roll Me Away."]
The classic rock legend can be forgiven for postponing the tour (on October 3, 2017): he had a cervical laminectomy – "intense spinal surgery" is how he described it at the time. Feeling sufficiently recuperated, he announced the rescheduled tour on September 18 of this year and has since added dates. With several breaks in the schedule, the tour is currently scheduled to run through March 9 for 34 dates. (There's also a single date scheduled for May 2, leading to speculation that it's only a matter of time before more dates are added.)
At opening night, on Thanksgiving eve at Grand Rapids' Van Andel Arena, Seger and the band brushed off any rust with a 22-song set. [Several media outlets reported on recurring audio issues for Seger's mic.]
Spoiler Alert: How many rockers can offer a four-song encore that features tunes as well-liked as "Against the Wind," "Hollywood Nights," "Night Moves" and "Rock and Roll Never Forgets"?
It was fitting that the Detroit native opened the tour in his home state. The western Michigan city had officially named the day "Bob Seger Day."
The opening night performance featured two dedications. For "The Fireman's Talking," Seger offered thanks to the firefighters and first responders of the California wildfires. And towards the end of the set, he sang "I'll Remember You" – the only song he played this evening from his 2017 album, I Knew You When – dedicating it to his late, longtime pal and fellow Detroit native, Glenn Frey.
The setlist included "Shame on the Moon," a big 1982 hit for Seger of a song written by Rodney Crowell. And besides that thrilling four-song wind-up, the set also featured such familiar songs as "Mainstreet," "Still the Same" and "We've Got Tonight."
Watch "Still the Same" from November 24
Watch "Roll Me Away" from the Sprint Center in Kansas City
Bob Seger & the Silver Bullet Band, Nov. 21 and 24, 2018 Setlist
Face the Promise
Still the Same
The Fire Down Below
Mainstreet
Old Time Rock & Roll
The Fireman's Talking
Shame on the Moon
Roll Me Away
Come to Poppa
Her Strut
Like a Rock
You'll Accomp'ny Me
We've Got Tonight
Travelin' Man
Beautiful Loser
Turn the Page
I'll Remember You
Ramblin' Gamblin' Man
Encore
Against the Wind
Hollywood Nights
Watch Seger perform "Night Moves" in Kansas City
Encore 2
Night Moves
Rock and Roll Never Forgets
Thanks to Doug Jennings for the videos.
Tickets for the final tour are available here and here.
Related: Links for 100s of classic rock tours

Latest posts by Best Classic Bands Staff
(see all)