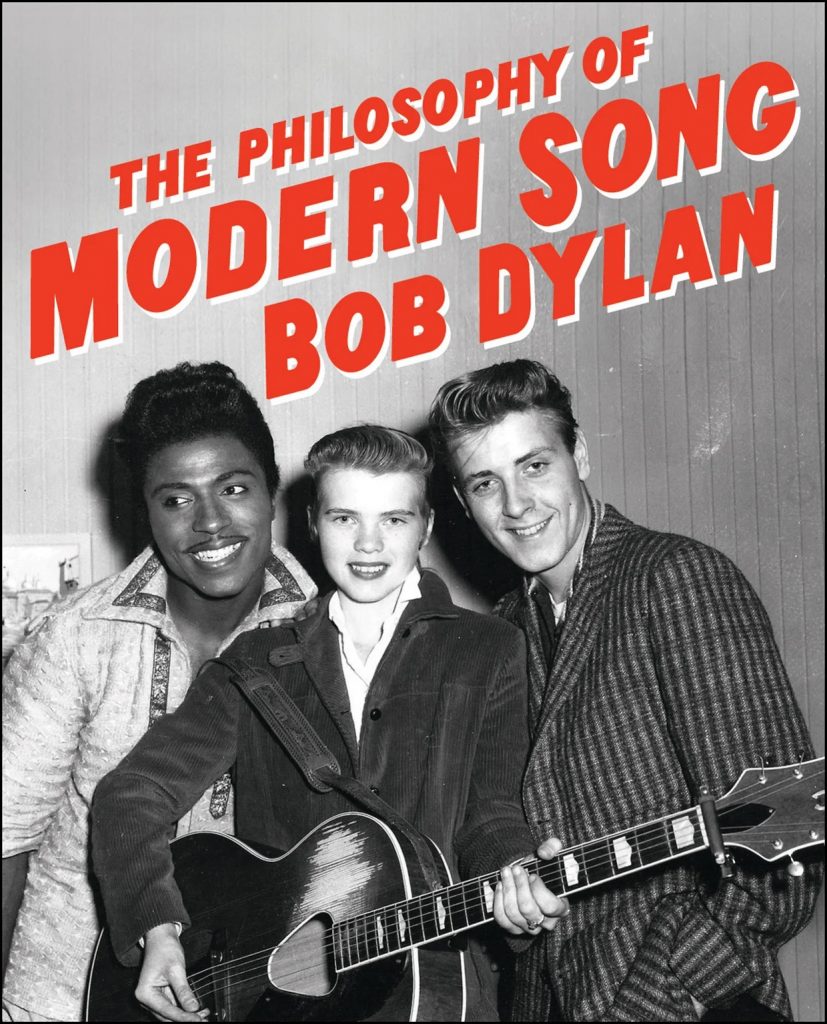 A new book, The Philosophy of Modern Song, written by someone who knows more than a little about the topic—Bob Dylan—will be published Nov. 1, 2022, by Simon and Schuster. The book is Dylan's first since the 2004 publication of his memoir, Chronicles, Volume One.
Dylan began writing The Philosophy of Modern Song in 2010. The book includes some 60 essays covering surprising choices from such songwriters as Elvis Costello ("Pump It Up"), Little Richard ("Tutti Frutti" and "Long Tall Sally"), The Clash ("London Calling"), and Eagles ("Witchy Woman"). Others represented include Nina Simone, Hank Williams, Ray Charles, Carl Perkins, and Johnny Cash.
Other classic rock titles include The Who ("My Generation"), the Allman Brothers Band ("Midnight Rider"), and Jackson Browne ("The Pretender"). Some pop favorites are also among the choices: "If You Don't Know Me By Now", "Beyond the Sea", "By the Time I Get to Phoenix," and "Strangers in the Night," among them.
On Sept. 23, the U.K. magazine, Uncut, revealed some of the guest narrators for the book's audio edition. The publication named the actors Jeff Bridges, Steve Buscemi, John Goodman, Oscar Isaac, Helen Mirren, Rita Moreno, Sissy Spacek, Alfre Woodard, Jeffrey Wright and Renée Zellweger.
And on Oct. 4, Variety shared details of their specific assignments. As for Dylan himself, the publication notes "he will read short introductions or interstitial pieces that appear between chapters in the book."
Dylan won the Nobel Prize for Literature in 2016.
"The publication of Bob Dylan's kaleidoscopically brilliant work will be an international celebration of songs by one of the greatest artists of our time," said Simon and Schuster chief Jonathan Karp in the announcement. "The Philosophy of Modern Song could only have been written by Bob Dylan. His voice is unique, and his work conveys his deep appreciation and understanding of songs, the people who bring those songs to life, and what songs mean to all of us."
Related: Tulsa's Bob Dylan Center opened in May
The announcement continues: "He analyzes what he calls the trap of easy rhymes, breaks down how the addition of a single syllable can diminish a song, and even explains how bluegrass relates to heavy metal. And while they (the essays) are ostensibly about music, they are really meditations and reflections on the human condition. Running throughout the book are nearly 150 carefully curated photos as well as a series of dream-like riffs that, taken together, resemble an epic poem."
The book's front cover features a portrait of Little Richard with rockabilly singers Alis Lesley and Eddie Cochran, taken in Australia in October 1957.
Dylan, who turned 81 on May 24, has returned to live performance following a gap due to Covid restrictions. His most recent studio recording, Rough and Rowdy Ways, released in 2020, received excellent reviews and rose to #2 on the Billboard album chart.
Tickets to Dylan's "Rough and Rowdy Ways" tour are available here and here.

Latest posts by Best Classic Bands Staff
(see all)