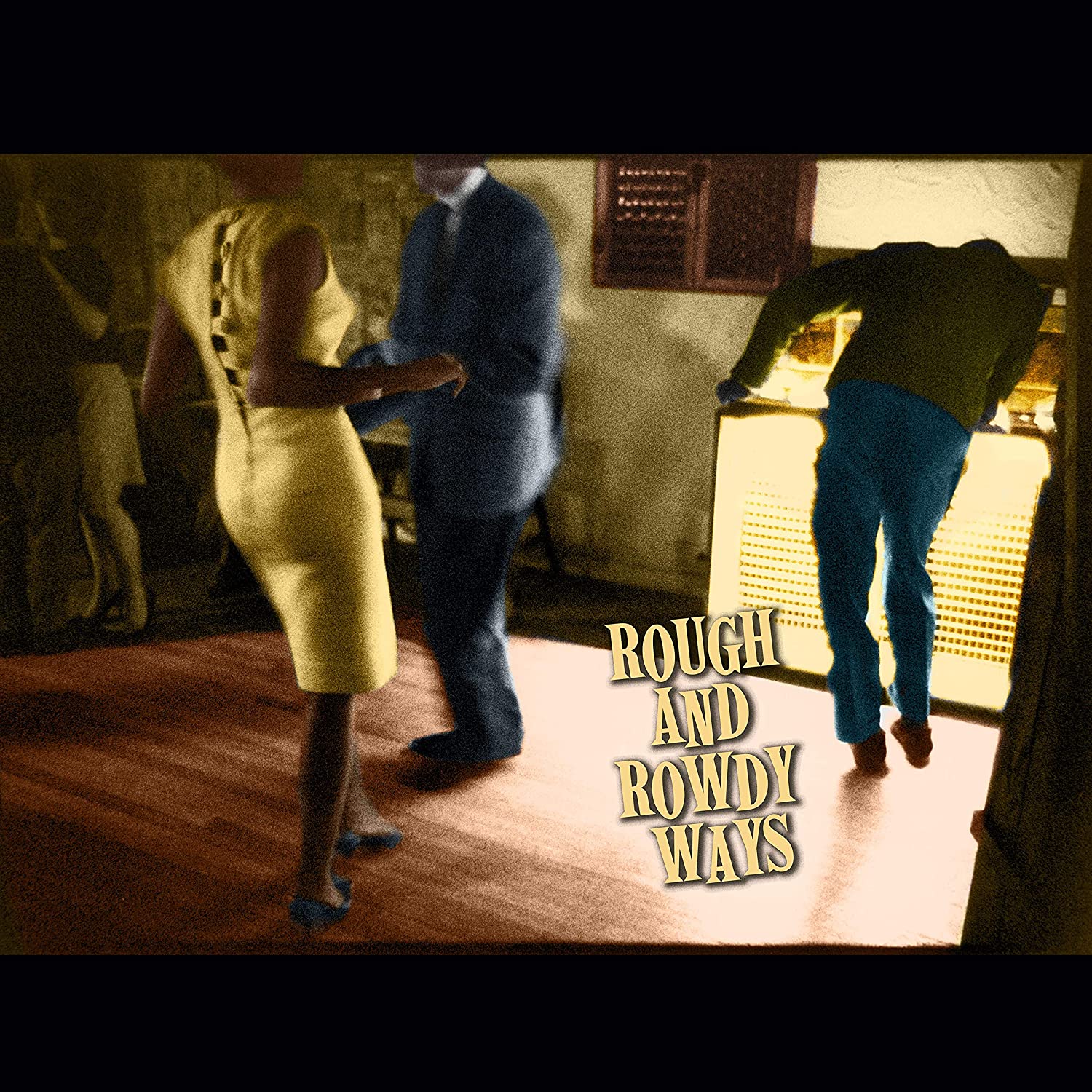 Bob Dylan's new studio album, Rough and Rowdy Ways, his first of all-new material since 2012, has made a historic debut at #1 in the U.K. The news, via the Official Charts, notes that the legend became the oldest performer to earn a #1 album of all-new material. (Dylan turned 79 on May 24.) He also became the oldest male solo artist with a #1 album of all-new material in the U.K., shattering the previous record holder, Paul Simon, by well over four years. (Simon was 74 years and 8 months when his Stranger to Stranger album topped the U.K. chart in 2016.) Furthermore, Dylan passed Rod Stewart as the oldest male solo artist to earn a #1 album. (The Official Charts note the latter was 74 years and 11 months when his You're in My Heart collection hit the top in December 2019.)
Rough and Rowdy Ways, released June 19, is Dylan's ninth #1 album in the U.K.
On Billboard's, considered to be the U.S. authority, Dylan's album has debuted at #2. Since June 17, the album has been on top of Amazon's best-seller chart in the U.S. and has remained there through June 28. The U.S. trade magazine, Hits, tracked its first week's sales at 57,770, good enough to place it second behind an album by Lil Baby, which had 68,531.
Dylan has earned five #1 albums on Billboard, including a trio of recordings in the mid-'70s: Planet Waves, Blood on the Tracks, and Desire. His last in the U.S. was 2009's Together Through Life.
He reached #1 in the U.K. early in his career with 1963's The Freewheelin' Bob Dylan and again in 1965 with Bringing it All Back Home. He's now earned nine #1s overall there; his previous was 2015's Shadows in the Night.
Listen to "Goodbye Jimmy Reed"
On June 11, the new album's full track listing was finally revealed… via a YouTube clip. The 71-minute album, originally announced on May 8, is released on two CDs or two LPs, with a gatefold and pressed on 180g vinyl, to accommodate the 17+ minute song, "Murder Most Foul," via his longtime label, Columbia.
Order the CD here.
Dylan released the first two new songs with no advance publicity. Both arrived the same way that the album news arrived: just after midnight ET with the briefest of updates and on YouTube. The first to arrive was the roughly 17-minute "Murder Most Foul" on March 27, which launched countless reactions from the press and public and which ultimately topped Billboard's Rock Digital Song chart.
The new album has 10 tracks, with nine on one disc and the lengthy "Murder Most Foul" on its own disc. In a new interview with the New York Times, Dylan said, about "Murder Most Foul," that to him the song is "not nostalgic. I don't think of 'Murder Most Foul' as a glorification of the past or some kind of send-off to a lost age. It speaks to me in the moment. It always did, especially when I was writing the lyrics out."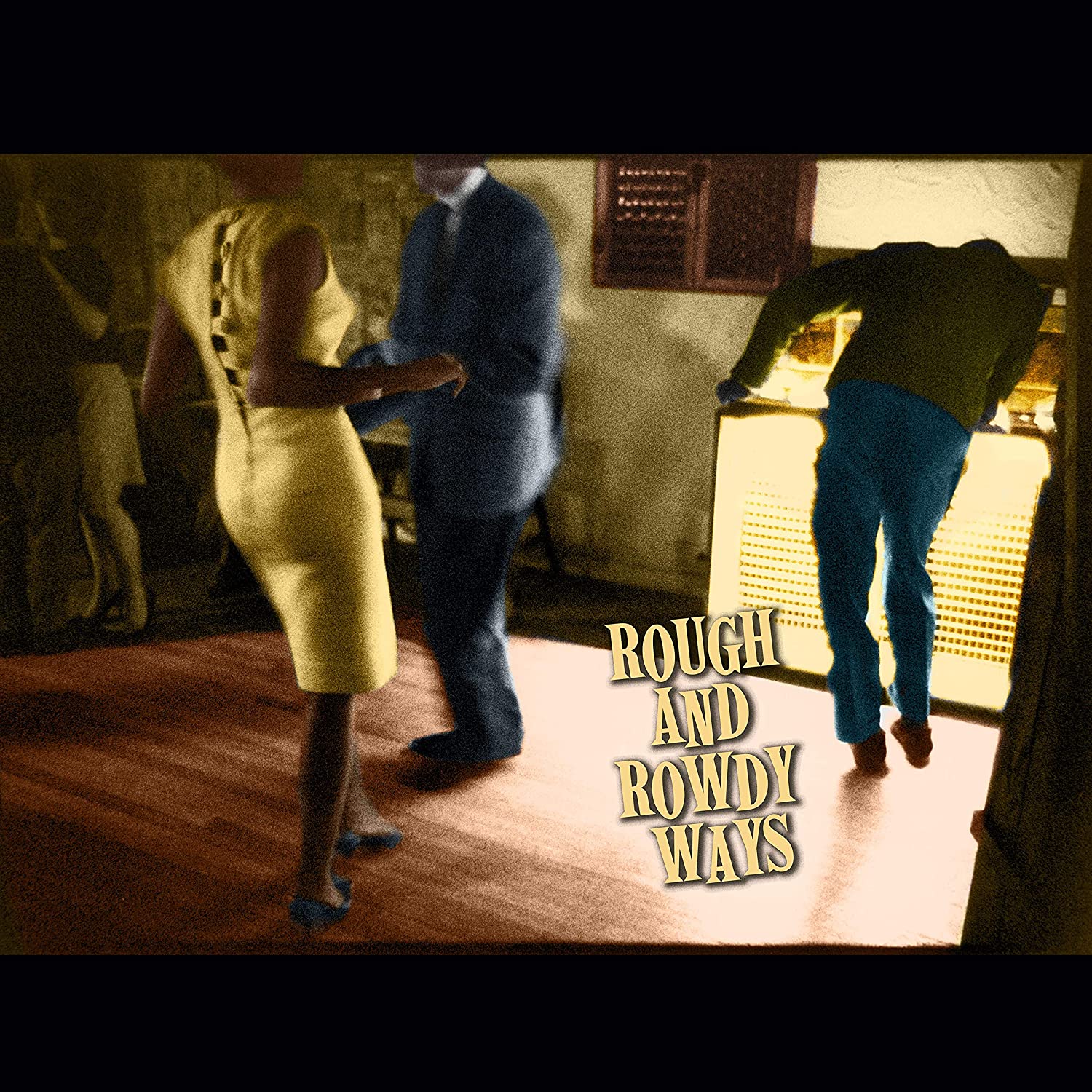 Rough and Rowdy Ways Track Listing
I Contain Multitudes
False Prophet
My Own Version of You
I've Made Up My Mind to Give Myself to You
Black Rider
Goodbye Jimmy Reed
Mother of Muses
Crossing the Rubicon
Key West (Philosopher Pirate)
Murder Most Foul
On April 17, he dropped the four-and-a-half-minute "I Contain Multitudes."
Curiously, Dylan's team released a graphic for "False Prophet" at around 6 p.m. ET, with an illustration resembling that of a 1942 edition of The Shadow. The visual was accompanied by a single sentence: "What are you lookin' at–there's nothing to see."
Listen to "Crossing the Rubicon"
"False Prophet," at six minutes, is sung in a gravelly voice and, unlike the two earlier tracks, offers a full band. "You don't know me, darlin'…," he sings, "I'm just here to bring vengeance on somebody's head."
Dylan turned 79 on May 24. He canceled his summer tour with Nathaniel Rateliff and the Night Sweats on May 12, citing "public health and safety." Dylan's last concert was Dec. 8 in Washington, D.C., following a 10-show residency at New York City's Beacon Theatre, part of a lengthy fall 2019 U.S. tour. When he tours again, tickets will be available here.
Listen to Key West (Philosopher Pirate)

Latest posts by Best Classic Bands Staff
(see all)