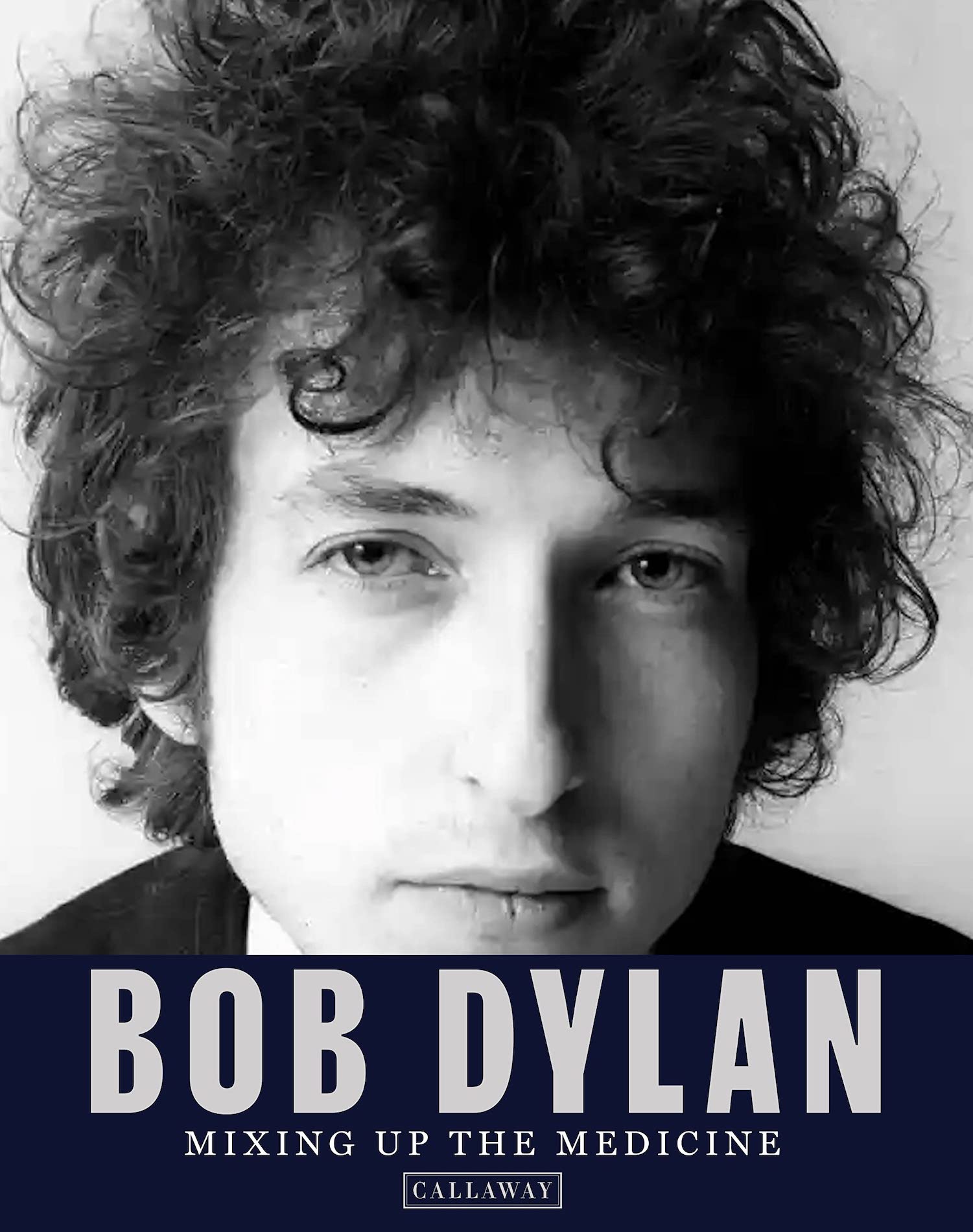 Several years ago, a treasure trove containing some 6,000 original Bob Dylan manuscripts was revealed to exist. Their destination? Tulsa, Oklahoma.
The documents, as essential as they are intriguing—draft lyrics, notebooks, and diverse ephemera— comprise one of the most important cultural archives in the modern world. Along with countless still and moving images and thousands of hours of riveting studio and live recordings, this priceless collection now resides at the Bob Dylan Center in Tulsa, just steps away from the archival home of Dylan's early hero, Woody Guthrie.
Nearly all the materials preserved at The Bob Dylan Center are unique, previously unavailable, and, in many cases, even previously unknown. As the official publication of The Bob Dylan Center, Bob Dylan: Mixing Up the Medicine is the first wide-angle look at the Dylan archive, a book that promises to be of vast interest to both the Nobel Laureate's many musical fans and to a broader national and international audience as well. The 608-page title, from Callaway Arts & Entertainment (the same company that published 2021's The Beatles: Get Back book, the companion to the Peter Jackson documentary), arrives Oct. 24, 2023. It's available for pre-order in the U.S. here and the U.K. here.
More from the publisher's announcement: Edited by Mark Davidson and Parker Fishel, Bob Dylan: Mixing Up the Medicine focuses a close look at the full scope of Dylan's working life, particularly from the dynamic perspective of his ongoing and shifting creative processes—his earliest home recordings in the mid-1950s right up through 2020's Rough and Rowdy Ways, his most recent studio recording, and into the present day.
The centerpiece of Bob Dylan: Mixing Up the Medicine is a carefully curated selection of nearly 1000 images including never-before-circulated draft lyrics, writings, photographs, drawings and other ephemera from the Dylan archive.
With an introductory essay by Sean Wilentz and epilogue by Douglas Brinkley, the book features a surprising range of distinguished writers, artists and musicians, including Joy Harjo, Greil Marcus, Michael Ondaatje, Gregory Pardlo, Amanda Petrusich, Tom Piazza, Lee Ranaldo, Alex Ross, Ed Ruscha, Lucy Sante, Jeff Slate, Greg Tate and many others. After experiencing the collection firsthand in Tulsa, each of the authors was asked to select a single item that beguiled or inspired them. The resulting essays, written specifically for this volume, shed new light on not only Dylan's creative process, but also their own.
The book's editors are Mark Davidson, the Curator of the Bob Dylan Archive and the Director of Archives and Exhibitions for the Bob Dylan and Woody Guthrie Centers in Tulsa, and Parker Fishel, an archivist and researcher who was co-curator of the inaugural exhibitions at the Bob Dylan Center.
Dylan is in the midst of his 2021-2024 "Rough and Rowdy Ways" tour.

Latest posts by Best Classic Bands Staff
(see all)