B.J. Thomas Talks 'Hooked on a Feeling,' 'Raindrops' and the Bicycle Scene
by Greg Brodsky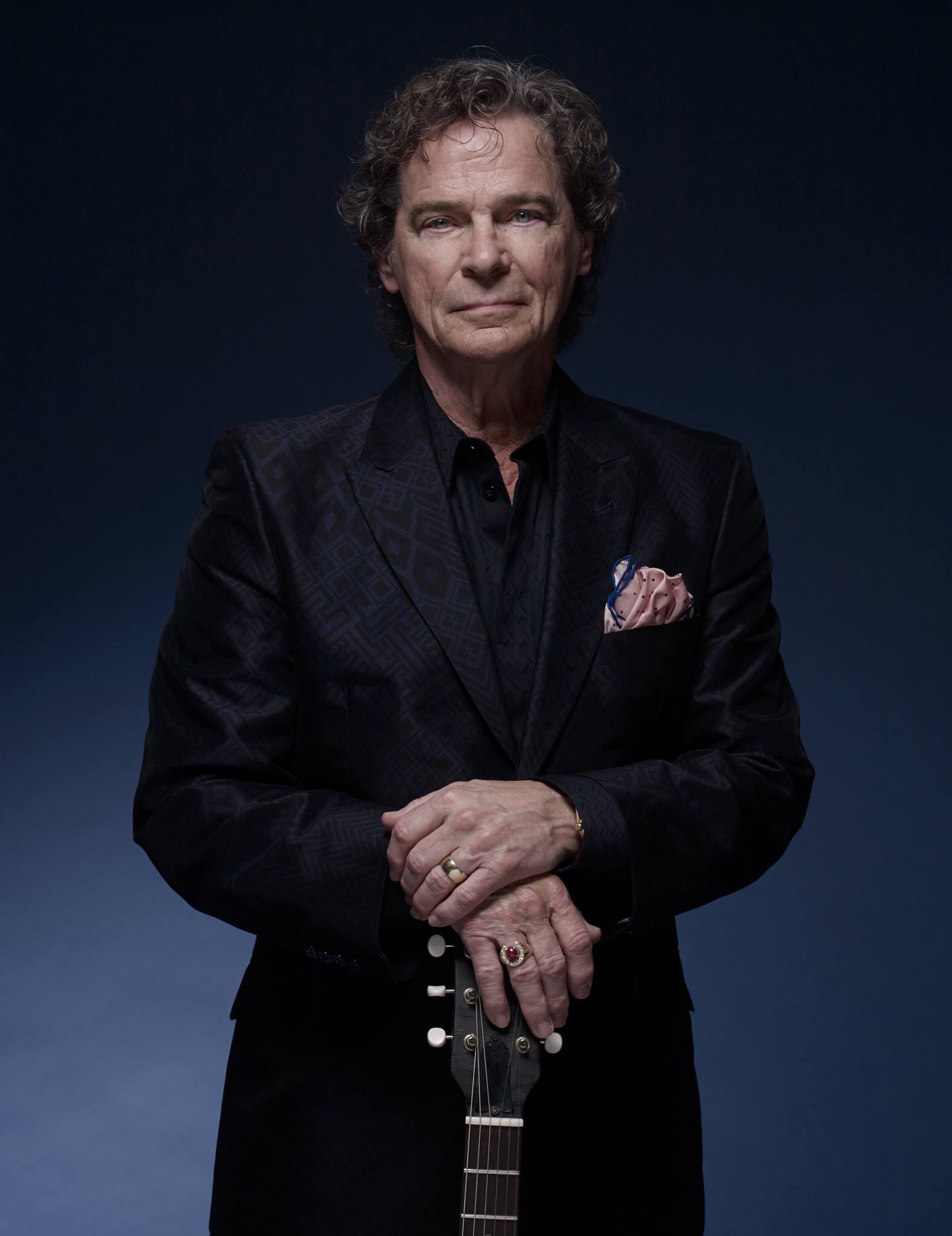 When Billy Joe Thomas was a boy growing up in Houston, Tex., there were four or five other Billys on his baseball team, so it was easy for his coaches and teammates to simply call him "B.J."
"My older brother was a great player but I was kind of average," recalls the sensational vocalist of such memorable hits as "Raindrops Keep Fallin' on My Head" and "Hooked on a Feeling," in our interview in July 2020.
"At some point, I was ready to go into music."
There was still a question as to whether he would use Billy Joe professionally but right before he had his first hit record in 1966, Billy Joe Royal scored with "Down in the Boondocks" and that made the decision easier to go with B.J. on his records.
"Funny thing… we became the best of friends," says Thomas, born August 7, 1942.
The pair of singers were born just four months apart. And soon after Royal's single reached #9 on the pop charts, Thomas did him one better, reaching #8 in 1966 with his cover of Hank Williams' "I'm So Lonesome I Could Cry."
Funnily enough, though the original was a country hit in 1949, Thomas' version was never even presented to country radio.
"For its time, it was almost more of an R&B record," he says. "I was considered a black artist when it was [first released]. It was really a soulful record that had a lot of emotion and feeling in it. I think it just fit in at the right time. It was all Beatles and Motown and that stuff. It must've had a feeling that people connected with that somehow made it work."
Small wonder. Thomas had gotten his start as a teenager with a local band, the Triumphs, in '58. "We were one of the first rock and roll bands in the area and we were big R&B fans."
With the success of "Lonesome," it was time for a big step. A friend he grew up with, Steve Tyrell, was working as a music promotion man in Houston for NYC-based Scepter Records.
"We had an agreement, if I ever had a number one record or something that was really good, he'd get them to sign me. And when I had 'I'm So Lonesome' he got Scepter to pick it up."
Several other recordings followed but none had significant chart success. That all changed in 1968 when Thomas was working with producer Chips Moman at American Sound Studio in Memphis.
"Chips was brilliant. He and I were like brothers; we made a lot of hits together. That American Studio group was one of the greatest bands of all-time. [They're also known as the Memphis Boys.] They were equally as good as the Wrecking Crew or Motown's [house band, the Funk Brothers]. They cut 20 percent of the pop chart for two years running. Incredible."
The core team was guitarist Reggie Young. "He eventually became the most-recorded guitar player in music history," says Thomas proudly. Bobby Woods was on piano, Bobby Emmons played organ, Mike Leach was the bass player and Gene Chrisman was the drummer. Tommy Cogbill, who produced "Angel of the Morning" with Moman, played rhythm guitar and acoustic guitar. "They could play anything," says Thomas.
In '68, they recorded "Hooked on a Feeling." There's Thomas's magnificent vocal and that gorgeous instrumentation. And something else. Thomas is asked how the prevalent use of sitar in the recording came about.
"We knew the Beatles were using it and, of course, we were all huge fans of theirs. And also Gamble and Huff were using it in Philadelphia. Chips said, 'Let's use this thing.'
"Reggie Young, of course, was the guy who played it. Chips said, 'Let Reggie really fire the thing up.' It took a while for him to catch the grooves. He had it on the intro but when he did the instrumental, he played a kind of 18-bar Ravi Shankar kind of thing, which I wish I had a tape of it… it was incredible. But it was not like a rock and roll record, you know. Eventually, when he played the fade-out, he played what Chips wanted and Chips spliced that up as the instrumental.
"That's one of the classic guitar rides."
The song reached #5 on January 18, 1969. That week's Top 10 is a phenomenal list of classic hits from Marvin Gaye, The Doors, Stevie Wonder, Dusty Springfield, Glen Campbell, and more. "That may be one of the all-time greatest Top 10 lists," Thomas says.
Related: The biggest radio hits of 1969
The singer is reminded that Blue Swede's unique cover version with the "Ooga-Chaka" vocal topped his effort, reaching #1 in 1974. "You know what? You have to admit it's a great production. They really put it together great and it deserved to be a #1 record. And they made my buddy, Mark James, the guy that wrote it, a lot of money. I never really had any hard feelings about that."
Related: Our feature on the Blue Swede version
Not long after Thomas' hit recording, it was time for a change. "I loved Memphis and I was pretty much rockin' down there. But the owner of Scepter, Florence Greenberg, came to me and said, "BJ, would you move up to New York City? Because if you do I think I can get you a session with Burt Bacharach and Hal David."
The opportunity to work with one of the most successful songwriting collaborations was too good to pass up.
Thomas moved to New York. "I just started working with Mister Bacharach and just going by his apartment and we'd go through songs and within the first couple of months the bicycle scene came up for Butch Cassidy. I just had 'Hooked on a Feeling,' I was selling records and I was kind of right there. And with Steve [Tyrell]'s help, he gave me the shot."
[Yes, the singer who himself turned 78 on Aug. 7, 2020, indeed called the revered composer "Mister Bacharach" twice during our phone interview.]
"I was lucky to get it to begin with and now I just feel honored and blessed that I had that song to sing and on my shows," he says, humbly.
Thomas flew out to Hollywood to record the version for the film. "I had an acute case of laryngitis," he recalls. "I had been to the doctor the day before the session and he told me, 'B.J., I don't want you even speak for two weeks.' And I said, 'Oh, doc, I've got this session.' I didn't know what was gonna happen… if Burt was going to fire me or whatever because I could hardly talk. And when we started running through the song, he never said a word. It was with just a standup bass, a guitar and a banjo.
"I went through it about five times. That's as far as I could possibly have gone. One of the 20th Century Fox guys said, 'That's a good idea.' And I said, 'Yes sir, what is it?' And he said, 'You're trying to sound like Paul Newman is singing.'"
"[Bacharach] loved it. He thought it was just perfect for what he wanted for the bicycle scene.
"And then about six weeks later, we cut it again in Columbia Studio on Broadway in New York. It was a beautiful thing. We had like 90 guys in there. All those strings. We recorded the song three times. I had so much fun working with Mister Bacharach, and Hal David was such a beautiful guy.
"All the musicians were laid out beautifully and [Bacharach] was on a riser and he conducted. It was a great experience and that was the #1 record."
On Jan. 3, 1970, it became the first song to top the U.S. pop charts in the new decade. Three months' later, Thomas was needed again in Los Angeles, this time to perform the song at the Academy Awards, where the song was nominated for Best Original Song. He's asked about the days leading up to the live telecast.
"This was back in the day before they even sent limos for you," Thomas recalls. "I had two days of rehearsal and on the first day, I missed the rehearsal! I can't find the place. Maybe they gave me the wrong address or something but we never could find it. Of course, they were a little upset and they said, 'Hey, look, do you want to do this thing?' And I said, 'With all my heart. I just got lost. I'm not from out here.'
"The second day I make it and it's this big production number, about 12 or 13 minutes long, with bicycles… it was beautiful. The song was rearranged and I had to quickly learn the conversion.
On Awards night, I was as nervous, probably, as I've ever been. My A&R guy [Tyrell] was with me. And he was so nervous, he was making me even worse. I said, 'Look man… you go and I'll see you after the show.'
"I was in the dressing room with Glen Campbell. He was singing 'True Grit,' which was also nominated. That was the night John Wayne won his Academy Award.
I came out onto the front of the stage and I looked out and I locked eyes with a certain actress and I forgot I had to go (sings) 'mmm mmm… one thing, I know…' And, I thought, 'Oh, man…' For years I thought I had just blown it. I watched it years later and I think it came off pretty well.
Watch Thomas' performance and the big production number at the 1970 Academy Awards
"I was real nervous but that's just part of the business. You learn how to cope with that. I really enjoyed it. Just seeing the American royalty there. All those actors and actresses, and being around those people. It was a beautiful thing. [Bacharach and David earned Oscars for Best Original Song and for Best Original Score.]
"Then, of course, they had the Governors Ball afterwards and we all went over and had dinner and we got walked around, and saw Elizabeth Taylor and went and looked at John Wayne. It was quite an experience."
The hits kept coming: "I Just Can't Help Believing" (#9, 1970), "No Love at All" (#16, 1971), "Rock and Roll Lullaby" (#15, 1972) and another #1 in 1975 "(Hey Won't You Play) Another Somebody Done Somebody Wrong Song," again produced by Moman.
It's 50 years after "Raindrops" and Thomas lives in Texas with his wife of 52 years, Gloria. ("I'm so lucky to have her," he says.) Is he contemplating retirement?
"I never have thought much about that. But now with the pandemic I plan on going to work as soon as I'm protected with the vaccine. We quarantined early and we're not taking any chances that we know of, so I'm hoping to be back. I'm still singing at a certain level that I think is okay. I'd like to get back next year, by next fall and then do a few more years, and see how it works out."
Related: On March 23, 2021, Thomas revealed a stage four lung cancer diagnosis; he passed just over two months later, on May 29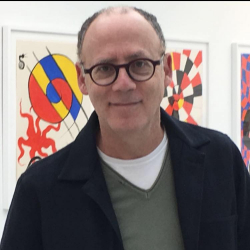 Latest posts by Greg Brodsky
(see all)