Billy Joel's Historic MSG Residency: Surprise Guests
by Greg Brodsky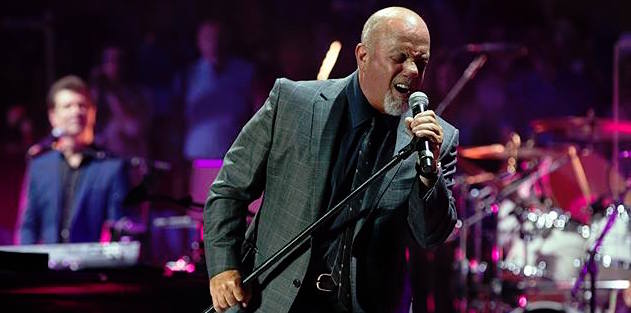 Since January 2014, Billy Joel has played one show per month at Madison Square Garden, an unprecedented run of more than 50 sold-out shows. The July 18, 2018 concert was his 100th all-time performance at the Garden, dating back to his first concert there in December 1978. (His monthly residency began January 27, 2014.)
Joel, who turned 74 on May 9, 2023, has enjoyed a remarkable career that includes 13 Top 10 singles (and 23 that went Top 20). Joel hasn't had a Top 20 hit or released a pop album since 1993's River of Dreams.
No matter. Each month, 20,000+ fans pack the Garden to enjoy a rotating list of classic tunes from the native New Yorker's (Hicksville, on Long Island) enormous catalog of singles and LP cuts. Many fans have attended dozens of the concerts.
The MSG shows are often marked with surprise guest appearances by fellow classic rock legends, who have joined the Piano Man for one or two songs. Sometimes, they join Billy on one of the tunes from his enormous catalog; other times, he teams with them on one of their big hits. Either way, they're a highlight of a concert filled with many such moments.
Of his home away from home, Joel has said, "Madison Square Garden is the center of the universe as far as I'm concerned. It has the best acoustics, the best audiences, the best reputation, and the best history of great artists who have played there. It is the iconic, holy temple of rock and roll for most touring acts and, being a New Yorker, it holds a special significance to me."
Superstars have joined Joel elsewhere and he, himself, has appeared at other stars' shows. To celebrate this summer's centennial performance, we look back at 11 of these special moments at the Garden, chronologically, in reverse. Not surprisingly, they generally result in bear hugs among the A-List entertainers.
Billy F. Gibbons – March 26, 2023
Thirteen songs into the Sunday night concert, Joel welcomed Billy F. Gibbons to the stage, and the ZZ Top legend didn't disappoint the sold-out crowd, performing not one but two of the band's favorites, "La Grange" and "Tush." During the former, when Joel solo'd with a boogie-woogie piano, Gibbons, born Dec. 16, 1949, offered the equivalent of a "we're not worthy" salute.
Mick Jones and Lou Gramm – January 11, 2018
A few months after founding members of Foreigner Mick Jones and Lou Gramm reunited onstage during the band's 40th anniversary tour, the pair was this evening's surprise guests, performing two of their massive hits, "Cold as Ice" and"Urgent."
Steve Miller – December 20, 2017
The "Gangster of Love" has appeared a couple of times during the Piano Man's residency. At this holiday concert, Miller offers the audience their choice of either "Living in the USA" or his 1973 #1 smash, "The Joker." No contest.
Watch Miller perform an extended version of his worldwide hit
Paul Simon and Miley Cyrus – September 30, 2017
The unlikely pairing of the legendary singer-songwriter and the then-24-year-old wowed the audience for a pair of hits. Joel's "You May Be Right" was released a full 12 years before Cyrus was born in 1992; the trio perform a lively version here. And there's another surprise: Cyrus then belts out "Rock and Roll," more than holding her own on the Led Zeppelin classic.
Watch Simon and Cyrus join Billy on "You May Be Right"
Patty Smyth – August 21, 2017
The Scandal-ous rocker had her biggest hit with that band with 1984's "The Warrior," a #7 pop single. But it was 1982's "Goodbye to You" that put the future Mrs. John McEnroe on the map.
Fun Fact: Four of Joel's 12 pop albums reached #1 on the album chart. However, his biggest seller, 1977's The Stranger, topped out at #2.
John Mellencamp – March 3, 2017
Did you know that Joel gave the induction speech for Mellencamp's entry into the Rock and Roll Hall of Fame's Class of 2018? The pair has enjoyed a solid bromance over the years and on this night Mellencamp performed his 1984 hit "Authority Song" to a grateful Garden crowd.
Watch Mellencamp and the audience sing "Authority Song"
Chick Corea – November 19, 2015
Another piano legend, who was once part of Miles Davis' band before establishing his own jazz fusion band, Return to Forever, joined Billy on his jazzy standard, "New York State of Mind."
Watch the pair perform the Empire State's unofficial anthem
John Mayer – October 21, 2015
When he burst onto the scene as a 24-year-old with "No Such Thing" in 2002, he quickly earned five Top 20 hits. Shortly thereafter, classic rock fans couldn't help take notice when he began collaborating with such royalty as Eric Clapton and B.B. King. In recent years, the guitarist has been a member of Dead & Company.
Watch Mayer play guitar as Billy sings
Related: Links to 100s of classic rock tours, including Billy Joel
Felix Cavaliere – May 28, 2015
Between 1965 and 1968, the Rascals scored nine Top 20 singles, most of which ranked even higher on New York's Top 40 powerhouse WABC. On this night, the group's vocalist-keyboardist played one of the New Jersey group's three #1 hits.
Watch Cavaliere kill it on "Good Lovin'"
Related: Our review of Joel's May 28, 2015, concert
Sting – November 25, 2014
Billy dug deep into his vast catalog to perform "Big Man on Mulberry Street" from his 1986 album, The Bridge. Sting's singing style is perfect for the jazzy number as the pair trade lead vocal chores.
Brian Johnson – March 21, 2014
They may seem like strange bedfellows, but AC/DC's repertoire has long been featured on Billy's setlist. On this night, Johnson was still AC/DC's lead singer and he offered up an unbelievable version of one of the band's signature tunes. When introducing Johnson, Joel says, "A couple of years ago… I saw maybe the best band I ever saw in my life."
Watch Johnson sing "You Shook Me All Night Long"
Tickets to see Billy Joel, at the Garden and elsewhere, are available here and here.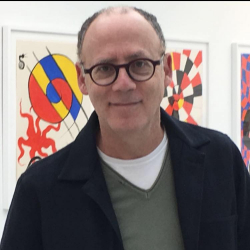 Latest posts by Greg Brodsky
(see all)