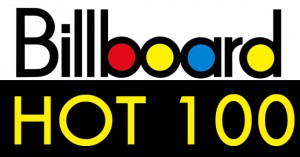 Billboard magazine is known as the record industry bible, but it began in 1894 as a trade paper for, as its name implies, the advertising outdoor bill posting industry, Over time it expanded its coverage to outdoor amusements and entertainment. In 1913 it began publishing occasional charts tracking sheet music sales and popular songs in vaudeville theater. In the 1930s, as jukeboxes proliferated, it started charting the number of plays songs received.
By the 1950s, the magazine was tracking radio play for songs and sales of the relatively new vinyl seven-inch 45 RPM "singles" (which held one song per side). Prior to the Hot 100, its charts listed jukebox plays, radio spins and sales of records in stores. In 1955 Billboard instituted a Top 100 that indicated a song's popularity by combining data from all three in a weighted formula.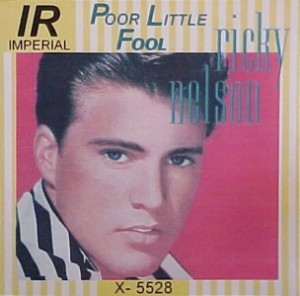 The Hot 100 replaced the Top 100 on August 4, 1958. It is the industry standard by which a song's popularity is measured. The factors that affect chart position today are radio play (tracked by Nielsen BDS), retail and digital sales (compiled by Nielsen Soundscan) and streaming plays collected from online music services.
What was the very first #1 song on the debut Billboard Hot 100? "Poor Little Fool" by Ricky Nelson, who was the son of big-band leader Ozzie Nelson and his singer wife Harriet, all of whom along with older son David starred in the early TV family sitcom The Adventures of Ozzie and Harriet. Since 1958 the Hot 100 has featured more than 1,000 #1 records.
And for its 60th anniversary in 2018, Billboard published a number of interesting looks at the chart: The 600 All-Time Top Singles*, The Top 60 Songs That Never Reached #1, and many more.
Author Joel Whitburn and his crack research team have published numerous books that organize the Billboard charts in a variety of different ways (i.e., decade, genre, format). Not surprisingly, the Fab Four have the most #1s of any act, with "Hey Jude" the biggest of all.
Some random showings for superstars' #1 hits: The Beatles: 20; Whitney Houston: 11; Michael Jackson: 13; The Who: 0; Rod Stewart: 4; Bruce Springsteen: 0; The Rolling Stones: 8; Elvis Presley: 17; Grand Funk Railroad: 2; Def Leppard: 1; Mariah Carey: 18; Electric Light Orchestra: 0.
*Billboard ranks Chubby Checker's "The Twist" as the #1 single of all-time
Related: Author Whitburn, who turned passion for records into chart research, died in 2022

Latest posts by Best Classic Bands Staff
(see all)