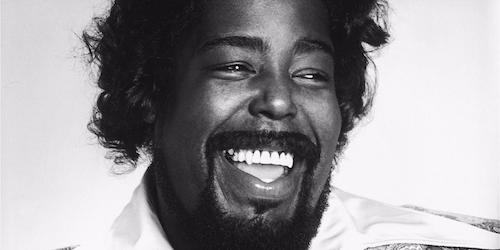 The late R&B singer, composer and producer Barry White released his first solo album with 20th Century Records in 1973. Backing his work throughout his seven years with the label was Love Unlimited Orchestra, a 40-piece ensemble conducted by White himself. Their biggest single, 1973's "Love's Theme," went to #1 in the U.S. and #10 in the U.K.
White also produced releases for the label by the female vocal trio Love Unlimited, whose 1975 single "I Belong To You" hit #1 on Billboard's R&B singles chart.
His "You're the First, the Last, My Everything," released in 1974, ultimately reached #2 on the pop chart.
In 2019, Mercury/UMe released a new boxed set, Love Unlimited Orchestra: The 20th Century Records Albums (1973-1979).
Related: Barry White's "Can't Get Enough of Your Love, Babe" was a big hit in 1974. What else was on the radio at the time?
Mercury/UMe's Barry White/20th Century Records reissue program was launched in 2018 with boxed set releases of White's remastered solo albums and singles from his tenure with the label. Says a press release, "Fifteen years since his untimely death in 2003 at the age of 58, the global campaign honors White's legendary career by restoring these classic albums and presenting them together." Unfortunately, they all seem to be out-of-print already.
White was born Barry Carter on September 12, 1944, in Galveston, Tex. He discovered Love Unlimited in 1972 and soon developed the Love Unlimited Orchestra. The musicians backed the songs made by the girl-group as well as his own recordings.
Listen to "Love Theme"
He ultimately earned six Top 10 pop singles and 14 on the R&B chart, six of which reached #1.
White was overweight and had numerous health issues throughout his adult life. While awaiting a kidney transplant in 2003, he suffered a stroke. He died soon after on July 4. He was awarded a star, posthumously, on the Hollywood Walk of Fame in 2013.

Latest posts by Best Classic Bands Staff
(see all)