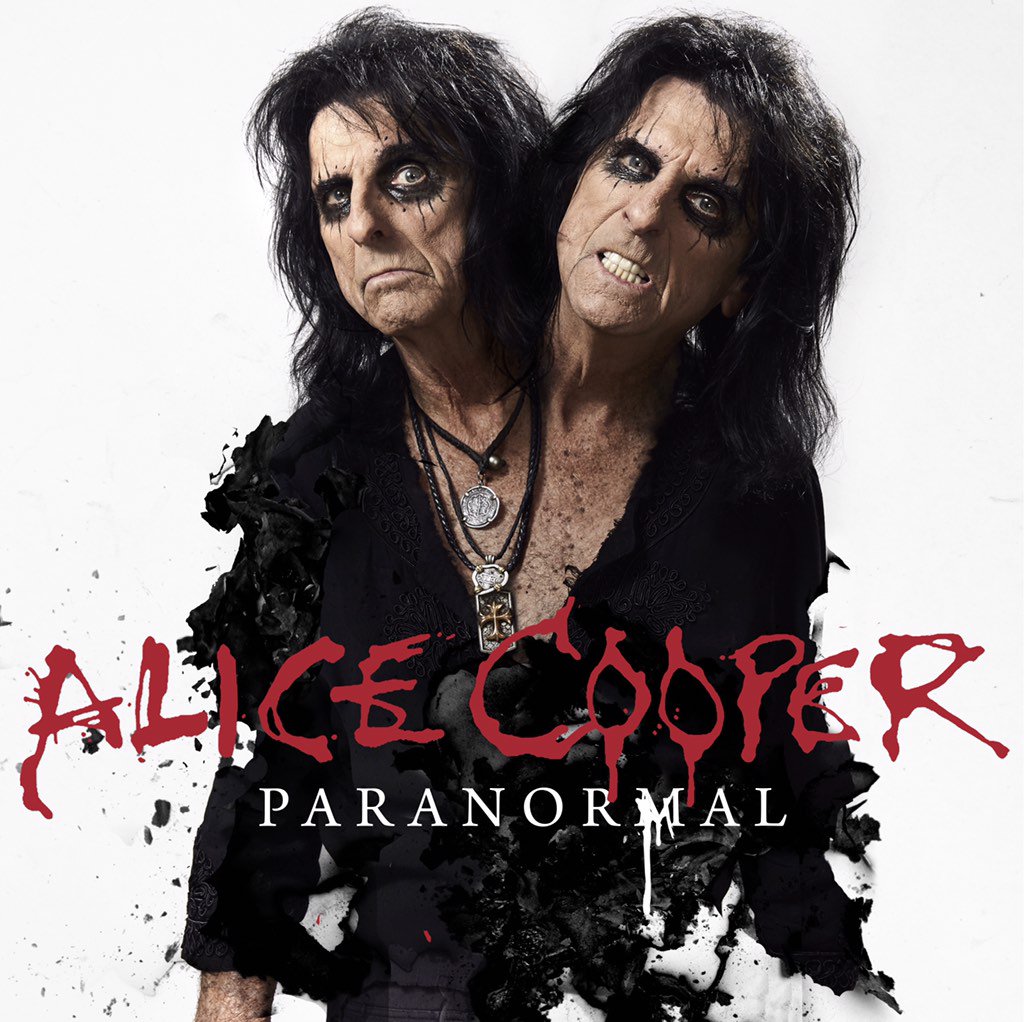 Alice Cooper revealed today (June 2) the album cover artwork for his new album, Paranormal, which is being released on July 28. The split personality image features photos by Rob Fenn. A new single "Paranoic Personality" arrives on June 9. Paranormal will be released by earMUSIC as a Double CD Digipak, 2-LP set on 180-gram vinyl, a Limited Box Set, and in digital formats.
Cooper recorded 12 tracks in Nashville with his longtime collaborator Bob Ezrin. Paranormal features a very special bonus CD: a mini-album consisting of three new songs written and recorded together with original Alice Cooper Band members Dennis Dunaway, Neal Smith, Michael Bruce, alongside carefully selected live recordings.
As part of Cooper's 2017 tour, he reunited with the trio in Nashville at Andrew Jackson Hall for a four-song mini-set that included the classic rock hits "I'm Eighteen," "Billion Dollar Babies" and "No More Mr. Nice Guy." The classic band and Cooper's current lineup then returned for an encore of "School's Out."
Watch the combined bands perform "School's Out" (with "Another Brick in the Wall" in between)
Related: The Alice Cooper Band's mini-reunion
Paranormal also features guest appearances by U2's Larry Mullen Jr., ZZ Top's Billy Gibbons (on "I've Fallen in Love and I Can't Get Up"), and Deep Purple's Roger Glover.
Cooper discussed the project with Best Classic Bands last year.
"It kind of fell into place," says Cooper, of the old band get-together. "It'll be an experiment when we get these songs in the studio to see if they sound like 1971 Alice Cooper songs. I would like it to sound like Killer, part two. I'm gonna start it out with these ideas and then see where it goes."
Related: Our interview with Cooper
Cooper's last studio effort was 2011's Welcome 2 My Nightmare. His nearly year-long tour continues through December 7. Tickets available here and here.

Latest posts by Best Classic Bands Staff
(see all)