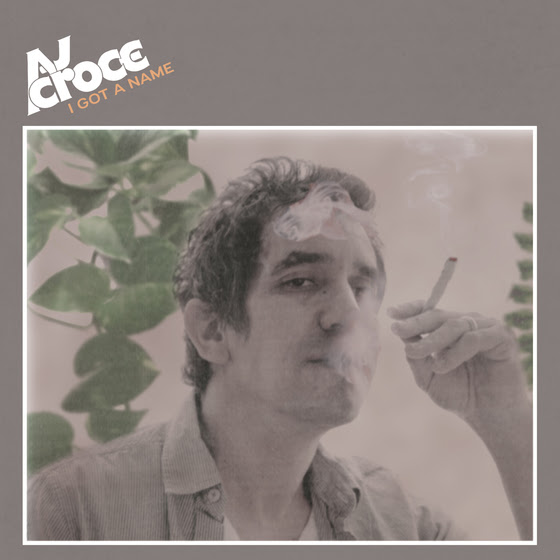 Singer-songwriter A.J. Croce has released a cover version of "I Got a Name," a 1973 top 10 hit for his late father, hitmaker Jim Croce. The younger Croce was only two years old when his father died in an airplane crash in 1973, so he didn't know his dad's music firsthand. "I came to love it in the same way everyone else did," he explained in a press release, "by listening to the albums." While he describes his father's music as "part of me, part of my life,"
A.J. Croce's nine albums have appeared on Top 40, AAA, Americana, College and Jazz charts, and when his breakout sophomore CD That's Me in the Bar, was reissued recently, it wound up charting in two separate decades.
Continues the release: "A.J. doesn't record the elder Croce's music and mostly never performed the songs live. As a piano player, his interests tended to favor the blues and jazz-rooted music of musicians like Ray Charles and Allen Toussaint, says the release. And even when A.J. began to present Jim Croce's music in a special concert called 'Croce Plays Croce' in large performing arts centers and concert series across the U.S., it wasn't enough to inspire him to record his father's work."
Last year, that changed when an ad agency reached out with a concept for him to record "I Got a Name," his father's 1973 posthumous hit, for a Goodyear commercial. Themed "Make a Name," the ad follows Dale Earnhardt Jr.'s life, from watching his father, through his own race car driving career, to his recent retirement. As it happens, the song (written by Charles Fox and Norman Gimbel) was originally recorded by Jim Croce for The Last American Hero, a biopic about the life of NASCAR driver Junior Johnson. The elder Croce titled what would be his last album after the song. Now, 45 years later, A.J.'s version has been released as a digital single, via Seedling Records on.
A.J. says, "I heard about the commercial when I was on tour and thought the concept was sincere. There aren't a lot of people that grow up in the shadows of a famous musician, or race car driver. I get what he lived through and he gets what I lived through. Yet, we still pursue the things in our lives that make us happy and who we are."
The artwork for the single salutes the original cover for the I Got a Name LP, which features Jim smoking a cigar in front of a wall with plants. The image of A.J. is by photographer/musician Joshua Black Wilkins and the art is by renowned illustrator Darren Grealish, who has created '60s Fillmore-style concert posters for the likes of Jack White and Spoon, and is represented in the Rock and Roll Hall of Fame.
Jim Croce found success in 1972 following years of struggling to make a name in the music business. That year he released two albums, You Don't Mess Around With Jim and Life and Times, which spawned the hit singles "You Don't Mess Around With Jim," "Operator (That's Not the Way It Feels)," "Time in a Bottle" and "Bad, Bad Leroy Brown" (the latter two tunes both reached #1). His final studio effort, I Got a Name, was released in December 1973, less than three months after his death. Three more hits ("Workin' at the Car Wash Blues," "I'll Have to Say I Love You in a Song" and the title track) came from that album, which reached #2 in the album charts.
Related: Jim Croce–What might have been
Jim Croce was just 30 when he died. His worldwide record sales have surpassed the 50 million mark, and his songs have appeared on more than 375 compilations.
A.J. Croce's ninth studio album was released via Compass Records last summer, produced by soul songsmith and producer Dan Penn ("Do Right Woman, Do Right Man"). The album features many music luminaries including Steve Cropper, Vince Gill and Jeff Taylor (The Time Jumpers) and an all-star band with David Hood, Colin Linden, Bryan Owings, The Muscle Shoals Horns, and the McCrary Sisters.
Listen to A.J. Croce's "I Got a Name"

Latest posts by Best Classic Bands Staff
(see all)