Aerosmith will begin celebrating their 50th anniversary with a Las Vegas residency in 2019. Joe Perry revealed the news on Aug. 8 during a live interview on SiriusXM. The musician had just finished a lengthy discussion with legendary disc jockey Dennis Elsas on his appreciation of the Beatles. That's when the co-host of the weekly "Fab Fourum" program on the Beatles Channel asked if the band would be making an announcement during their upcoming appearance on NBC's The Today Show. Perry shared the news about the residency, adding: "What we're talking about is having an experience that you wouldn't be able to see on a regular Aerosmith tour."
UPDATE (Aug. 15): Aerosmith have announced a 2019 Las Vegas residency, named Deuces Are Wild, at the Park Theater at the new Park MGM Resort. The 18 dates comprise two legs of nine dates each from April 6-26 and again June 19 – July 9. A pre-sale begins August 16 here. (See the complete schedule below.)
In Best Classic Bands' exclusive interview with Perry, published last January, the musician indicated that the band would kick off a farewell tour later this year to begin an extended 50th anniversary celebration. That run now looks like it will begin in 2019.
As the SiriusXM discussion with Perry on the Beatles was concluding, Elsas asked him: "I would be totally remiss – and all the Aerosmith fans that are listening have the same question that I have – we see that you are booked on The Today Show… Can you give us a hint as to what might be coming?"
Perry replied: "Well… only so much [laughs]… We're going to be doing a residency in Vegas starting next spring. What we want to do is something that I haven't seen before… just downsizing our live show, just playing in a smaller place. We want to do something different. We're in the middle of the production now. What we're talking about is having an experience that you wouldn't be able to see on a regular Aerosmith tour.
"I feel like we've been out of the wind for a while and it seems like it would be a really cool thing to bring some of the history back, so the production is gonna look like that. But without losing what we are: a hardcore rock and roll band.
"We're having almost weekly conversations about the production and how we're gonna keep it true and honest to the heartbeat of the rock and roll that we play but still add an element that people will want to see. I haven't been this excited about a project with Aerosmith in quite a while."
Aerosmith's Deuces Are Wild, Park Theater, Las Vegas, 2019 (Tickets are available here)
April 6, 8, 11, 13, 16, 18, 21, 23, 26
June 19, 22, 24, 27, 29
July 2, 4, 7, 9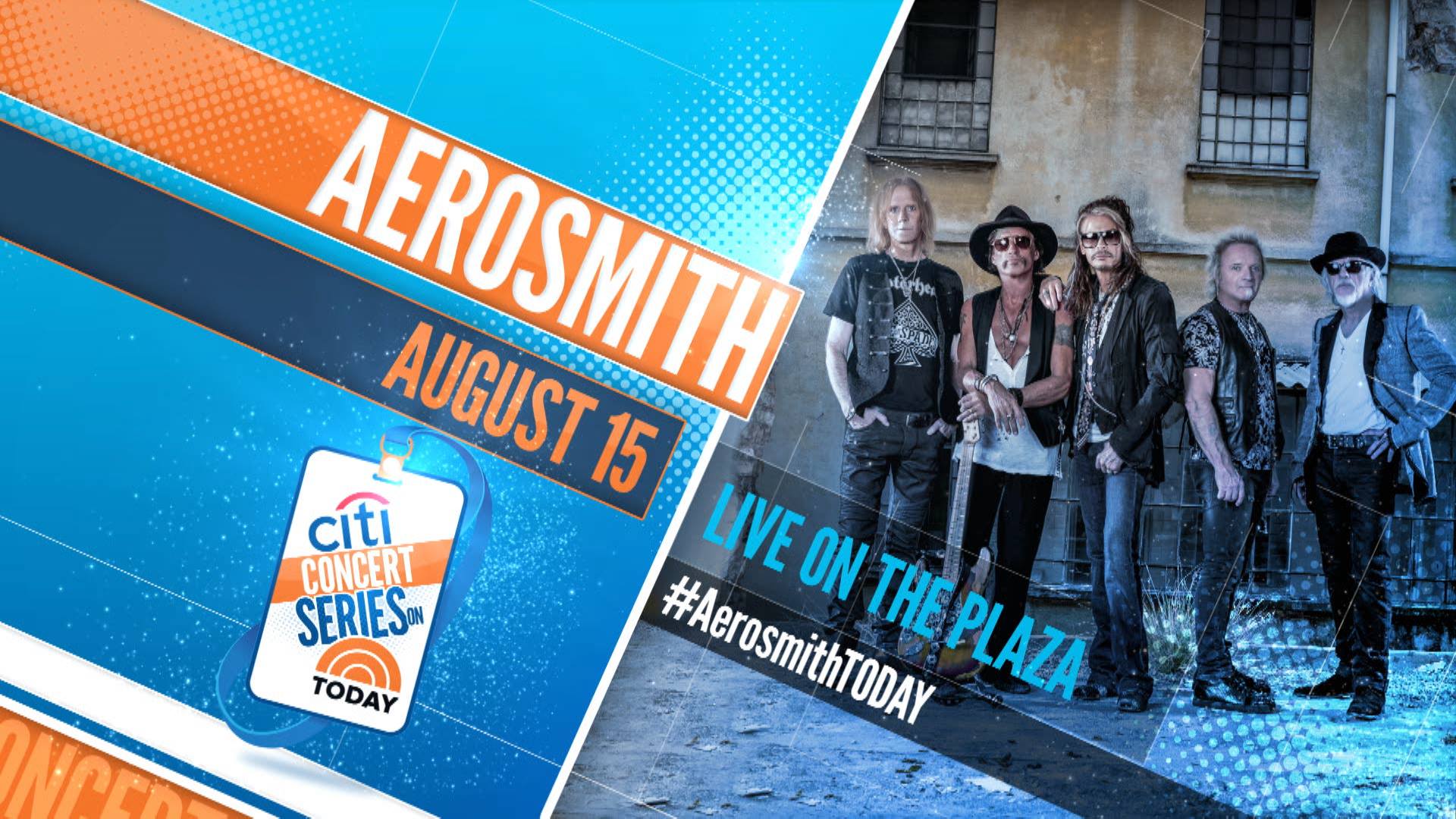 The classic rock legends will be performing on The Today Show next Wednesday, August 15, when details of the Vegas residency are expected to be revealed.
Though tickets for the band's The Today Show appearance aren't being distributed yet, they will be free and available on a first-come, first-served basis. As the program notes: "to get the best spot, fans should try to arrive by 5 a.m. Generally, concerts happen rain or shine." More details are here.
It will only be Aerosmith's second live appearance in 2018, following their 17-song set at Jazz Fest in New Orleans on May 5. Both Perry and Steven Tyler have focused on outside projects in 2018.
The following night – Aug. 16 – they'll perform on NBC's The Tonight Show Starring Jimmy Fallon.
Tyler has been touring in support of his 2016 country album, We're All Somebody From Somewhere. Perry has been busy with his two other musical endeavors. He's done dates to support his solo album, Sweetzerland Manifesto (released Jan. 19 on Roman Records). Perry has also toured this year with Alice Cooper and Johnny Depp for his other band, the Hollywood Vampires.
"Nineteen-seventy, to me, is where my heart is as far as when the band started," Perry told Best Classic Bands last January, "and the 50th anniversary, so that's what we'll be celebrating. That's what we'll be gearing up for."

Latest posts by Best Classic Bands Staff
(see all)