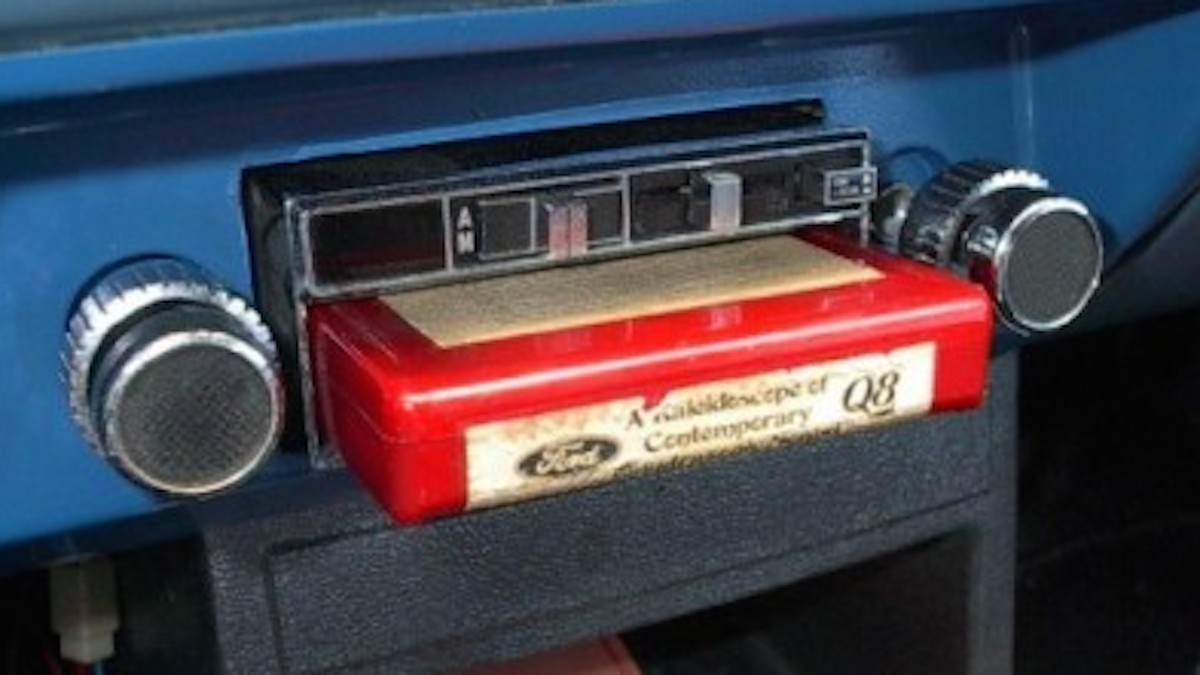 Recorded music made the first step in greater mobility when, on September 15, 1965, the Ford Motor Company offered 8-track cartridge players as an option in all its sports car Mustangs and Thunderbirds as well as luxury Lincoln vehicles. RCA Records soon after begins releasing its catalog on 8-tracks, and the other major labels follow suit.
Over the next two years auto companies start to offer the players as a factory installed option, and players for aftermarket installation are introduced. The 8-track becomes the option for listening to albums in vehicles and home players are introduced as a feature on many integrated home stereo systems.
The consumer stereo 8-track was invented by the Lear Jet Corporation, who also pioneered the private jet industry. As appealing as the option of playing your favorite albums rather than hearing whatever radio stations air becomes, the 8-track cartridge format has its issues. Albums must be divided into the four discrete channels (segments), meaning songs are sometimes interrupted as the channel changes. The tape inside the cartridges can sometimes break, stretch and get tangled. Despite its shortcomings, the 8-track nonetheless becomes popular with music consumers and car players become a symbol of hipness.
Watch this ad for the 1966 Ford Mustang, complete with a "stereosonic tape player"
In the early 1970s sales of cartridges and players begin to decline as cassettes are introduced into the car stereo market. The cassette tapes and their players prove more compact and reliable. (A similar car stereo paradigm shift happened about two decades later when CDs supplanted cassettes.) By 1982 8-tracks are no longer sold at retail and only available via mail order record clubs. The last 8-track offered by a record label is believed to be Fleetwood Mac's Greatest Hits in 1988.
Today a small but avid group of aficionados collect 8-track cartridges and players. Cheap Trick offered a limited 8-track release of a 2009 album. As clunky as the format may have been, in the late 1960s it was considered by consumers to be at the technical leading edge and an innovation in recorded music portability.
Whoever is in charge of such things has designated April 11 as National 8-Track Tape Day.
Watch a primer on the evolution of car audio
Listings for 100s of classic rock tours

Latest posts by Best Classic Bands Staff
(see all)