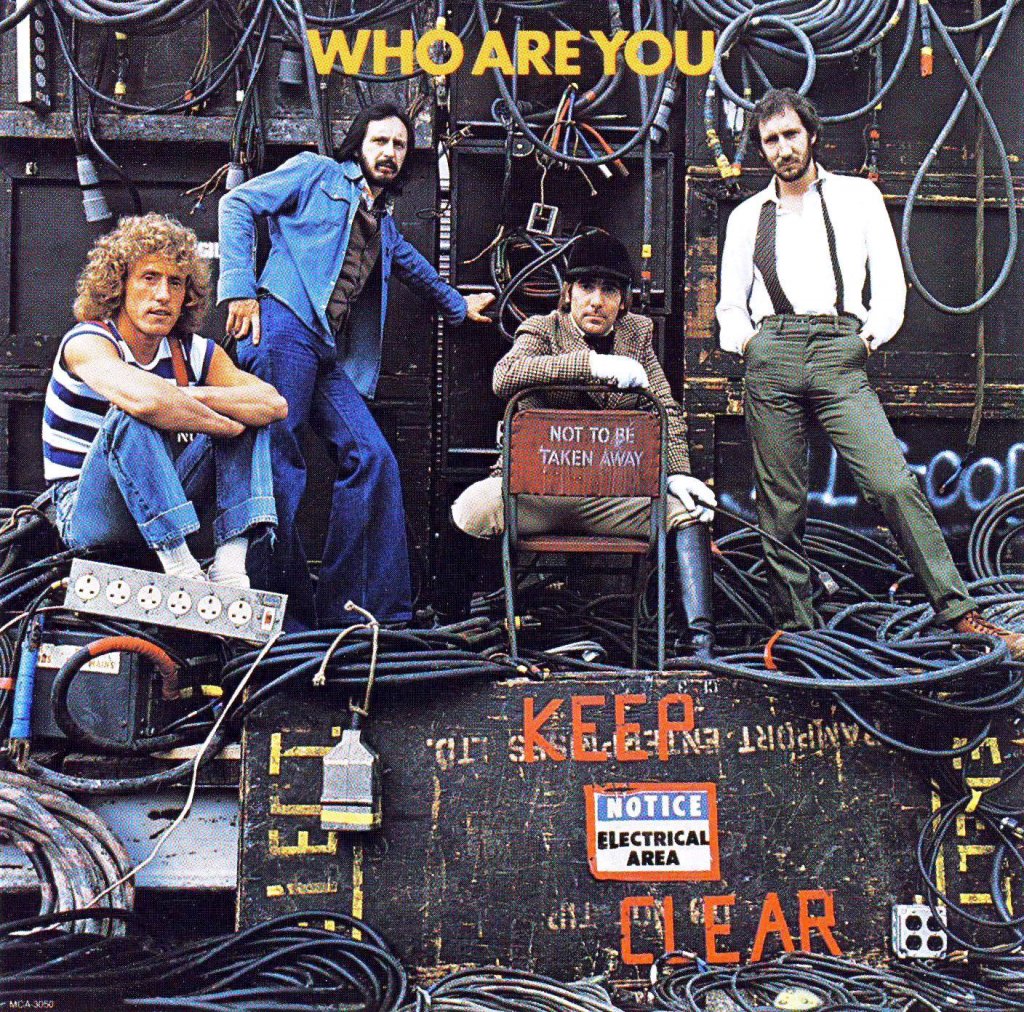 The Who were still one of the world's most revered bands when they released Who Are You, their eighth studio album, on August 18, 1978. They'd been around for well over a decade, and their popularity worldwide—particularly in the United States—was still on the ascendant throughout the '70s. They'd followed 1969's Tommy the next year with Live at Leeds, one of the great live albums of all-time, and topped themselves in '71 with Who's Next, an album that still defines classic rock to this day. Quadrophenia, another landmark concept album, came in '73, then, two years later, The Who By Numbers.
All four of those albums were top 10 hits in the U.S., but more importantly, each one found The Who progressing into new areas of music. Pete Townshend, Roger Daltrey, John Entwistle and Keith Moon were never a band to feed off their past glories, and, arriving after a three-year break, Who Are You was another move forward—commercially accessible, but sporting sophisticated lyrical themes and instrumental complexities that pushed the Who further away from the rawness of their earliest music without compromising their innate power. (They also remained, arguably, the greatest live rock band in the world, but that's another story.)
Watch The Who in the studio during the recording of Who Are You…
Produced by Glyn Johns and Jon Astley, Who Are You featured nine brand new Who tunes, three of them by Entwistle, the others, of course, penned by Townshend. Tracks like "Sister Disco," "Music Must Change" and the title track became immediate fan favorites—the latter is still part of the current Who's setlist—and while critical response was mixed, the album found its way to the #2 spot on the Billboard chart in America, stopped only by the soundtrack to Grease.
But not without tragedy attached to its climb. On September 7, only three weeks after the album's release, Keith Moon was found dead of an overdose. He was only 32, and while his demise certainly wasn't all that surprising given Moon's reputation as one of rock's most reckless pranskters, it was shocking nonetheless.
Rather than pack it in, as many assumed they would, The Who quickly recruited former Faces drummer Kenney Jones and soon went out on tour. They would never be the same, but they would never give up either. Nearly four decades later, Townshend and Daltrey carry on the name, and Who Are You remains one of their singular achievements.
Related: Review of the Who at San Francisco's Outside Lands festival in August 2017

The BCB team brings you the latest Breaking News, Contests, On This Day rock history stories, Classic Videos, retro-Charts and more.

Latest posts by Best Classic Bands Staff (see all)