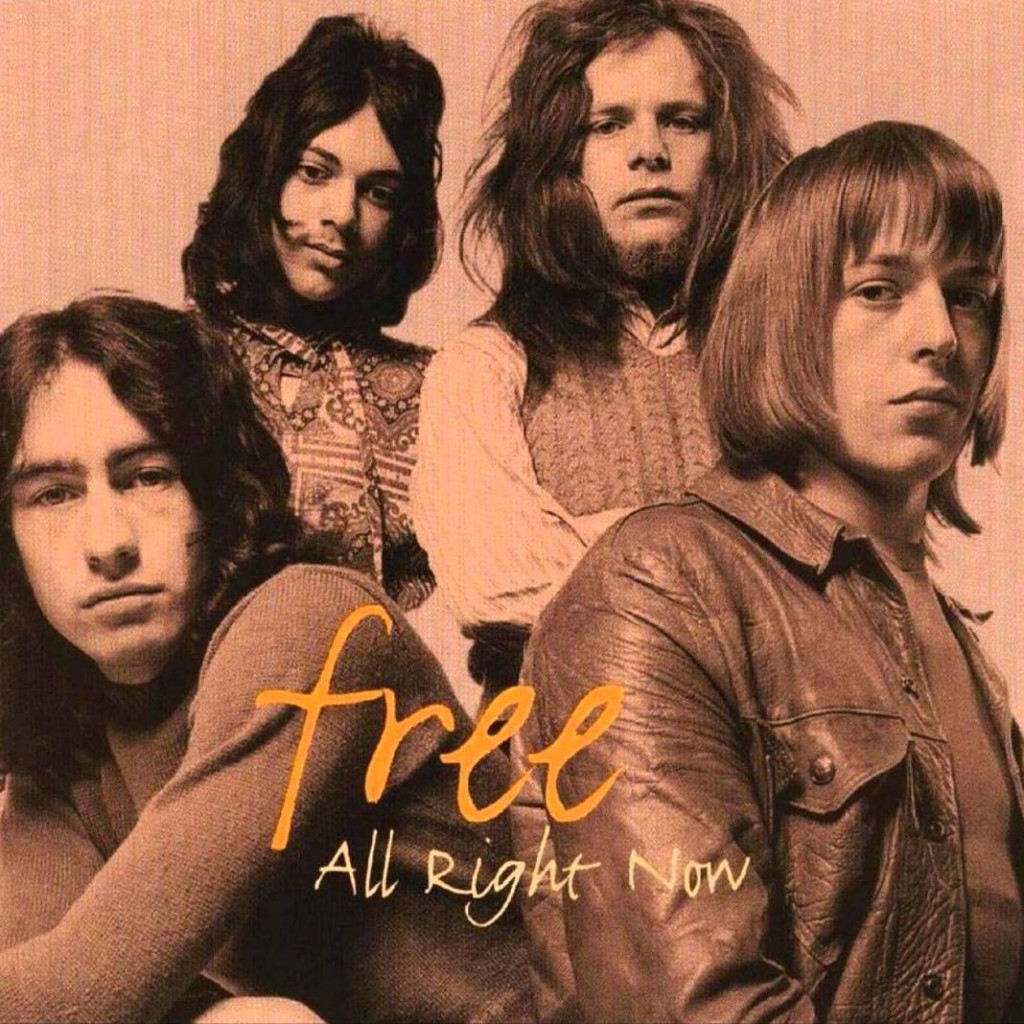 We're looking at the biggest radio hits of the classic rock era with a review of 1970. (Check out our story for 1967 here.) Among the newsworthy events: four students are killed at Kent State University, and the debuts of two cultural touchstones, Casey Kasem's American Top 40 and ABC's Monday Night Football.
The Top 40 radio hits of 1970 as featured on Miami's WQAM is one of the best annual lists we've seen. It's so chock full of hits that all-time greats like Santana's "Evil Ways" (#22), "Rapper" by Jaggerz (#25) and Chicago's "Make Me Smile" (#21) were just outside of the year's top 20.
At #20 was Norman Greenbaum's iconic "Spirit In The Sky." If you haven't read it yet, check out Best Classic Bands' tribute to the song. Right ahead of it at #19 was John Lennon's great "Instant Karma!" the first single by a member of The Beatles to sell a million copies.
James Taylor's first hit, "Fire and Rain" was #18. Skipping to #14 is Edwin Starr's stirring anti-Vietnam War protest song, "War." The Jackson 5 were at their height with two singles in the top 20: "ABC" at #13 and "I'll Be There" at #3.
English rockers Free enjoyed their biggest hit by far as "All Right Now" was the year's #11 hit. Just ahead at #10 was the Guess Who's great "American Woman," the Canadian band's first #1 single.
Related: Our look back at the American Woman album
George Harrison's "My Sweet Lord," one of our Surprising Hits of the 1970s due to its "Hare Krishna" chants was at #9. "Venus" by Dutch band Shocking Blue was at #8.
Don't miss a post! Sign up for Best Classic Bands' Newsletter; form is on every page.
We've previously written about Three Dog Night's amazing chart run. Their "Mama Told Me Not To Come," written by none other than Randy Newman, was at #6. Simon and Garfunkel's magnificent "Bridge Over Troubled Water," which earned Grammys for Record of the Year and Song of the Year, was at #5.
The top of the chart was dominated by the songwriting team of Hal David and Burt Bacharach. Their "Raindrops Keep Fallin' On My Head" performed by BJ Thomas was at #3; and the Carpenters' tour de force, "(They Long To Be) Close To You," was #2.
And 1970's #1 single? None other than The Beatles' "Let It Be."
20. "Spirit in the Sky" – Norman Greenbaum
19. "Instant Karma!" – John Lennon
18. "Fire and Rain" – James Taylor
17. "Love Grows Where My Rosemary Goes" – Edison Lighthouse
16. "Ain't No Mountain High Enough" – Diana Ross
15. "Reflections Of My Life" – Marmalade
14. "War" – Edwin Starr
13. "ABC" – Jackson 5
12. "Make It With You" – Bread
11. "All Right Now" – Free
10. "American Woman" – The Guess Who
9. "My Sweet Lord" – George Harrison
8. "Venus" – Shocking Blue
7. "I Think I Love You" -Partridge Family
6. "Mama Told Me Not To Come" – Three Dog Night
5. "Bridge Over Troubled Water" – Simon and Garfunkel
4."I'll Be There" – Jackson 5
3. "Raindrops Keep Fallin' On My Head" – BJ Thomas
2. "Close To You" – The Carpenters
1. "Let It Be" – The Beatles
Survey courtesy of The WQAM Sixties Tribute Site

The BCB team brings you the latest Breaking News plus Contests, On This Day rock history stories, retro-Charts and more.

Latest posts by Best Classic Bands Staff (see all)