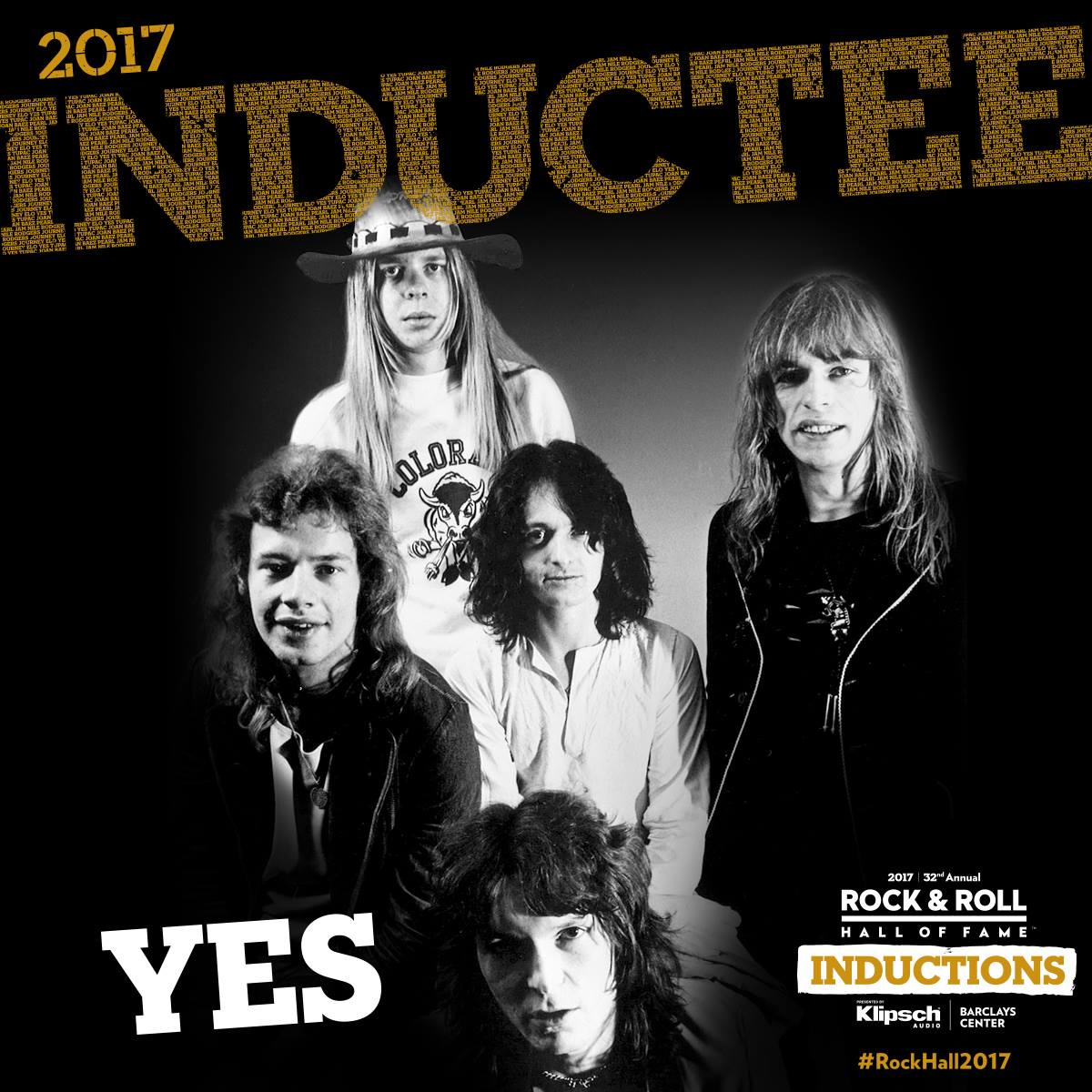 Fans of the rock band Yes—who gained entry to the Rock and Roll Hall of Fame in the Class of 2017 on their third nomination—have needed a scorecard to keep track of all the lineup changes. There's the band that uses the official Yes name, and which features the longtime member, guitarist Steve Howe. (It also included the band's longtime drummer Alan White, who passed in 2022.) And for several years, there was Yes Featuring Anderson, Rabin and Wakeman, made up of Yes co-founder/vocalist Jon Anderson, and longtime band members, keyboardist Rick Wakeman and guitarist Trevor Rabin. For fans of classic Yes, we're going to take you back to the early '70s when the band was releasing album after album of prog rock goodness.
Yes rose at the same time that free-form FM radio stations were sprouting in every market. Song length was no concern for the programmers and DJs, who had no problem playing the full versions of "Roundabout" (8:29), "Starship Trooper" (9:23), "And You and I" (10:09) and "Close to the Edge" (18:50), which took up an entire side of the LP of the same name. Though edits of these songs for the most part failed to click with Top 40 programmers—at a time when rock bands were still a pop radio mainstay—their lack of mainstream appeal didn't diminish their fans' enthusiasm.
("Roundabout" was the outlier, rising to #13 in the U.S., one of just two songs to reach the Top 20. Yes' lack of success on the singles charts in their native U.K. was even more surprising, with just one song—1977's "Wondrous Stories"—reaching the Top 20. Go figure.)
Diehards understand that that wasn't what the band was about. This wasn't a singles band. Yes made albums. And they did so with great regularity, releasing eight in a six-year span from 1969 to 1974 including 1973's live triple-LP Yessongs.
The band's third release, 1971's The Yes Album, featured co-founders Jon Anderson and Steve Howe (making his Yes debut), co-founder and bassist extraordinaire Chris Squire, and Yes original members keyboardist Tony Kaye and drummer Bill Bruford.
The LP features four all-time classic rock greats: "Yours Is No Disgrace," "Starship Trooper," "I've Seen All Good People" and "Perpetual Change." All are featured on Yessongs, which was recorded during their 1972 North American tours. Bruford performs on two of the collection's tracks, but left the group after they finished recording Close to the Edge that summer. His replacement was Alan White and the result on the remainder of the tour and for the next several years was—despite the band's numerous iterations—the one that many define as the classic Yes lineup: Anderson, Squire, Howe, Wakeman and White.
Related: Our interview with Yes album and set designer Roger Dean
Our Classic Video is a performance of "Yours Is No Disgrace" at London's Rainbow Theatre on December 15, 1972, one of three U.K. dates they did at the end of their North American tours. If you're not a Yes fan after watching this, you'll never be one.
Beginning at the 5:25 mark, watch as the song's familiar instrumental passage begins led by Howe with significant contributions from a joyful Squire, White and (largely unseen) Wakeman. At 7:58, the camera closes in on Howe's face; his concentration is palpable.
It continues for several minutes more. Then at 11:13, the full band joins in. Anderson gets back on the mic, closing with "Lost in losing circumstances, that's just where you arrrrre…" as the group winds it up for 45 glorious seconds.
Related: Our interview with Jon Anderson, in which we got him to talk about the band's evolving lineup in the early years

Latest posts by Best Classic Bands Staff
(see all)