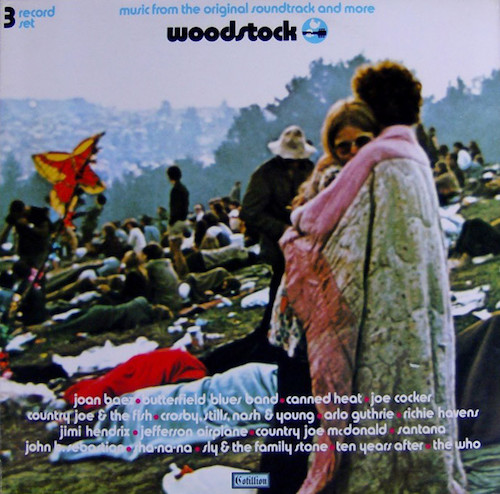 Many, over the years, have referred to the site of the 1969 Woodstock Music & Art Fair as historical. On June 6, 2017, it officially became so when New York Governor Andrew Cuomo announced that Bethel Woods Center for the Arts in the town of Bethel—adjacent to the field where such giants of the music as The Who, Santana, Jimi Hendrix, Joe Cocker and Sly and the Family Stone performed from Aug. 15-18 of that year—had been placed on the National Register of Historic Places.
The site was owned by farmer Max Yasgur at the time it became a magnet for a half-million people. Cuomo described the festival as a "pivotal moment in both New York and American history, bringing together the unique art and music in an event that changed this nation's cultural and political landscape."
The placement of the site on the National Register of Historical Places ensures that it will be preserved for future generations.
Related: Where are the Woodstock performers today?
Bethel Woods opened in 2006 and includes a 15,000-seat outdoor amphitheater for live music as well as an indoor performance space and a museum of '60s culture. The large grassy field where the music was staged is down the road from the current venue and is visited by thousands of people each year. Scroll down to watch Creedence Clearwater Revival's John Fogerty when he returned for the first time since the fest.
Bethel Woods Center CEO Darlene Fedun said that the recognition will further educational and cultural initiatives at the museum and surrounding grounds.
The 800-acre Bethel Woods is 90 miles north of New York City. The center petitioned to have the site declared a historical place. "We take our responsibility as stewards of this historic place very seriously, and in 2014 we commissioned a report to document the site and to recommend steps that we could take to better preserve and interpret the site for our guests," says a notice on its website.
Watch John Fogerty revisiting the site of Woodstock for the first time since 1969
Related: Fogerty, Santana, Guthrie are performing on the historic site on its 50th anniversary

The BCB team brings you the latest Breaking News, Contests, On This Day rock history stories, Classic Videos, retro-Charts and more.

Latest posts by Best Classic Bands Staff (see all)