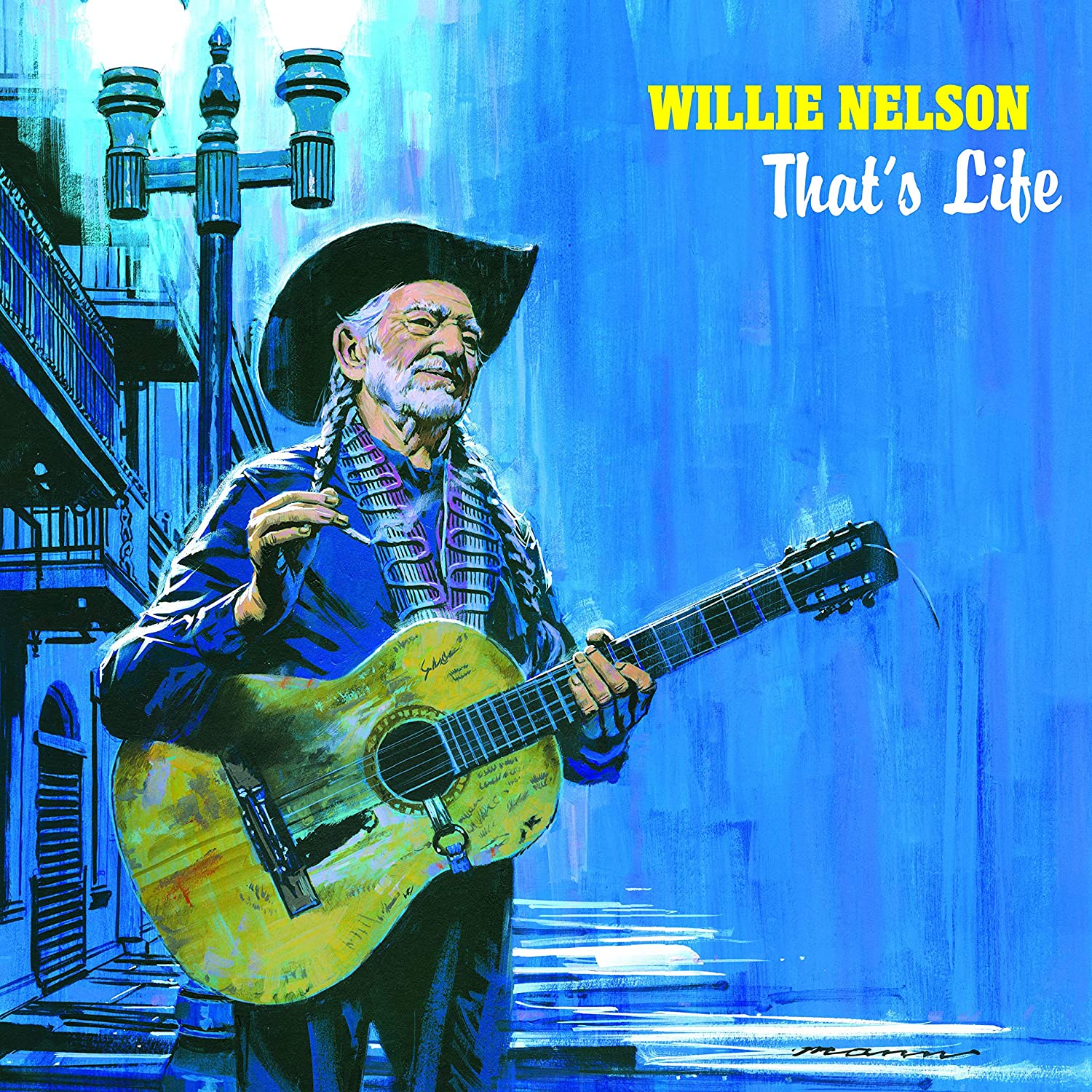 Willie Nelson has released his latest studio album, That's Life, that pays homage to Frank Sinatra. The album, Nelson's 15th for Sony's Legacy Recordings, arrived on February 26, 2021. From the first listen, it appears the legendary Nelson will earn several Grammy Awards for the effort.
Honoring the enduring influence and inspiration of Frank Sinatra (born 105 years ago on December 12, 1915), That's Life continues Nelson's longtime musical appreciation of his friend's artistry and repertoire, an exploration exemplified by 2018's My Way, which earned the Grammy for Best Traditional Pop Solo Album.
Nelson turned 88 on April 29, 2021.
From the original Dec. 11 album announcement: That's Life finds Nelson (who has penned a few standards himself including "Crazy," "Funny How Times Slips Away," and "On the Road Again," among many others) inhabiting more of the most treasured songs in the Great American Songbook. The album was recorded in the spirit of his groundbreaking 1978 Stardust, 2016's Summertime: Willie Nelson Sings Gershwin (a Best Traditional Vocal Album Grammy Award winner) and 2018's My Way.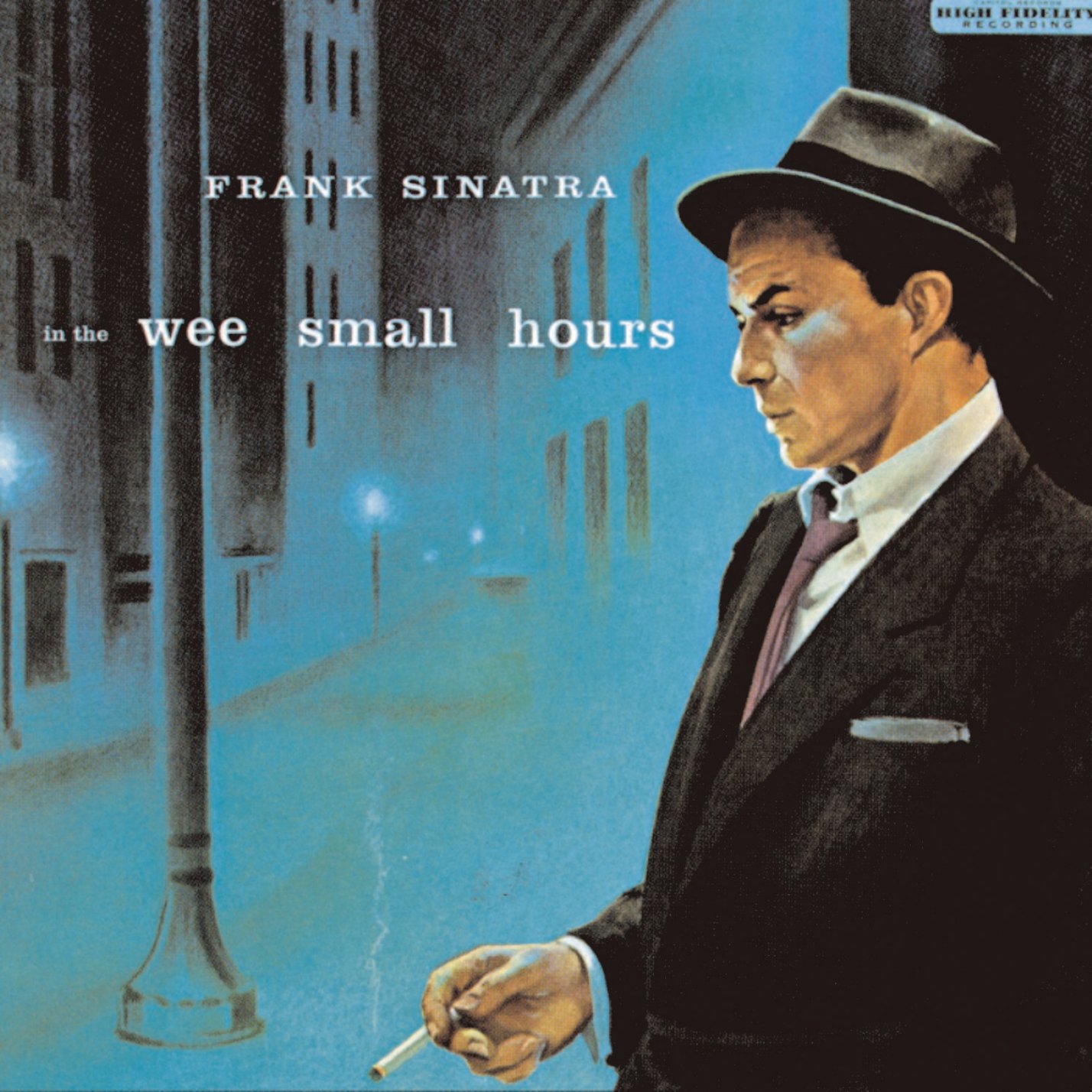 The album cover painting of Willie and his iconic guitar, Trigger, standing in the glow of a twilight streetlamp, was created by Paul Mann, a painter and illustrator known for his alternative movie posters for major films (Frankenstein, The Wizard of Oz, Pulp Fiction, The Big Lebowski and more). It evokes classic Sinatra album images like In the Wee Small Hours (whose title song is featured on That's Life).
Sinatra's version of "Lonesome Road," recorded at age 40 with his customarily perfect enunciation of the lyrics, appeared on his great A Swingin' Affair! album. Here, Nelson doesn't try to mimic those vocals or Nelson Riddle's brilliant arrangement. Instead, he offers an easy take that suit's his style just fine.
Listen to the Sinatra – Riddle collaboration
Other key tracks on Willie's new album include "I Won't Dance" (featuring Grammy and Juno Award winning vocalist Diana Krall). An animated video was released on Feb. 12, in advance of the album.
Watch the official trailer, including the painting process for the album cover
Produced by Buddy Cannon and Matt Rollings, much of That's Life was recorded at Capitol Studios in Hollywood–where Sinatra, the first artist to record at the facility, created an unbroken string of album masterpieces from 1956 to 1961.
Listen to "I've Got You Under My Skin"
Nelson's "That's Life" lyric video incorporates footage of Paul Mann creating the album cover painting.
Watch the lyric video for "That's Life"
Nelson's take of Frank Loesser's "Luck Be a Lady," from Guys and Dolls offers a brass section to recreate the traditional uptempo version.
Nelson and Sinatra were close friends, musical colleagues and mutual admirers of each other's work. In the 1980s, Sinatra opened for Willie at the Golden Nugget in Las Vegas and the two of them appeared together in a public service announcement for NASA's Space Foundation.
Nelson has a new book, Willie Nelson's Letters to America, coming June 29. The announcement notes, "Willie digs deep into his heart and soul–and his music catalog–to lift us up in difficult times, and to remind us of the endless promise and continuous obligations of all Americans–to themselves, to one another, and to their nation."
The new album's track listing appears below the links.
Willie Nelson – That's Life Track Listing (songwriters; Frank Sinatra version, date)
01. Nice Work If You Can Get It (Ira Gershwin & George Gershwin; Sinatra-Basie: An Historic Musical First, 1962)
02. Just In Time (Adolph Green, Jule Styne & Betty Comden; Come Dance With Me!, 1959)
03. A Cottage For Sale (Larry Conley & Willard Robison; No One Cares, 1959)
04. I've Got You Under My Skin (Cole Porter; Songs For Swingin' Lovers!, 1956)
05. You Make Me Feel So Young (Josef Myrow & Mack Gordon; Songs For Swingin' Lovers!, 1956)
06. I Won't Dance – featuring Diana Krall (Jerome Kerr, Oscar Hammerstein II, Otto Harbach, Jimmy McHugh & Dorothy Fields; A Swingin' Affair!, 1957)
07. That's Life (Dean Kay & Kelly Gordon, That's Life, 1966)
08. Luck Be A Lady (Frank Loesser; My Kind Of Broadway, 1965)
09. In The Wee Small Hours Of The Morning (David Mann & Bob Hilliard; In The Wee Small Hours, 1955)
10. Learnin' The Blues (Dolores Vicki Silvers; Session with Sinatra EP, single, 1955)
11. Lonesome Road (Nathaniel Shilkret & Gene Austin; A Swingin' Affair!, 1957)
Listen to "A Cottage For Sale"
Listen to Sinatra's swingin' performance on "I've Got You Under My Skin"

Latest posts by Best Classic Bands Staff
(see all)