Past saluted; but what of rock's future?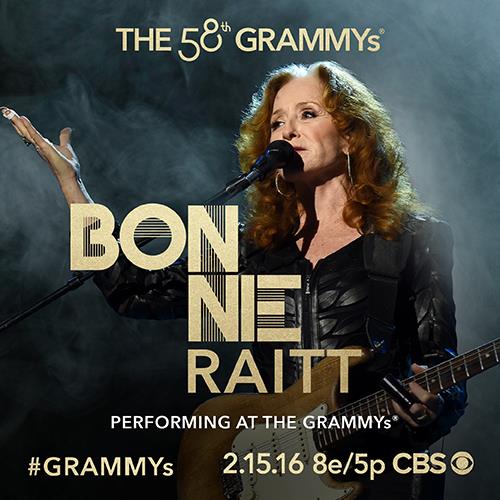 Update (2/15/16 5:45 p.m. ET): You didn't think awards in 83 different categories can be doled out in a three-hour broadcast, did you? That's what the Grammy Awards pre-show is for! Click here to watch some of the awards being streamed live.
For instance, Joni Mitchell has already won for Best Album Notes for the album Love Has Many Faces: A Quartet, A Ballet, Waiting To Be Danced. That's her ninth Grammy (and first since 2007.)
And Buddy Guy has won for Best Blues Album, his seventh Grammy.
The Amy documentary about Amy Winehouse has won Best Music Film. Complete list of winners (and nominees) are here.
And here's a headline for you… Taylor Swift has won for Best Pop Vocal Album, besting James Taylor among others.
Rock music has long if not always been the bastard stepchild in the Grammy Awards family. So what does this coming Monday's broadcast hold for classic rock fans?
Safe to say its most rock'n'roll moment will be the salute to Motörhead's late Lemmy Kilmister by The Hollywood Vampires. The group's entire (stated) reason for existence is to pay tribute to departed party pals from the Rainbow bar on Sunset Boulevard in Los Angeles. As the joint was all but Lemmy's living room, and Alice Cooper and Joe Perry as well as Johnny Depp do get what Lemmy and his band were all about, it should be a fittingly loud and proud nod. (See our news item for more on the Grammy show tributes.)
Eagles Don Henley, Joe Walsh and Timothy B. Schmit remembering Glenn Frey with Jackson Browne and former (and original) Eagle Bernie Leadon promises to be touching. And even if Lady Gaga doesn't rock, her homage to David Bowie, like everything she does, is bound to be entertaining and likely display a Bowie-esque flair for artful provocation.
Watch The Eagles with Jackson Browne in 1974:
As for the awards themselves, the trend with rock nominees seems to indicate the rise of a new generation of women: specifically Brittany Howard of Alabama Shakes, whose band earned nominations for Album of the Year, both Best Rock Song and Rock Performance ("Don't Wanna Fight") plus Best Alternative Music Album; Best New Artist nominee Courtney Barnett (who got no other nominations but is one of our favorite new rockers at Best Classic Bands; see our review here); Florence Welch of Florence and the Machine with Best Pop Vocal Album and both Best Rock ("What Kind Of Man") and Best Pop Duo/Group Performance ("Ship To Wreck") nods strongly suggesting a breakout; and Elle King with Best Rock Performance and Best Rock Song for "Ex's And Oh's."
Best Rock Song or Rock Performance?
Otherwise, are any of the five Best Rock Album nominees by James Bay, Death Cab For Cutie, Highly Suspect, Muse or Slipknot future classics? Doubtful; same said for Best Metal Performance.
The one general category where the classic rock consciousness dominates is at the very bottom of the Grammys undercard: Best Music Film, with nominated documentaries on James Brown, Foo Fighters, Roger Waters and Amy Winehouse. As the original talents that created classic rock not just age (making them ripe for cinematic documentation) but pass away, films and tributes promise to be large part of the genre's Grammy future.
Best Pop Duo/Group Performance?
And even if the Grammys are in their own way the music industry Oscars, at least there's no danger of a #GrammysSoWhite backlash. But even though Bonnie Raitt, Gary Clark Jr. and others will play a B.B. King tribute, what about the recently-deceased Maurice White of Earth, Wind & Fire (winners of six group Grammys and two individual awards)?
Watch the broadcast for the spectacle, celebrity flash and silliness, fashion wows and faux pas and all the usual award show tropes. Don't expect to rock much, but let's do be glad for what we get.
Best New Artist?

Latest posts by Rob Patterson
(see all)