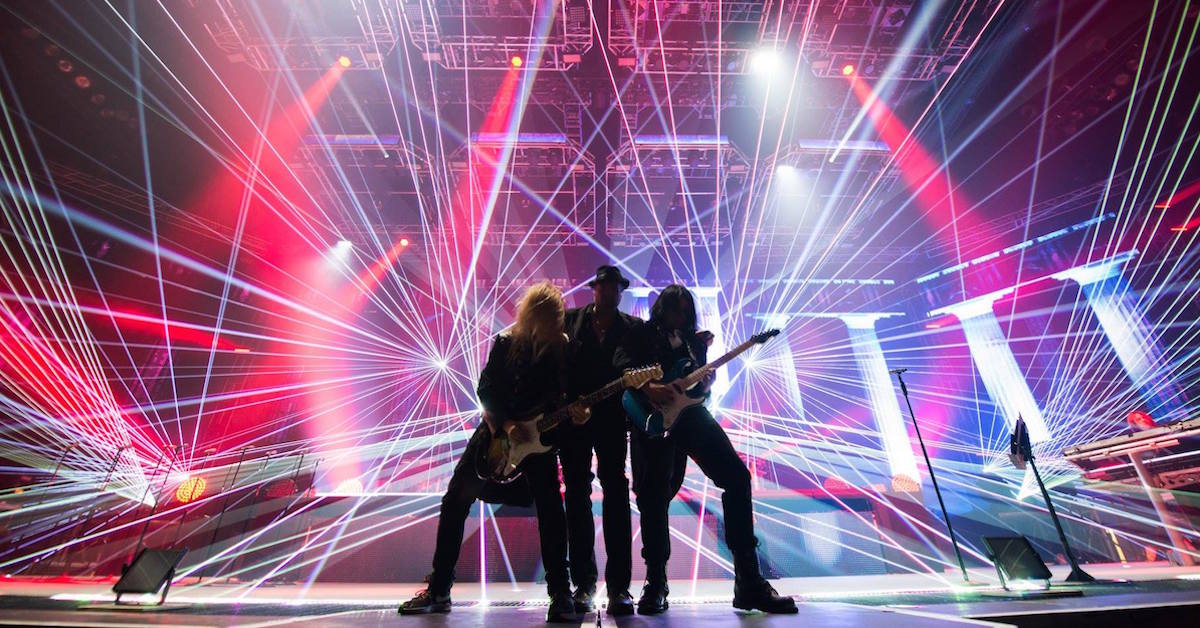 Trans-Siberian Orchestra have announced details of their Winter Tour 2019 with an all-new, multi-sensory edition "of the unforgettable show that started it all" in 1999, "Christmas Eve and Other Stories," from founder/composer/lyricist Paul O'Neill.
From the announcement: Following favorite TSO themes of "strangers helping strangers" and "the kindness of others," "Christmas Eve and Other Stories" takes listeners all over the world to help reunite a young girl with her distraught father.
This year's tour begins November 13 and continues for 109 performances, across 66 cities in North America. Click here for tickets.
O'Neill, the composer/producer and mastermind behind Trans-Siberian Orchestra, died on April 5, 2017. He was 61.
At the time, TSO issued the following statement:
"The entire Trans-Siberian Orchestra family, past and present, is heartbroken to share the devastating news that Paul O'Neill has passed away from chronic illness. He was our friend and our leader–a truly creative spirit and an altruistic soul. This is a profound and indescribable loss for us all."
Read BCB's interview with O'Neill from 2016…
In the final months of the year, throughout America, Trans-Siberian Orchestra will be hard to avoid, near inescapable. Not just one but two separate bands under the TSO banner are out on the arena circuit, playing nearly 100 dates from mid-November until year's end, sometimes two shows per day. Ads for their shows pepper local TV and the Internet.
With four rock opera holiday albums – Christmas Eve and Other Stories (1996), The Christmas Attic (1998) and The Lost Christmas Eve (2004), all million-plus sellers, as well as the new The Ghosts of Christmas Eve (order here) – and some 100 million concert tickets sold since the mid-1990s, TSO has redefined Christmas music for the rock generations. And racked up some amazing achievements.
"TSO is the first [arena-packing] band to have never played a club, never have an opening act, never been an opening act," its brainchild/composer Paul O'Neill told Best Classic Bands with some measure of pride. Then he quickly adds, "And I always felt guilty about that. Having opening acts is how baby bands grow."
When it comes to rock music, O'Neill is a true believer and then some. The New York native started out in the early '70s trying to get a record deal for his progressive rock band Slowburn. The band's break-up "ended up being the luckiest thing that ever happened to me because I went to work for Leber-Krebs" – managers of such blue-ribbon hard-rockers as Aerosmith, AC/DC, Ted Nugent, Def Leppard and others.
"It was the college of rock" he says. "I got to see what I consider great insights into the rock industry."
Yet working in the biz hadn't spoiled his fervor for the music itself. "I love arena rock. I love prog rock. I love rock operas," he enthuses. The "group" he formed, first working with former members of the band Savatage, allowed him to indulge his longtime passions when Trans-Siberian Orchestra won a record deal with Atlantic Records.
O'Neill is the sort who readily rhapsodizes about the music that touched his soul. At one point during our talk, he raves, "When I first heard 'Pinball Wizard' it blew my mind. When I first heard 'Heaven on Their Minds' from Superstar – loved it!"
His passions indicate what Trans-Siberian Orchestra delivers: Hard-driving arena rock that draws from progressive, metal and even classical music. His fervency parallels TSO's presentation: kick-butt energy with dazzling, state-of-the-art staging, lighting, lasers and effects and enough pyrotechnics to topple a small building.
It's a full-bore entertainment experience. No doubt that's one big reason why, in 2018, the tour grossed $53.7 million, ranking it #16 overall in North America.
And O'Neill strives to raise the bar and then some on the stage show every year. "I always want it to be bigger and better – more pyro, more lasers…." he explains. For him it may not exactly be the point, but fan satisfaction is paramount.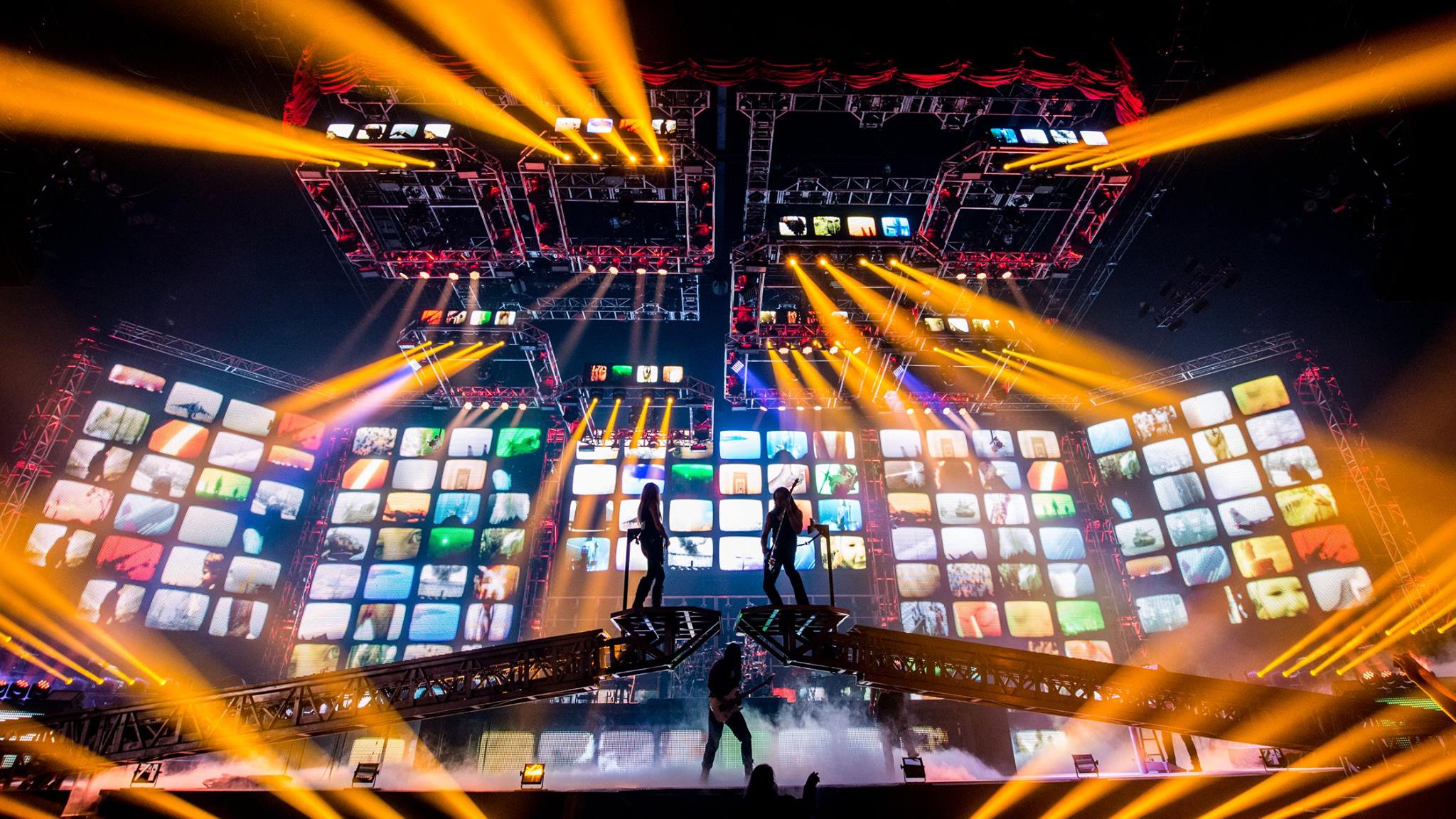 "We always keep the tickets affordable. We've never done VIP and Golden Circle. I never want any bad seats in the house" O'Neill stresses. "We like to break down the wall between the band and the audience. You feel the heat roll across the arena, like you are part of the show."
As in all previous years, at least $1 of every ticket sold benefits select local charities. To date, in excess of $16 million has been distributed to worthy charities all across North America.
And the appeal spans demographics. "It's so cool when you see a father and son sharing that moment." O'Neill says. "We were lucky, being in the right place at the right time. Even grandma is from the Woodstock generation and great-grandma is from the Elvis Presley generation. So it's a lot easier for us to jump the generational gap than I think any other band before us.
O'Neill feels fortunate because, "I think Trans-Siberian Orchestra was the last band to have blank-check artist development. We got the call from Atlantic in 1993 about starting TSO. The first TSO album came out in '96 and didn't sell. Atlantic was like, 'Paul, you're onto something, keep going.' And when we turned in Beethoven's Last Night in '99, that's when we started touring. And everything changed; touring was the key."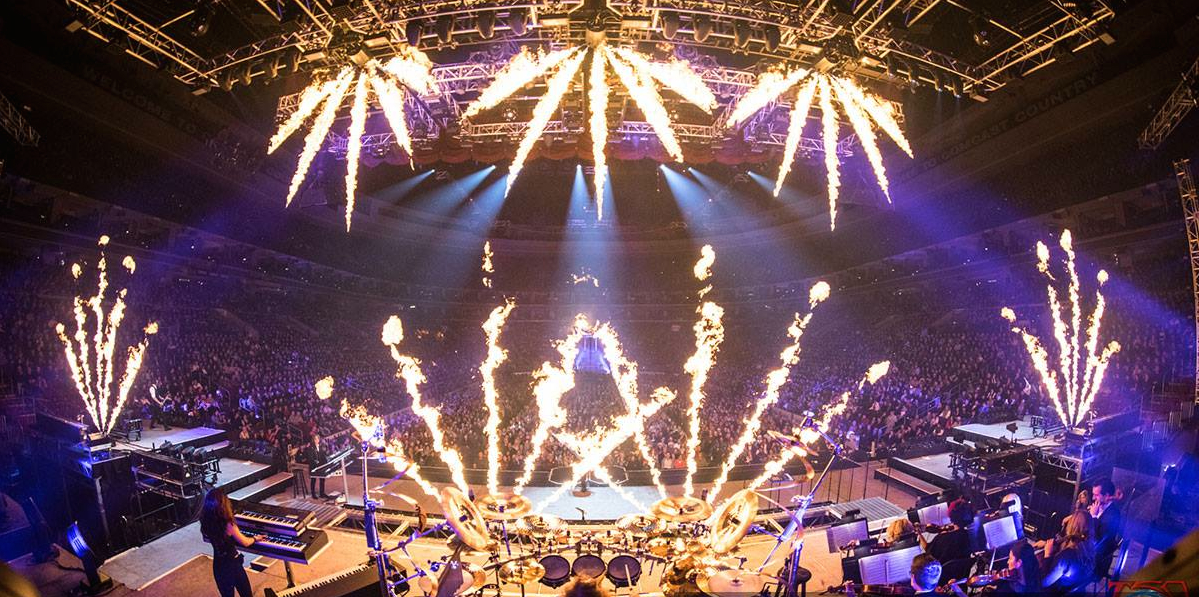 Yet for all the ways that TSO suggest that arena rock both as a musical and stage production experience is quite alive and well, O'Neill still has a serious concern he returns to throughout our talk. "Where is that next generation of bands that can headline arenas? I'm just worried."
His distress is so deep that O'Neill gets a bit hyperbolic. "I am worried for the future because all the labels are bankrupt except for three. Then was tens of thousands of record deals when I started. Now I don't even think there's a thousand. But more importantly, there isn't any artist development that would allow you to make mistakes, correct mistakes, tour support you until you could stand on your own two feet. A machine would just build these super, unbelievably great groups."
Yes, TSO might be able to help. "Kayla Reeves, who joined us when she was 17, and now she's 23, she's going to be a monster. The bottom line is just that I worry as time goes on… If I don't find the next Joan Jett or Steven Tyler or Janis Joplin before they leave school, they could go into another industry."
For O'Neill, rock music has a value that goes beyond being an art form. As he explains by recalling an experience from when Trans-Siberian Orchestra played Germany's Wacken Open Air festival last summer. "Totally true story: I went over to the camping area and heard these two young men start to talk. And asked them: Where are you from?
"They were from Iraq, fans of Beethoven's Last Night, and Sunni Muslims. About 30 minutes later I'm talking to two other young men, I'd say about 24, it's a small world, they were from Iran, and they were Shiite Muslims. And I'd can't imagine that in the [festival's] four or five guys those guys didn't run into each other and talk." says O Neill.
"I would be willing to bet every penny I have that if these four young men, two year from now, God forbid, were to meet on a battlefield. And they recognize each other. Again, I would bet every penny I have" – and TSO has made O'Neill a wealthy man – "that they not only wouldn't pull the trigger, they would un-chamber their weapons and go, 'Hey, weren't we at a concert with you?' Because it's hard to hate somebody much less shoot somebody you've been with at a concert for four days."
"And that's one of the magical things about music," O'Neill declares, "especially now that rock 'n' roll has been around so long that everyone has it in common. It just effortlessly breaks down all the bullshit between us, be it nationality, economic class, whatever. More importantly, not being generational.
"I always thought music was really important," he concludes. "Now I think it's more important than ever before."
Click here for tickets.

Latest posts by Rob Patterson
(see all)