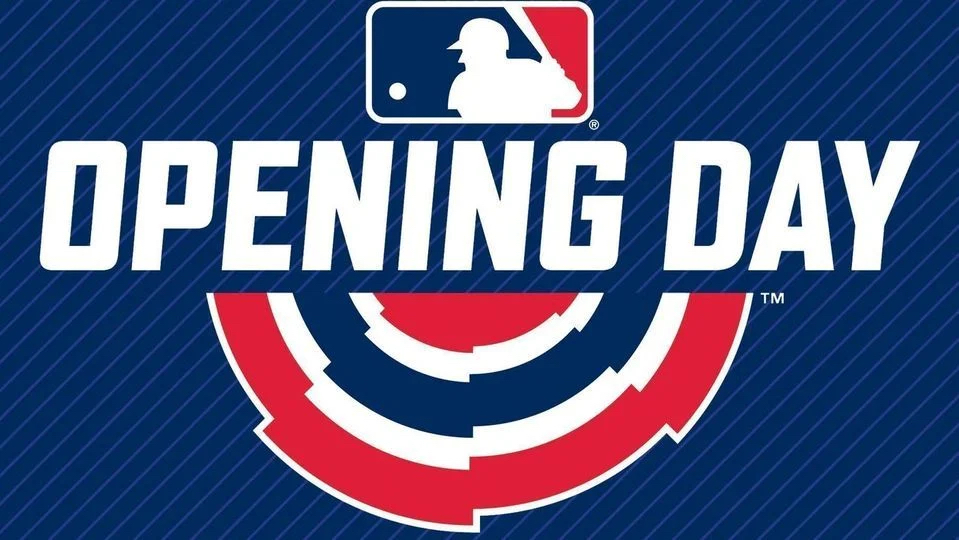 Ah, there are so many wonderful quotes and sayings about the season of spring and its many delights. One of the ones we like best is from the late Robin Williams: 'Spring is nature's way of saying, 'Let's party!'"
It's a time of rejuvenation that leads to celebration. Summer seems to be the big season for inspiring songs, with (for some reason… maybe the holidays) winter not far behind, and then fall and spring get short shrift. Yet there are inspirational vibes to some of the songs below that make one feel, well, hey, so sunny and new again that rays of sunlight on your skin are palpable no matter where you currently are and whatever the weather may be. So bask in the shine from these 11 cool tunes.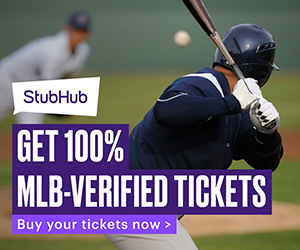 And, hey, on Opening Day, every Major League Baseball team is in first place! (MLB tickets are available here.)
11) "Take Me Out to the Ball Game" as sung by Harry Caray
What other sport speaks to warm weather like baseball does? This song has been sung during the seventh-inning stretch during countless games and is synonymous with the legendary broadcaster. The song dates back to 1908.
10) "Spring Vacation" by The Beach Boys
We're all agreed that Brian Wilson is the pop music bard of the summer sun, right? He finally got around to spring on the 50th Anniversary Beach Boys album That's Why God Made the Radio in 2012. The album was as close to the original group as one might get these days with Wilson, Al Jardine and Mike Love all in the band along with longtime alternate member Bruce Johnston. And of course, those trademark sun-drenched California boy harmonies.
9) "April Come She Will" by Simon & Garfunkel
This lovely finger-picked folk melody with its classicist poetic lyrics from the 1966 Sounds of Silence album imagines springtime as a newfound lover who's gone by fall. And the feeling as spring arrives does have that same sense of warmth and possibilities as the onset of new love. The song is also known to many by its inclusion in the soundtrack to The Graduate.
8) "The Rain Song" by Led Zeppelin
It's hard to have just one favorite Led Zeppelin songs to begin with. And as much as their rockers stick to your soul, it's nigh on impossible not to swoon for this largely sweet and subdued number from Houses of the Holy. It originated when George Harrison told Zep drummer John Bonham that, as much as he loved the band, they should do more ballads. He brought the number's initial idea to the group and it's one of the few songs written by all four members of Zeppelin. Robert Plant has said it's his favorite Zep vocal, and it's hard to not feel this is one's fave too as it plays with such seductive charm.
7) "I Can See Clearly Now" by Jimmy Cliff
April showers bring May flowers…. "It's gonna be a bright (bright), bright (bright) sunshiny day." Pardon us if we're a bit partial to the second hit version of this song by Jimmy Cliff from 1993 that reached #18, was heard in the movie Cool Runnings, and was Jamaican reggae star Cliff's highest charting song in the U.S. That does not in any way imply that the original by its writer, American Johnny Nash, isn't just as much a charmer. That single was #1 for four weeks in 1972. Little known fact: Nash recorded the Caribbean-style tune in London with the players that soon became famed as the Average White Band.
6) "Waiting For the Sun" by The Doors
The Doors may have been the poets laureate of the darker sides of sunny California, yet even singer lyricist Jim Morrison couldn't resist the allure of the "first flash of Eden" that is spring. Interestingly, this song that is not on the Doors album of the same name – the band was unhappy with its takes on it during those sessions – and wouldn't see light until the Morrison Hotel LP in 1970. Yes, it's more about the "waiting, waiting, waiting…" than spring itself. But that winter set-up is part of what generates such joy when warmth and blooms begin to abound.
5) "Daydeam" by The Lovin' Spoonful
Sunshine and new love – that's the mythic promise of Spring. And few songs capture that high as sweetly as this 1966 #2 hit that John Sebastian came up with in what started as an attempt to rewrite "Baby Love" by the Supremes. True to our observations about spring songs, it has enjoyed covers galore and scored lucrative sync rights in ads, films and TV shows. Bonus points for inspiring Paul McCartney to write "Good Day Sunshine" (a prime candidate for this list if another Beatles song didn't already place here).
Related: Our interview with John Sebastian
4) "Here Comes The Sun" by The Beatles
What better to follow a song Harrison helped get started than a song by George himself? He wrote it one lovely spring day in Eric Clapton's garden about a lovely spring day after the long English winter. And also the relief he felt playing hooky from Beatles HQ during the time when (after manager Brian Epstein's death) the band was handling its own business affairs, which Harrison loathed. Much as the original felt like a gift from the Gods when it was released as the opening track of side two of Abbey Road in 1969, we love the version below from the 1987 Prince's Trust shows on which Harrison is backed by Jeff Lynne, Elton John, both Ringo Starr and Phil Collins on drums, Jools Holland and other talented Brits. Harrison's Traveling Wilburys bandmate Tom Petty describes the song and its effects well: "No piece of music can make you feel better than this. It's such an optimistic song, with that little bit of ache in it that makes the happiness mean even more."
3) "It's a Beautiful Morning" by The Rascals
Like the number above, this spring 1968 single – the first song released by the formerly Young Rascals as simply The Rascals – resonated well beyond its chart success. It hit #3 on the Hot 100 and went Top 40 R&B, and then was used again and again in ads, movies and TV shows. So hey kids, wanna make some serious dough in the music business? Write a hit spring song! Just make sure it's a luscious as this one.
2) "Centerfield" by John Fogerty
Fogerty's ode to the joys of playing ball was the title track of his big 1985 comeback album. Though the song stalled on the pop charts at just #44, it's since become a popular anthem at ballparks across the U.S. and is featured at the National Baseball Hall of Fame and Museum in Cooperstown, NY. "Put me in coach, I'm ready to play."
Related: Links for MLB tickets and to 100s of current classic rock tours
1) "Mr. Blue Sky" by ELO
This song closed out side three of the 1977 double album Out of the Blue, the last number in a movement titled Concerto for a Rainy Day. Yep, another number that captures how the rain and clouds fade away and open the skies to the wonders of sunshine and blue skies. Jeff Lynne wrote it under exactly such circumstances, holed away in a Swiss chalet to compose his band's next album. "It was dark and misty for two weeks, and I didn't come up with a thing. Suddenly the sun shone and it was, 'Wow, look at those beautiful Alps.' I wrote 'Mr. Blue Sky' and 13 other songs in the next two weeks."

Latest posts by Rob Patterson
(see all)