Mets Legend Tom Seaver: Best Pitcher of His Era
by Greg Brodsky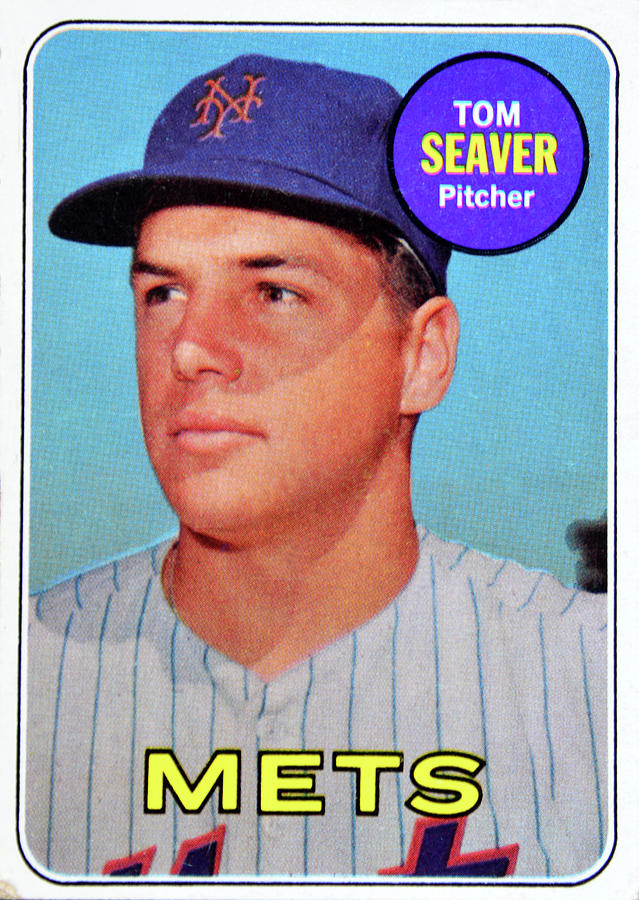 When the sports world first heard that Tom Seaver was suffering memory loss in 2013, it was a gut punch. For it was Seaver, who as the 24-year-old ace of the 1969 Miracle Mets, took a team which had been a laughingstock ever since they joined the National League in 1962, to the very top of the baseball world by winning the World Series. (Heck, it was the first time the team had a winning season.)
It matters not that when he became eligible for the Hall of Fame's Class of 1992 with 311 wins, three Cy Young Awards, and 3640 strikeouts (still sixth all-time) in his brilliant career, there were somehow five members of the Baseball Writers Association of America who decided that he didn't deserve to become the sport's first unanimous selection. (Seaver's 98.84% was the highest at that time.)
Those writers must've been watching someone else painting the corners of the strike zone and hurling fastball after fastball past the best hitters that the NL had to offer.
If you could have created not only the perfect pitcher, but also one with the perfect temperament to not only survive in New York but to thrive, it would have been the right hander who wore Number 41.
In those late '60s and early '70s, the city dominated the U.S. sports world with championship teams in the NFL (the Jets, courtesy of Joe Namath) and the NBA (the Knicks, thanks to a team-first roster and brilliant coach in Red Holzman).
Seaver, who died September 2, 2020, after battling dementia, at age 75, was as big a personality and leader as any of them. His high-pitched laugh belied the killer instinct that all the great ones have.
On July 9, during the Amazin' Mets' magical run in '69, the NL East-leading Chicago Cubs came to Shea Stadium. For eight magical innings, Seaver hadn't allowed a baserunner as he mowed through the opposition's galaxy of stars: Billy Williams, Ron Santo, Glenn Beckert, and Ernie Banks. With one out in the ninth, up came the eighth-place hitter Jimmy Qualls. The rookie laced a clean single to left-center to break up Seaver's bid for a perfect game.
He was so good at what he did he had two nicknames, Tom Terrific and The Franchise. His delivery, with his right knee scraping the dirt on the pitcher's mound, looked effortless. More than one Little League pitcher adjusted his cap the way their idol did.
The handsome Seaver and his beautiful wife Nancy were a marketer's dream couple.
Seaver's peers from the late '60s through the late '70s include such greats as Steve Carlton, Gaylord Perry, Nolan Ryan, Ferguson Jenkins, Jim Palmer and Jim "Catfish" Hunter.
If you grew up in the New York metropolitan area, you were fortunate enough to see Seaver take the mound every fourth day, opposing some of those other aces.
Upon hearing the news of Seaver's passing, Palmer, a fellow HoF legend of the Baltimore Orioles, whom the Mets vanquished 4 games to 1 in that '69 Series, wrote, "Baseball lost the best pitcher of my era."
💔 4⃣1⃣ 💔 #RIP41 pic.twitter.com/b6gD8Y5zZ0

— New York Mets (@Mets) September 3, 2020
Tom Seaver was the best RH pitcher I ever saw. RIP Tom Terrific. https://t.co/TzVmEGlIqF

— Vin Scully (@TheVinScully) September 3, 2020
The Seavers started a winery in 2002 and the first fruits of their labor arrived in 2005.
Related: Musicians and celebrities we lost in 2020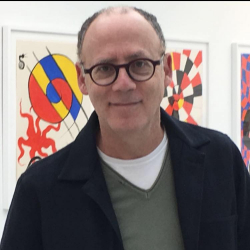 Latest posts by Greg Brodsky
(see all)