Author Breaks Down His 'Tom Petty and Me' Book
by Greg Brodsky
On September 25, 2017, at what would shockingly turn out to be the final concert by Tom Petty & the Heartbreakers, the rock 'n' roll star stood at the mic and said: "One friend in particular I want to dedicate this next song to is a guy named Jon Scott. You don't know him but… Six weeks before our first record was dropped by ABC Records, he went to the radio stations with a vengeance and brought that sucker onto the charts. And it wasn't easy.
"We are forever grateful. We're gonna dedicate this to him tonight."
And the band launched into "I Won't Back Down," a song that spoke to Scott's stick-to-it-ive-ness" in turning "Breakdown," from the band's 1976's self-titled debut, into a hit one year after its November 9, 1976 release.
Jon Scott has published a book, Tom Petty and Me, about his career as a radio promotion man and the truly serendipitous way in which he and Petty's paths crossed. To fully appreciate it, you need to know a bit of the backstory first.
After many years as a disc jockey and Music Director at Memphis' FM100, WMC, Scott was lured in the mid-'70s by MCA Records to join their promotion team at their Los Angeles headquarters in Universal City. It was the height of the music industry's "anything goes" Sex, Drugs & Rock 'n' Roll days and Scott was successfully working releases by classic rock stars The Who, Lynyrd Skynyrd and Elton John.
In a weekly staff meeting, the label president was discussing new releases and asked if anyone in the room liked one album in particular. Scott raised his hand: "I kind of like a couple of tracks." The boss would have none of it. "Who would play a song by Johnny Cougar? It's a stupid name."
After the meeting, the A&R guy who signed Cougar buttonholed Scott and persuaded him to visit the 25-year-old in his hometown of Seymour, Ind. Scott did and witnessed an outpouring of love. "You could tell he had the swagger, looks and material," he says. "I told A&R: 'Don't drop this kid. He's a superstar."
Scott was on a mission and visited the influential Cleveland album rock station WMMS, telling the Program Director, John Gorman," that Cougar was "the midwest Bruce Springsteen." When the PD refused to play the record on the station, Scott dug his heels in, telling him he wouldn't leave Cleveland until they did.
Though Scott ultimately got the "add," his MCA bosses told him to stop working it: they were dropping Cougar. Scott called their bluff and they fired him.
A few months later, Scott received a call from ABC Records' Charlie Minor, offering him a job there in national album promotion with one catch: "You have to promise me you're never gonna do 'the John Cougar thing' here." It's a close-knit business and word had gotten around.
Scott enthusiastically joined the label. While organizing his new office, he found a white label test pressing with just "10-76" written on the blank jacket. He closed his door and began listening to songs that he deduced were called "Rockin' Around (With You)" and "Breakdown." He played it for his new boss and asked him who they were. "Punk band," he said, handing Scott the debut album from a group led by an unknown Tom Petty, who wore a black leather jacket on its cover. "Been out for 10 months and we're gonna drop them." [Several station had played "Breakdown" when it was originally released in 1976 but had gotten little reaction to it.]
"I want a chance to work this record," the new employee plead. "I was in a hypnotic trance," he recalls. "I got on my knees and begged him: 'Give me six weeks.'" Minor agreed but reminded him: "no Cougar thing."
"I started calling stations. Charlie Kendall at [Los Angeles rock station] KWST put on headphones and listened to 'Breakdown.' When it ended, he said 'This is one of the greatest fucking records I've heard in my life.'
"The band were playing that weekend at the Whisky [a Go-Go], opening for Blondie, and I took Charlie to see them." After their set, Kendall told Scott he would be adding the record on Monday.
The pair went backstage to introduce themselves and met a taciturn Petty. "Your company has done nothing for us," he said. "Have you heard your record in Los Angeles?" Scott asked the 25-year-old. "My name is Jon Scott. Don't you ever forget my name." "Yeah, right," was the reply. [The book reveals Petty's more detailed expletive-filled retort.] And with that, Scott and Kendall who, indeed, added the record the next week, left.
Almost immediately, Tower ordered 250 copies of the album for Los Angeles, a sign that KWST listeners were reacting positively.
In 1975, when Scott had worked for MCA, the label sent him to Memphis since he knew the market well from his days in radio there. His trip was a success – or so he thought – as he secured an add for a song called "Depot Street" by an obscure rock band from Florida called Mudcrutch. The song went nowhere and the MCA promotion staff moved on to other priorities.
Now, two years later, Scott was sitting across from Petty, who had warmed to the promo man as he saw the effort building behind "Breakdown." Scott asked Petty about his musical background. "We've been around for a while but under a different name. You never heard of us. We were called Mudcrutch." Scott gasped. There was a greater plan at work. "It was meant to be," says Scott.
The serendipity wasn't lost on either of them. Scott continued his efforts, re-servicing the now-year-old album to rock stations around the country. Tom Petty and the Heartbreakers debuted on the album chart at #179. The biggest boost occurred when radio consultant Lee Abrams saw the band perform and "flipped out," says Scott, and added the record to the dozens of stations he programmed. The album ultimately reached #55 on Billboard, as "Breakdown" crossed over to pop radio, where it reached #40 there.
Get out your copy of the band's 1978 follow-up, You're Gonna Get It, which includes the hits "I Need to Know" and "Listen to Her Heart." The last line on the inner sleeve, after all the other credits, reads: "Special thanks to Jon Scott."
Tom Petty and Me is filled with other great stories about their remarkable friendship.
Related: Our recap of Tom Petty & the Heartbreakers' final concert on September 25, 2017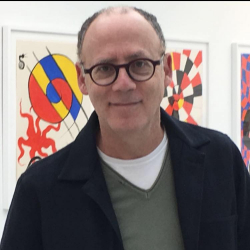 Latest posts by Greg Brodsky
(see all)