Tina Turner, who survived a physically and psychologically abusive relationship with her former husband and musical partner, Ike Turner, and subsequently went on to achieve global superstardom as a beloved music icon, died today (May 24, 2023) at the age of 83 after a long illness. A representative announced her death: "Tina Turner, the 'Queen of Rock'n Roll' has died peacefully today at the age of 83 after a long illness in her home in Kusnacht near Zurich, Switzerland. With her, the world loses a music legend and a role model."
Tributes came from a variety of stars. Mick Jagger, who performed with her at Live Aid in 1985, said Turner "helped me so much when I was young and I will never forget her." Earvin "Magic" Johnson wrote, "Rest in peace to one of my favorite artists of all time, the legendary queen of rock n' roll Tina Turner. I've seen her many many times and hands down, she gave one of the best live shows I've ever seen. She always gave you your moneys worth." One of her contemporaries, Darlene Love called Turner "one of a kind!! Icon, legend, warm-hearted, hard working, legs for days, hitmaker, pioneer, hardest working artist, survivor!!" See below for many more tributes.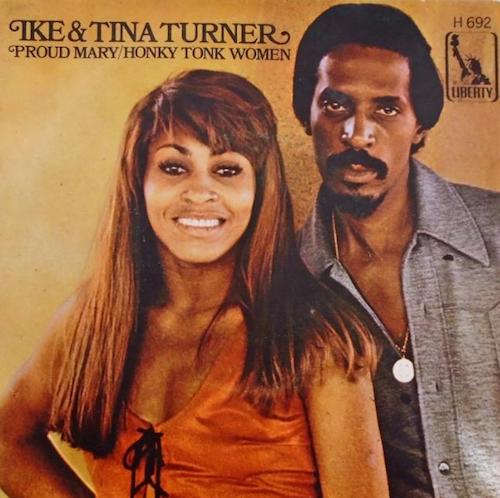 Turner was born Anna Mae Bullock on Nov. 26, 1939, in Brownsville, Tenn. She rose to early fame via her professional partnership with Ike Turner, which resulted in such R&B hits as "A Fool in Love," "It's Gonna Work Out Fine" and "I Idolize You." A 1966 single, "River Deep–Mountain High," produced by Phil Spector and released on his Philles Records, received phenomenal reviews but failed to sell up to expectations, causing Spector great disappointment.
Ike and Tina's popularity rose despite the lack of chart success. Onstage, she was known for her phenomenal vocals and stunning legs as she danced through the musical numbers. Offstage, they appeared to have a healthy marriage and family life. The couple's adaptations of rock hits like Creedence Clearwater Revival's "Proud Mary" and the Beatles' "Come Together" endeared them to the rock audience, and they opened a tour for the Rolling Stones in 1969.
In 1976, however, Tina had had enough of Ike's abuse, and she filed for divorce from Ike after 16 years, setting out on a solo career, with negligible results at first.
In his tribute, John Fogerty, who penned "Proud Mary," wrote, "I loved her version. It was different and fantastic. I was also so happy because she chose my song and it was her breakthrough record." Ike and Tina Turner's version reached #4 on the Hot 100 and #5 on the R&B chart in 1970.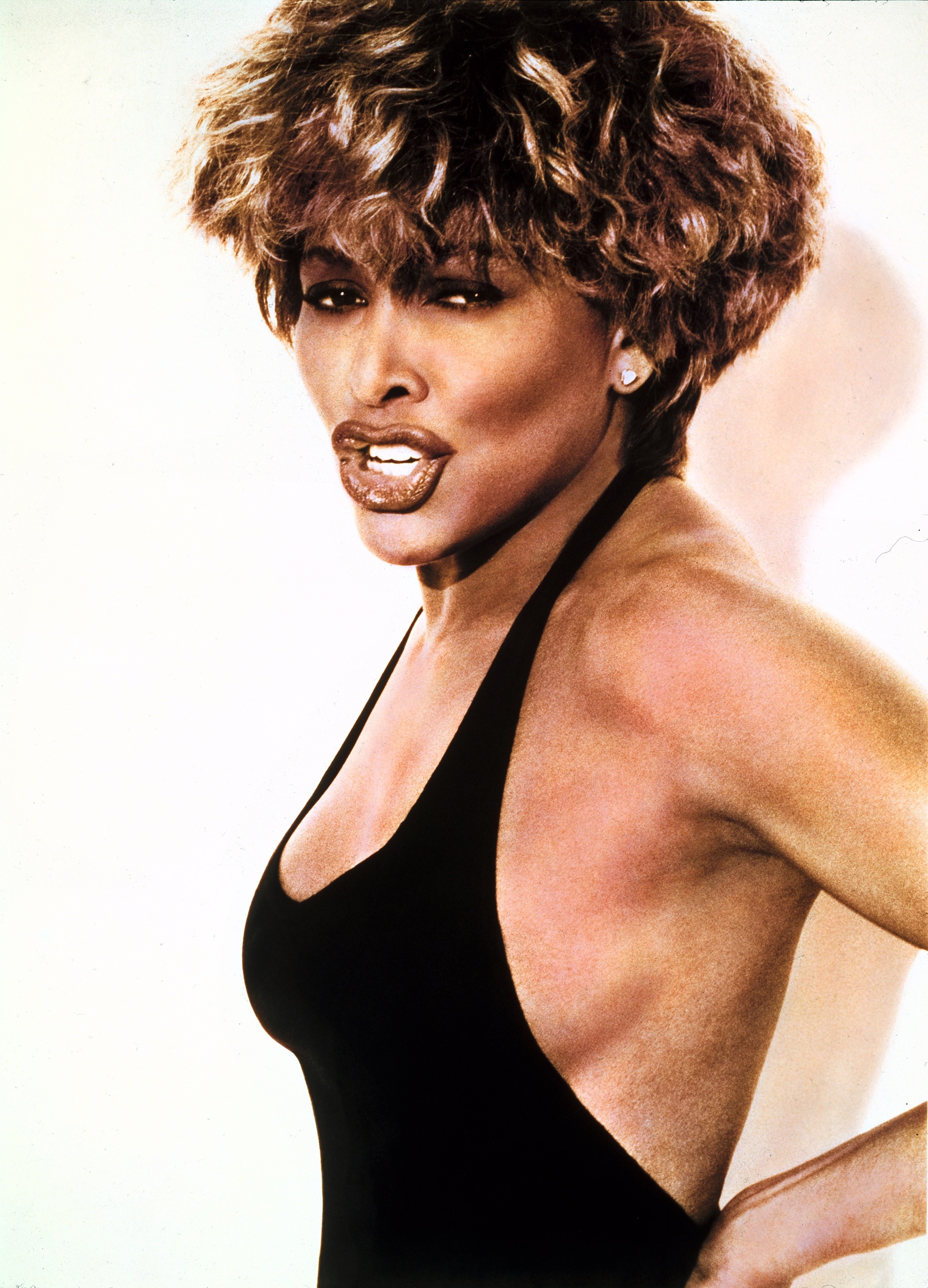 The story she would tell writer Carl Arrington of People magazine was an honest and harrowing account of the abuse and torture she had suffered through during her marriage, and the brave escape she made after years of trauma. The article would be the first of many profiles that would cement Tina's image as a survivor, helping to fuel the story of her extraordinary yet improbable career comeback.
Having lost everything but her name in the divorce, Turner spent several years in Las Vegas, performing in cabaret clubs and appearing on television variety shows. In 1983, at the age of 44, she recorded the album Private Dancer in just two weeks and it quickly became a commercial and critical sensation. Her single "What's Love Got To Do With It" became her first and only #1 hit on the Hot 100.
Private Dancer sold over 12 million copies worldwide and cemented Turner as a bona fide superstar. She performed with Mick Jagger at LiveAid, won a slew of Grammys and wrote a best-selling autobiography, I, Tina.
Related: Our feature on Turner's '80s comeback
I'm so saddened by the passing of my wonderful friend Tina Turner.
She was truly an enormously talented performer and singer. She was inspiring, warm, funny and generous. She helped me so much when I was young and I will never forget her. pic.twitter.com/TkG5VrdxXO

— Mick Jagger (@MickJagger) May 24, 2023
I am so saddened to hear of Tina's passing. There is so much I would like to say about her but feel I am at a loss for words. She was the most wonderful and warm person with whom I've been friends since the early 60's. She was one dynamic performer I ever have known. She had a… pic.twitter.com/lWzq6enxUC

— Keith Richards (@officialKeef) May 26, 2023
By 1993, a feature film was made about her life, starring Angela Bassett. The actress wrote, "Tina Turner showed others who lived in fear what a beautiful future filled with love, compassion and freedom should look like."
As her fame grew, so did her identity as a cultural symbol, becoming a representation of strength and resilience to her fans. Privately, she wrestled with the survivor narrative that shaped her later life and career and struggled to be released from her past.
Rest in peace to one of my favorite artists of all time, the legendary queen of rock n' roll Tina Turner. I've seen her many many times and hands down, she gave one of the best live shows I've ever seen. She always gave you your moneys worth. pic.twitter.com/VqlTjy1LUR

— Earvin Magic Johnson (@MagicJohnson) May 24, 2023
Darlene Love wrote, "So so heartbroken to hear that Tina Turner has passed away. I knew she has been ill but never thought this day would come. Tina and I close back in the day. We both recorded "River Deep Mountain High", worked with Phil Spector, performed on Shindig together and broke into the business around the same time. There will NEVER be a performer like Tina Turner again! She was one of a kind!! Icon, legend, warm-hearted, hard working, legs for days, hitmaker, pioneer, hardest working artist, survivor!! She was simply the BEST! 💔😢🕯️🙏🏾📿🌹🕊️🎶🎤"
Simply the best. Music legend Tina Turner sparkled across the stage and into millions of hearts as the Queen of Rock 'n' Roll. Her legacy will forever live among the stars. pic.twitter.com/W0OGq61vwT

— NASA (@NASA) May 24, 2023
Sad to hear about the great Tina Turner passing today. Me and my brothers, the mighty Neville Brothers toured Europe with Tina in 1990. She showed us much love and respect. I know she has a place in the heavenly band. Much love and respect from the Neville family. RIP ❤️ pic.twitter.com/fYuR2BZE2N

— Aaron Neville (@aaronneville) May 24, 2023
In her tribute, Carole King wrote, "She taught women that they could be strong, sexy, fearless, and their own person. May she rest in peace and power."
Tina Turner. One of the world's great treasures. We were lucky she existed at all.

— Michael McKean (@MJMcKean) May 24, 2023
On May 25, Eric Clapton shared an uncredited photo on Facebook with the simple note, "RIP Tina xx."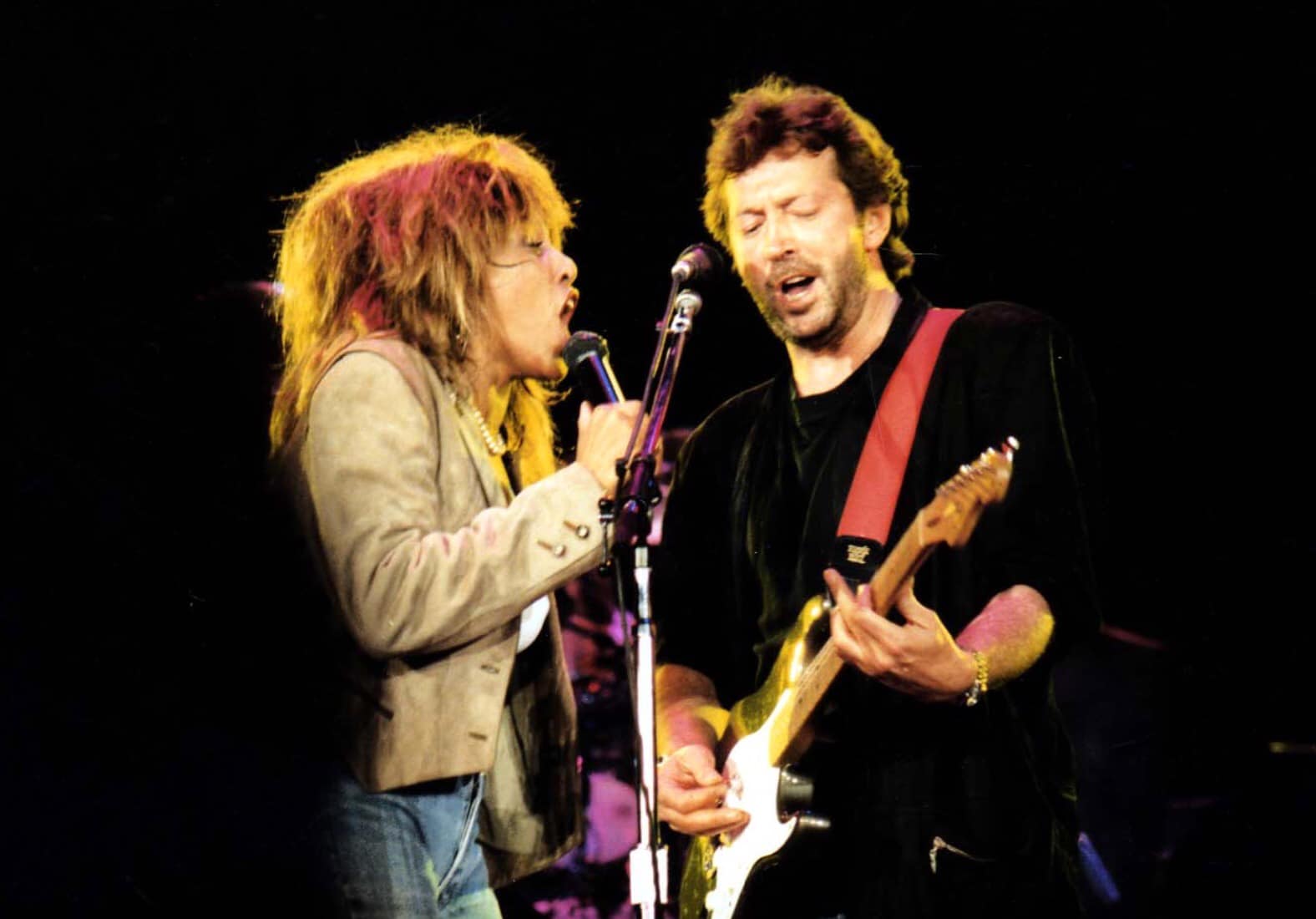 Pete Townshend and Roger Daltrey posted tributes on The Who's Facebook page. "If you ever had the privilege of seeing Tina perform live you will know how utterly scary she could be," wrote Townshend. "She was an immense presence. A female Little Richard. She seemed like a giant: shaking, sexual, physical and stunningly beautiful. In the flesh she was fragile, vulnerable and a truly sweet and empathetic person.
"She was of course my Acid Queen in the Tommy movie, and it is often my job to sing that song with The Who, so she always comes into my mind. It isn't easy to deal with. The song is about abuse at the hands of an evil woman. How she turned that song on its head! All the anger of her years as a victim exploded into fire and bluster and a magnificent and crazy cameo role that will always stay with me."
Daltrey added, ""What a singer! What a performer! What a life! A true original artist, and simply the best."
Shocked. Saddened. Sending condolences to Tina Turner's family and loved ones. pic.twitter.com/FGlQfjxaGh

— Ms. Ross (@DianaRoss) May 24, 2023
— Dolly Parton (@DollyParton) May 25, 2023
Cher told MSNBC's Ari Melber, "She was one of the great artists of our generation. There was no one like her. She was such a force. She hit everything head on."
I'm devastated, what a woman! A friend and mentor – 'It takes two' – but there was only one Tina Turner 💛 pic.twitter.com/Meeu2FHmPW

— Sir Rod Stewart (@rodstewart) May 25, 2023
Sad to hear of Tina Turner passing. I saw her on her first major tour, supporting The Rolling Stones at Birmingham Odeon on 1966 & became an instant fan. RIP pic.twitter.com/ijZJRtwZmN

— Geezer Butler (@geezerbutler) May 24, 2023
"I was a benefactor of the energy, creativity and talents of Tina Turner. A woman who started in rural Nutbush, TN cotton fields and worked her way to the very top. Tina was a great inspiration to me when I was starting out and remains so to this day. Love you Tina. RIP." —DH pic.twitter.com/2sqg0biujc

— Debbie Harry/BLONDIE (@BlondieOfficial) May 24, 2023
On Instagram, Elton John wrote, "We have lost one of the word's most exciting and electric performers. A total legend on record and on stage. She was untouchable."
I'll never forget this day at the Legends Ball when I met Tina Turner! She rearranged me with her conversation, her spirit, her depth of character, her grace and most of all her ability to be ordinary and a LEGEND at the time!
The world will be missing one bright light tonight! pic.twitter.com/OptXbb7Kgb

— Halle Berry (@halleberry) May 24, 2023
Bob Seger wrote, "Tina… didn't just break down barriers and stereotypes, she obliterated them. Her performances were explosive, her energy boundless and yet in the times I had the privilege to spend with her she was a kind, generous person with a gentle spirit."
Huey: Sad about the passing of Tina Turner. She was a dynamite performer and a super sweet person. A rock and roll pioneer!#tinaturner pic.twitter.com/i0Z9nlcbeH

— Huey Lewis (@HueyLewisNews) May 24, 2023
Tina Turner was one of Elvis' favorite performers. When she took the stage, it was pure magic. I remember how she held an audience with an energy that was undeniably pure Tina! She has left a remarkable legacy and will be sorely missed by all. pic.twitter.com/qd1R9Y5ye7

— Priscilla Presley (@Cilla_Presley) May 25, 2023
So saddened by the loss of the incredibly talented Tina Turner. It was an honor to have worked with her. My thoughts and prayers are with her loved ones. pic.twitter.com/9ulfuLRNp7

— Donny Osmond (@donnyosmond) May 25, 2023
Tina Turner's neighbors paid respect and laid flowers outside her home in Kuesnacht, Switzerland, as tributes poured in from around the world for the iconic singer who died at the age of 83 https://t.co/cvtb6OgS1Y pic.twitter.com/qhItLEqxUe

— Reuters (@Reuters) May 25, 2023
A 2021 documentary film, Tina, has a 92% rating on Rotten Tomatoes. In its review, Variety wrote, "I went into Tina feeling like I knew this story in my bones, but the film kept opening my eyes–to new insights, new tremors of empathy, and a new appreciation for what a towering artist Tina Turner is." The documentary draws to an emotional conclusion with Tina Turner taking a bow at the opening night of the Broadway musical about her life.
Watch the official trailer
In 2021, she was inducted into the Rock and Roll Hall of Fame's Class of 2021, though she was not well enough to attend. She was previously inducted in 1989 as part of Ike and Tina Turner.
Related: Musicians we've lost in 2023

Latest posts by Best Classic Bands Staff
(see all)